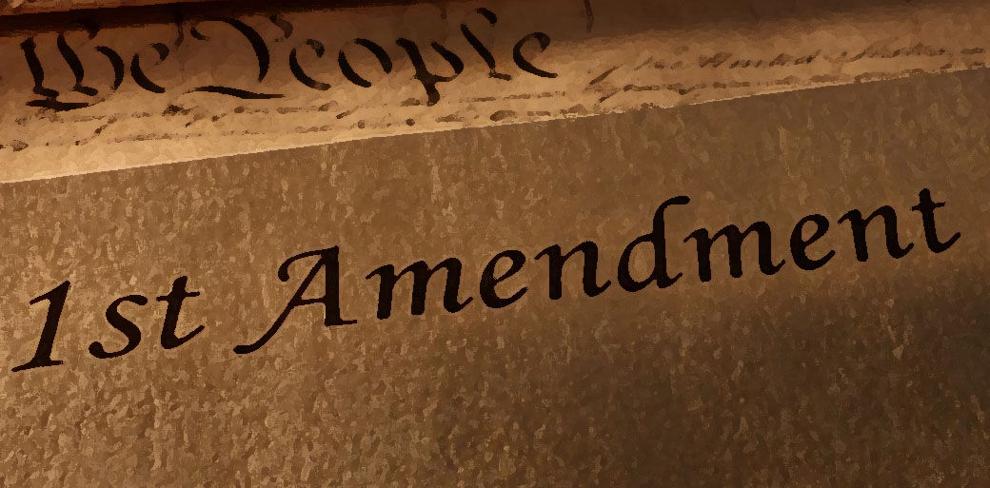 Free speech is a topic of discussion across the nation right now. People comment on Facebook, Instagram, Twitter and every other type of social media platform. Don't just comment on social media, send us your thoughts in an essay. You could win a cash prize for your insights.
The Moultrie News and essay sponsor Larry Kobrovsky have decided to extend our Constitution Essay Contest deadline until midnight, Friday, April 9. So get your computers ready and start typing.
We encourage our readers, both student and adult, to take this opportunity to share their voice and their insights into the topic of freedom of speech, one of the most important amendments to our constitution.
Follow the directions below. There is a cash prize for three age groups, middle school, high school and adult.
Essay topic: What does our right of freedom of speech actually mean within the context of our Constitution?
Judges will look for a tightly written, focused essay that is logical, clear, and eloquent and stays relentlessly on point. Also, a distinctive style and authentic voice often sets one essay apart from another. Of course, please proofread carefully as spelling and grammar are also important.
Only online submissions are accepted. Entries should be submitted to: moultrienews.com/constitution-essay .
The contest is open to both students and adults. Students from local middle and high schools are encouraged to participate. The teacher with the most students from their classes participating in the contest will receive $250.
The top essay in each of the three age categories will be awarded:
Middle School — $100
High School — $250
Adult — $500
Essays must be double-spaced in 12 point Times New Roman font. Middle school students should write no more than 300 words. High school student and adult essays should be no more than 500 words.
Amendment I
Congress shall make no law respecting an establishment of religion, or prohibiting the free exercise thereof; or abridging the freedom of speech, or of the press; or the right of the people peaceably to assemble, and to petition the Government for a redress of grievances.
This year's Annual Constitution Essay Contest focuses on one specific part of Amendment I that is especially important in this age of instant communication – free speech.
Kobrovsky explained that "Our goal this year is to get people to grapple with the actual language of the First Amendment right to free speech, how that has shaped our country's culture and how it applies today."
Judges for this year's competition, selected by Kobrovsky, are leaders from across the political spectrum: Maurice Washington, Colleen T. Condon, Christopher Mills and Barney Blakeney.
Condon is an attorney, former Charleston County council member, and present Charleston County Democratic Party Chairwoman.
Washington is the Executive Chair of the Charleston County Republican Party and a former member of the Charleston City Council.
Mills is a Wando High School graduate who won the contest in 2003. He is a Harvard Law School graduate who served as a law clerk for U.S. Supreme Court Justice Clarence Thomas. He is presently a Constitutional Law Fellow at Becket Fund for Religious Liberty.
Blakeney has been a news reporter and columnist in the Charleston area since 1977. Presently a freelance writer, he spent the majority of his career working with the Charleston Chronicle. He has served on a wide variety of civic and community boards. He received the Charleston Branch NAACP Corporate Lifetime Achievement Award.