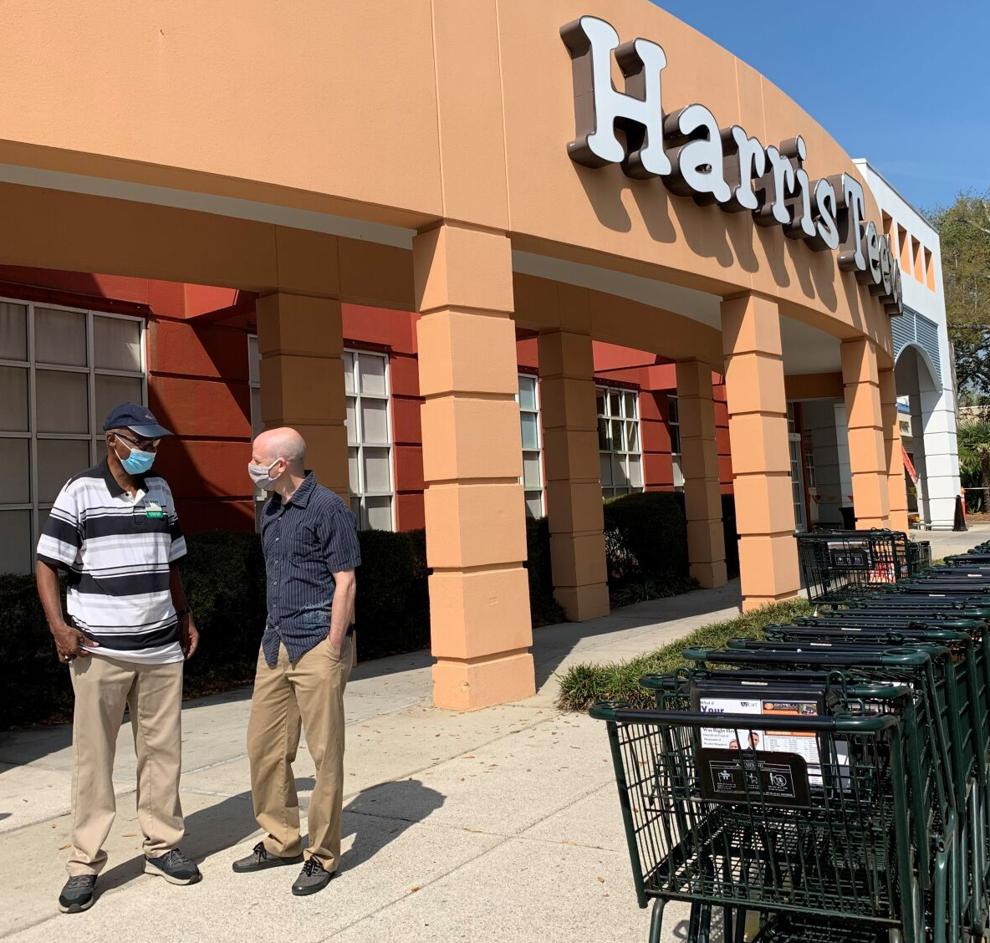 At the end of the checkout line at Harris Teeter on Houston Northcutt Blvd., Glenn Garvin made lasting impressions on many customers as he packed groceries for over 34 years. When asked how he is doing, Garvin's go-to response was "I'm faaantastic."
To Garvin, the best part of his job was the customers. For over three decades, Garvin has given fist bumps, shared laughs and talked about sports with customers coming in and out of the store. Many quickly picked up on Garvin's love for the Washington Football Team.
"I can't imagine how many people know him – it's got to be generations and generations. Kids have grown up with him," said Scott Adams, a previous Harris Teeter store manager for two years.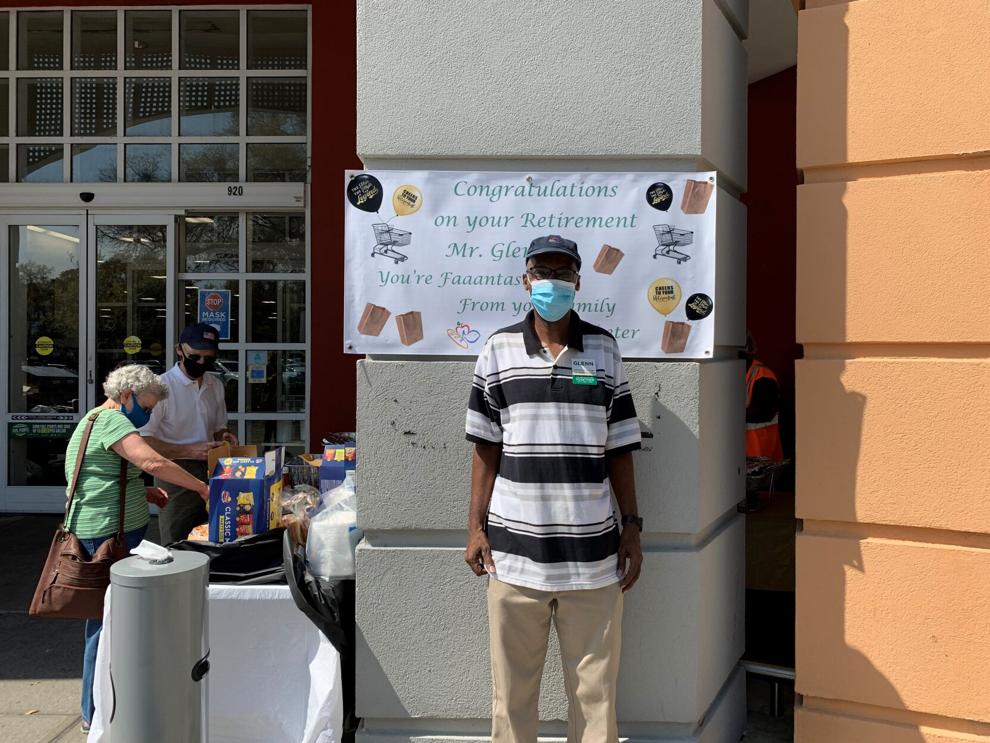 Garvin finished his last shift at Harris Teeter on March 31. The 62-year-old didn't leave without a celebration, though. The Harris Teeter staff hosted a retirement party for Garvin on March 27 where his family, beloved customers and friends stopped by to bid him farewell.
Karen Steed, who has worked alongside Garvin at Harris Teeter for 26 years, said the whole team is going to miss him. She said, "Glenn is the heart of Harris Teeter."
"From the very first time I met him, that smile has never left his face," Steed said. "Glenn brightens our day."
Garvin comes from a family of seven siblings who all still live in Mount Pleasant, along with many cousins and other family members – many of whom attended the celebration. LaVern Edwards, one of Garvin's sisters, said, "Everyone loves Glenn and Glenn loves everyone."
Edwards said she has never seen her brother angry and she's still waiting for the day she does. She said he's the type of person everyone gravitates towards.
Kate Hodder met Garvin at the end of the checkout line at Harris Teeter, as many shoppers have over the years. After meeting him, she said she no longer goes to the store "just for groceries."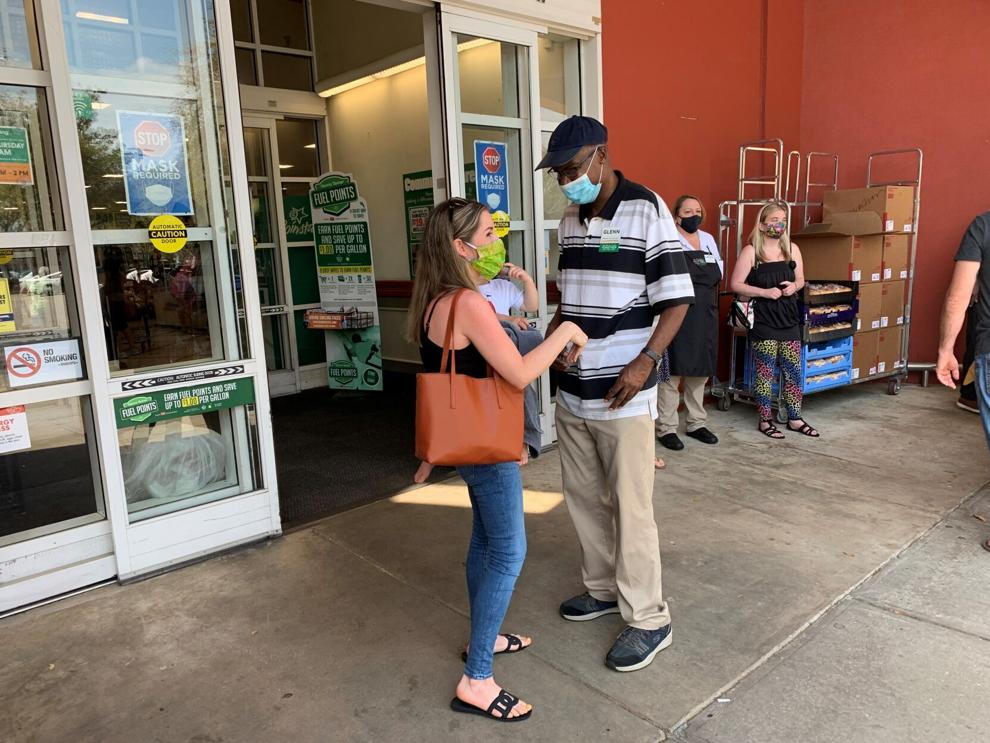 "[Glenn] is a treat to come to see," Hodder said. "He always has something so sweet to say and he'll lift me up on any of my saddest days."
After meeting Garvin several times at the grocery store, Hodder wanted to learn more about his story and wondered if any Harris Teeter regulars knew more about him. She took her questions to a mom's group on Facebook and she said the post was flooded with comments from local residents who interacted with him over the years.
After seeing the impact Garvin had on so many grocery shoppers, Hodder wanted to find a way to give back. She decided to start a Go Fund Me page to raise money as a Christmas gift for Garvin this past year.
She said $1,500 was donated over the course of several days.
"It's just something we all felt he deserved," Hodder said.
Hodder said that Garvin never asked for anything and was very surprised when she gifted him the money.
"Honestly, I don't think someone has done something like that for him and so it felt really good to do that, especially for such a deserving person," Hodder said.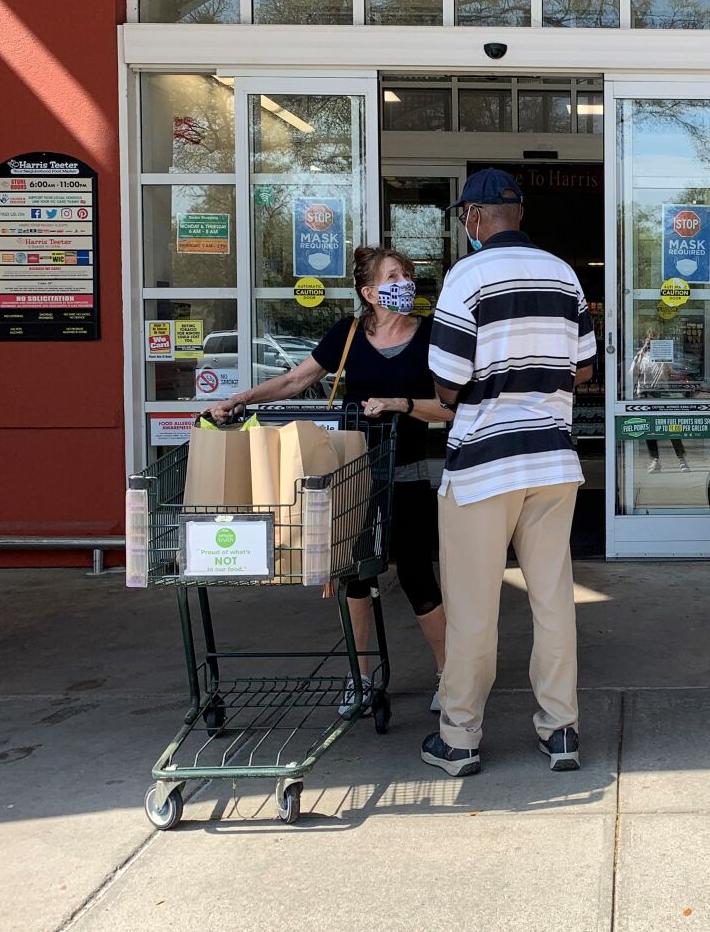 Katie Edwards, who is not related to LaVern Edwards, said she has been visiting Garvin at Harris Teeter since she was a child. Now, she's in her 30s with children of her own and continues to be a regular at the store. She became emotional while talking about Garvin.
"I've watched Glenn my whole life – he's always been there with a smile and happy face, and he puts a smile on your face," Katie Edwards said.
In addition to the retirement party, Garvin has received kind words, letters and other gifts from customers expressing their appreciation for his dedication to the job.
"He's one of those people you meet and never forget – who knew you would find it at Harris Teeter," Hodder said.