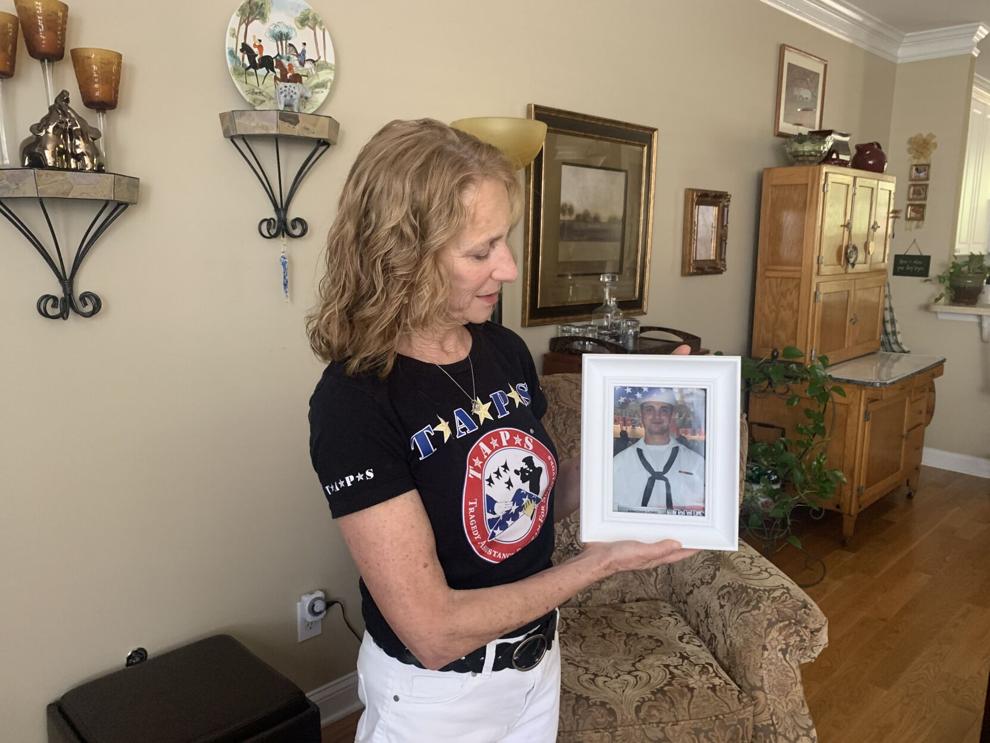 Tattoos often tell a deeper story than what appears on the surface.
As a U.S. Navy Petty Officer Second Class, it only made sense for Jonathan Lesko to ink the top half of his arm with a large, colorful ship floating on bright blue waves with two red birds underneath. However, his mom Diane Lesko said she was never much of a tattoo person. As a mom of three boys, however, Diane had learned to let some things go.
She said her son was her own "personal Google." He absorbed random facts from shows or articles he read and could rattle them off instantaneously. While his sense of humor stood out in a crowd, Diane fondly remembers his generous side – a side that showed through when passing a homeless man on the side of the road or in simple courtesies such as always taking the grocery cart back inside instead of leaving it in the parking lot.
On Sept. 26, 2013, Jonathan died by suicide at his apartment in Virginia Beach while serving his country on the USS George H.W. Bush. Diane became part of a group she never expected, a Gold Star parent.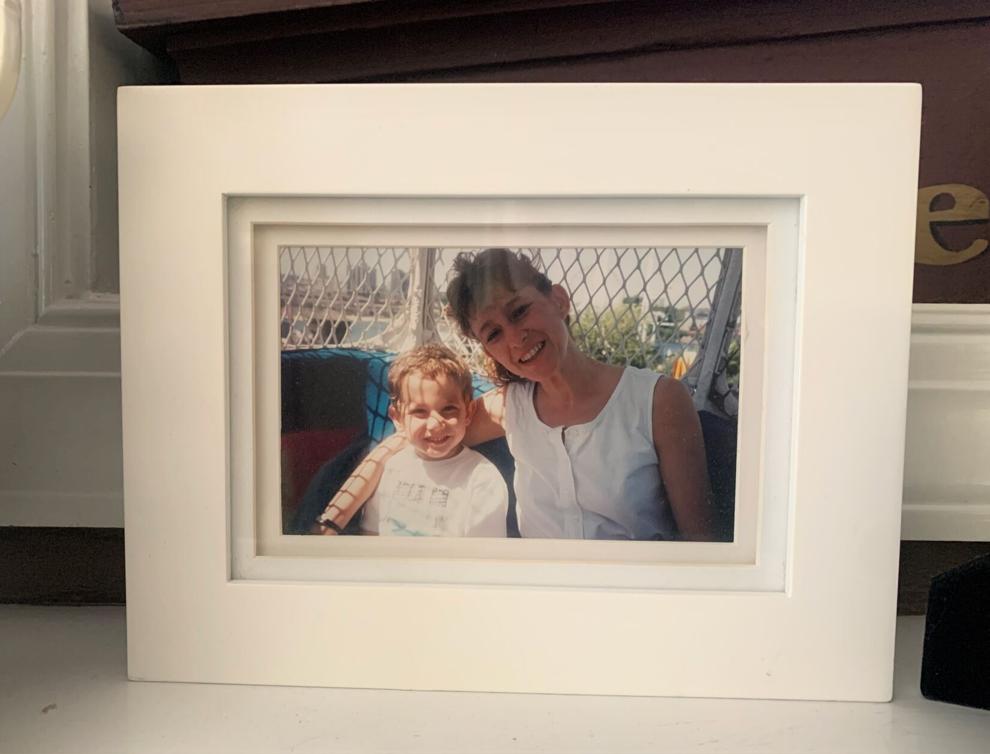 "I want people to focus on the fact that it's not how they died, but it's how they lived," Diane said about men and women who die while in service.
Jonathan enlisted in the Navy at 19 years old after finishing one year of college. Diane didn't remember him mentioning joining the military before, but she knew one of his favorite movies was Saving Private Ryan and he spent time playing Call of Duty with his brothers, so the decision made sense to her. She thought it was a step in the right direction for Jonathan.
Diane knew Jonathan was a hard worker while on the ship and often took up additional duties when asked. Even in the midst of long workdays, after weeks at sea, Jonathan always made an effort to call home.
"He would still call me maybe once or twice a week and we talked for an hour or more," Diane said. "He was so funny; and we would have these serious conversations but silly, goofy, too and we had the same sense of humor."
The day Diane came home from the gym to the news that her son took his own life, a sense of shock and confusion coursed through her. She asked the person on the other end of the line if she needed to identify her son and she was told his military I.D. was enough confirmation. Diane persisted and offered to send a photo of Jonathan's new tattoo to make sure they had the correct person.
The photo of the tattoo matched.
The night before she had spent an hour talking with Jonathan. She said he enjoyed sharing his social life on their calls, so much so that Diane felt like she knew each of his friends even though she hadn't met them. She recalled he spoke about going to a birthday party that night, his plans to visit home for Christmas and his lack of sleep and exhaustion from overwork. He had told her he sometimes he went days without sleep because he didn't have time.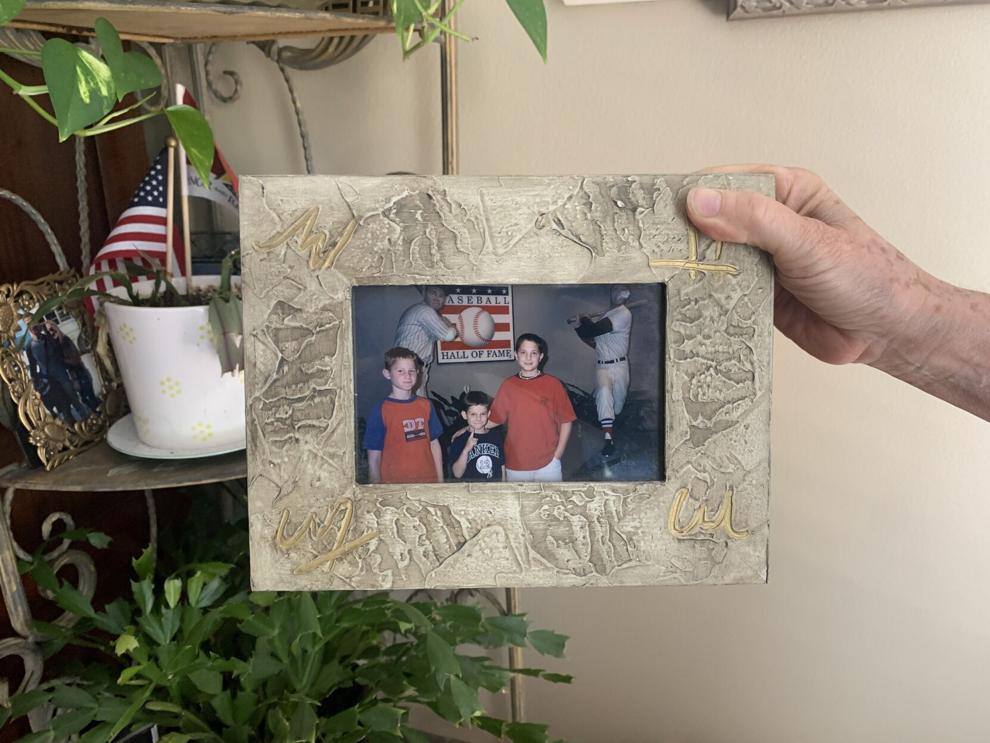 Just a few weeks after Jonathan's death, Michael Lesko, the youngest of her three sons, sat down with his mom and told her he wanted to join the Marines. "Where's the air? Where's the oxygen that I need to breathe?" Diane felt panic in that moment.
But Diane knew if she said no, it would make him even more persistent. Michael was only a junior in high school and would have to complete extra credits to graduate early and enlist. Diane told him she would sign the paperwork if he passed the extra classes.
Michael was successful and completed the requirements. He joined the Marines.
"Why the Marines? Well, they are smaller, tighter and they're the little brothers to the Navy," Diane explained.
Michael called his mom one day while stationed in Hawaii. He told her he got Jonathan's same tattoo, except it covered his back. Diane, who still didn't like tattoos, couldn't be upset with him for that. "I just felt like he's carrying his brother on his back," Diane said.
It's been more than seven years, but Diane said there are many tough days when she finds herself grieving for her son. However, she decided she can live her life in a way that honors Jonathan.
"If there's one thing you can do every day to honor your loved one, it just helps," Diane said. When she moved to Charleston over three years ago, she started volunteering with East Cooper Community Outreach because Jonathan cared about the hungry.
Diane became involved with Tragedy Assistance Program for Survivors (TAPS), which provides resources for families of service members who lost their lives. Now, she serves on the survivor care team and walks alongside those in the grieving process for a couple of years.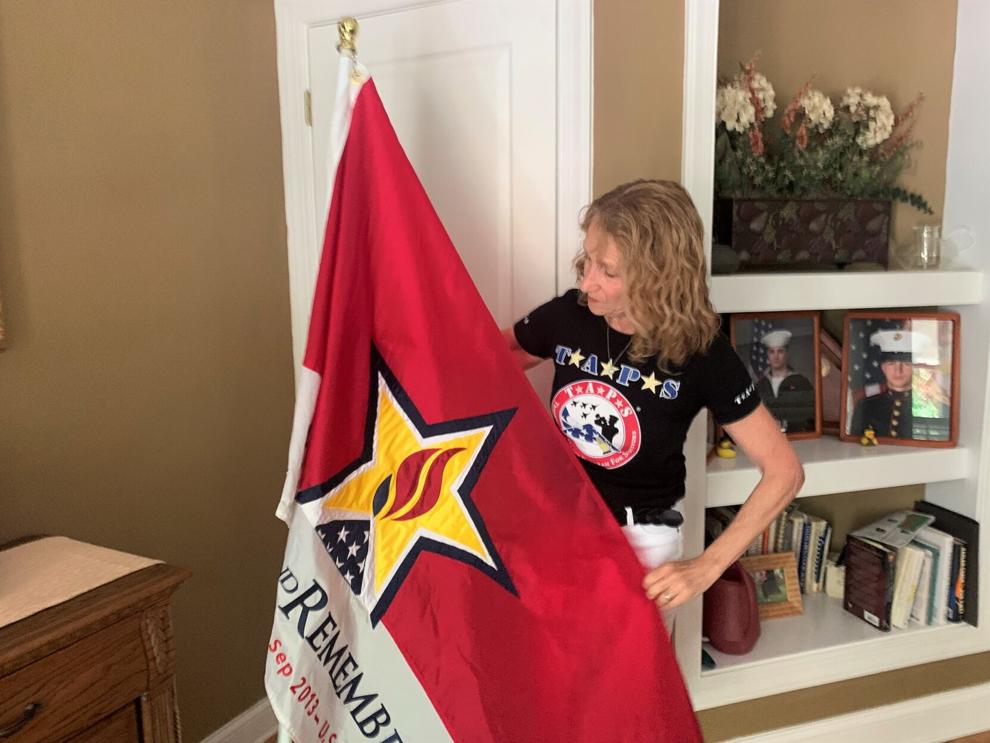 "We want to give them that space where they can talk about their grief, they can talk about their loss and they can honor their loved one," Diane said.
In September 2019, three sailors died by suicide on the USS Bush. Diane read article after article to learn more about the individuals and their families, feeling the weight of the grief they were experiencing. She came across an interview of a sailor who had worked on the ship for many years. Diane knew his name sounded familiar. As she recalled the countless phone calls with Jonathan about his friends and realized he was one of Jonathan's companions.
She reached out to him on Facebook and shared that she was Jonathan Lesko's mom.
He responded almost immediately and said the message brought tears to his eyes. He shared with Diane that he got the same tattoo as Jonathan to honor his life and another sailor on the ship did the same.
The two remain close. Diane said he called her on Mother's Day to check in. They reminisce about Jonathan, especially his sense of humor. The sailor said he thought he was the funniest person on board until Lesko came along.
Diane agrees that Jonathan's humor stands out. She said he was the "tears running down your face kind of funny." He always made a group laugh through his imitations or movie line quotes.
Three individuals now bear the mark of Jonathan and carry his legacy throughout their lives. When asked "What does your tattoo mean?" they can share the story of a funny friend, generous individual and honorable service member.
If you or someone you know may be struggling with suicidal thoughts, you can call the National Suicide Prevention Lifeline at 800-273-TALK (8255) or chat online at suicidepreventionlifeline.org/chat. You'll be connected to a skilled, trained counselor in your area and the resources are free and confidential.