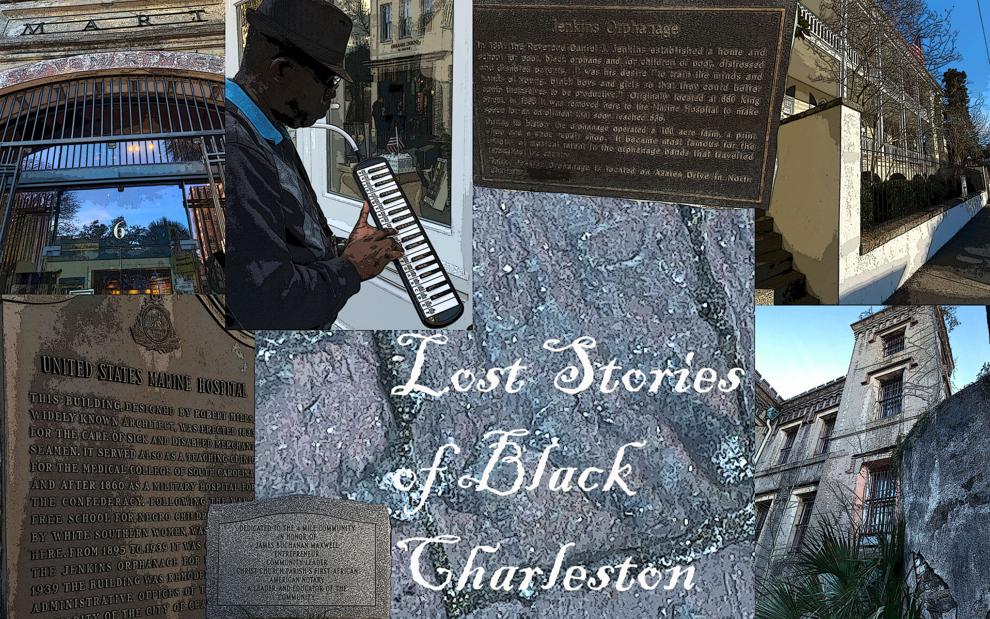 Walking through the streets of downtown Charleston is taking steps through history. Tourists meander past stately homes, stroll along the beautiful waterfront, visit the Market or stop at one of the many restaurants. But the city's beauty has its foundations in a dark past on the backs of enslaved people.
There was a struggle for survival that is hidden in plain sight.
Professor Damon L. Fordham is one of Charleston's Black scholars who help people to better understand the unvarnished history of Charleston by sharing the personal stories of the Black men, women and children who lived and loved and worked and died here.
He invites people to join him in his Lost Stories of Black Charleston walking tour through Tour Charleston.
Fordham's own roots run deep, as he is only two generations away from slavery himself. His great-grandfather was freed after the fall of the Confederacy in 1865; his son, Fordham's grandfather, J.B. Maxwell married Elizabeth and had his mother, Pearl, in 1922.
"He was the first in the family to be educated," Fordham said with pride in his voice. "He graduated from Avery Institute in 1873 and became the first Black notary public in Mount Pleasant. He was also a big deal in the post-Reconstruction Republican party."
A monument to his grandfather can be found in a greenspace in the Four-Mile Community. It says, "In honor of James Buchanan Maxwell. Entrepreneur. Community Leader. Christ Church Parish's First African American Notary. A Leader and Educator in the Community."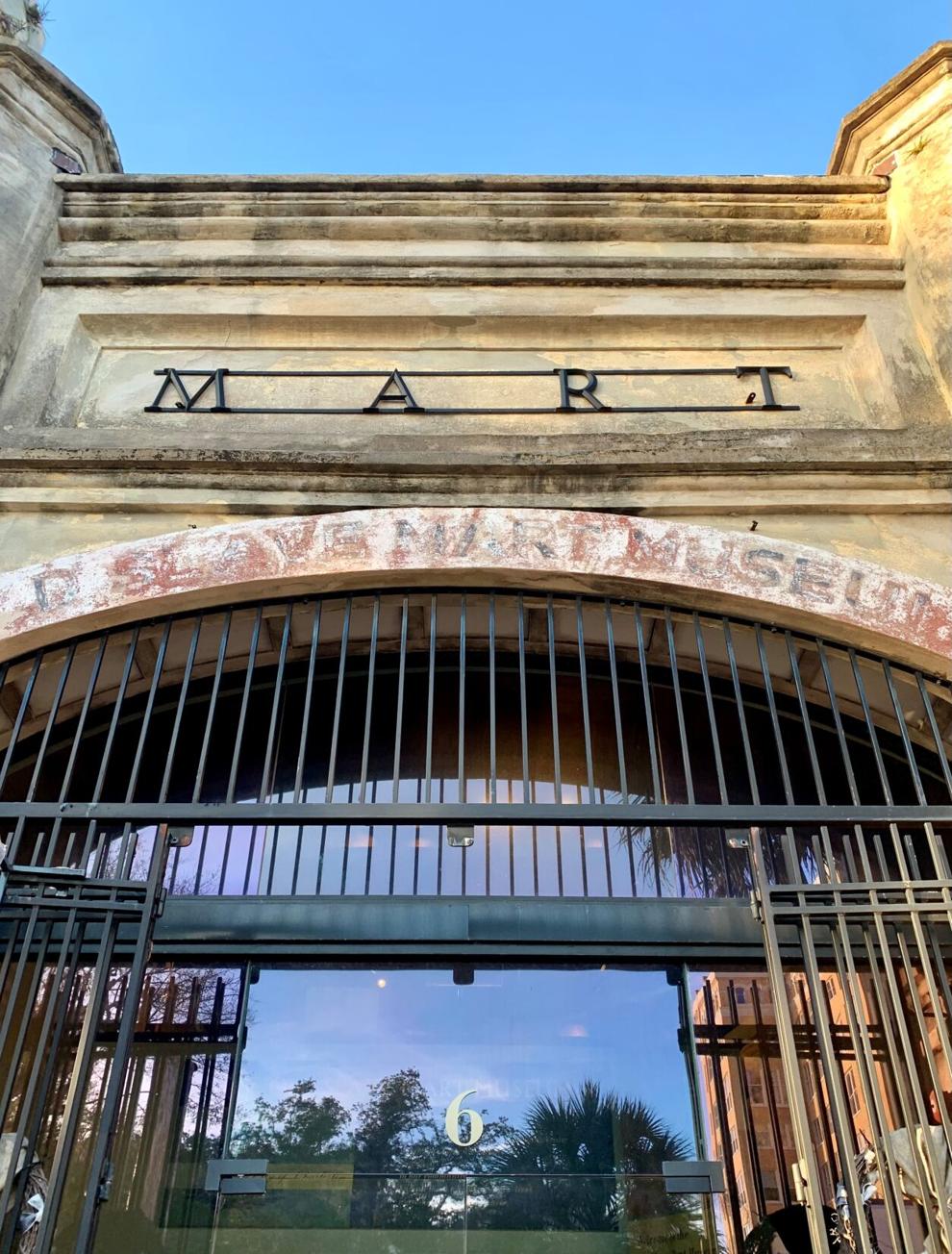 There is a story passed down in Fordham's family about an arrest and trial of Maxwell. "Nov. 12, 1879, he was tried at the City Courthouse," Fordham said. "There was a guy named E.J. Mathew, a Republican candidate at that time, and his opponent accused him of bribing illiterate Black people who didn't know what they were doing into voting for him. Claiming the election was illegitimate." His grandfather, according to the court transcripts, got up and stated repeatedly, "I can read." So he was released.
One stop on the walking tour by Fordham shifts to Black orphaned children. He said until the late 1800s, there were only orphanages for White children in South Carolina. The Mount Pleasant Home for Destitute Children, an orphanage for Black children, opened in 1881 by Abby Munro, a White Quaker from Pennsylvania. The orphanage operated at Bennett Street in the Old Village District until a fire destroyed the building in 1920. It was likely the first orphanage for Black children in the state.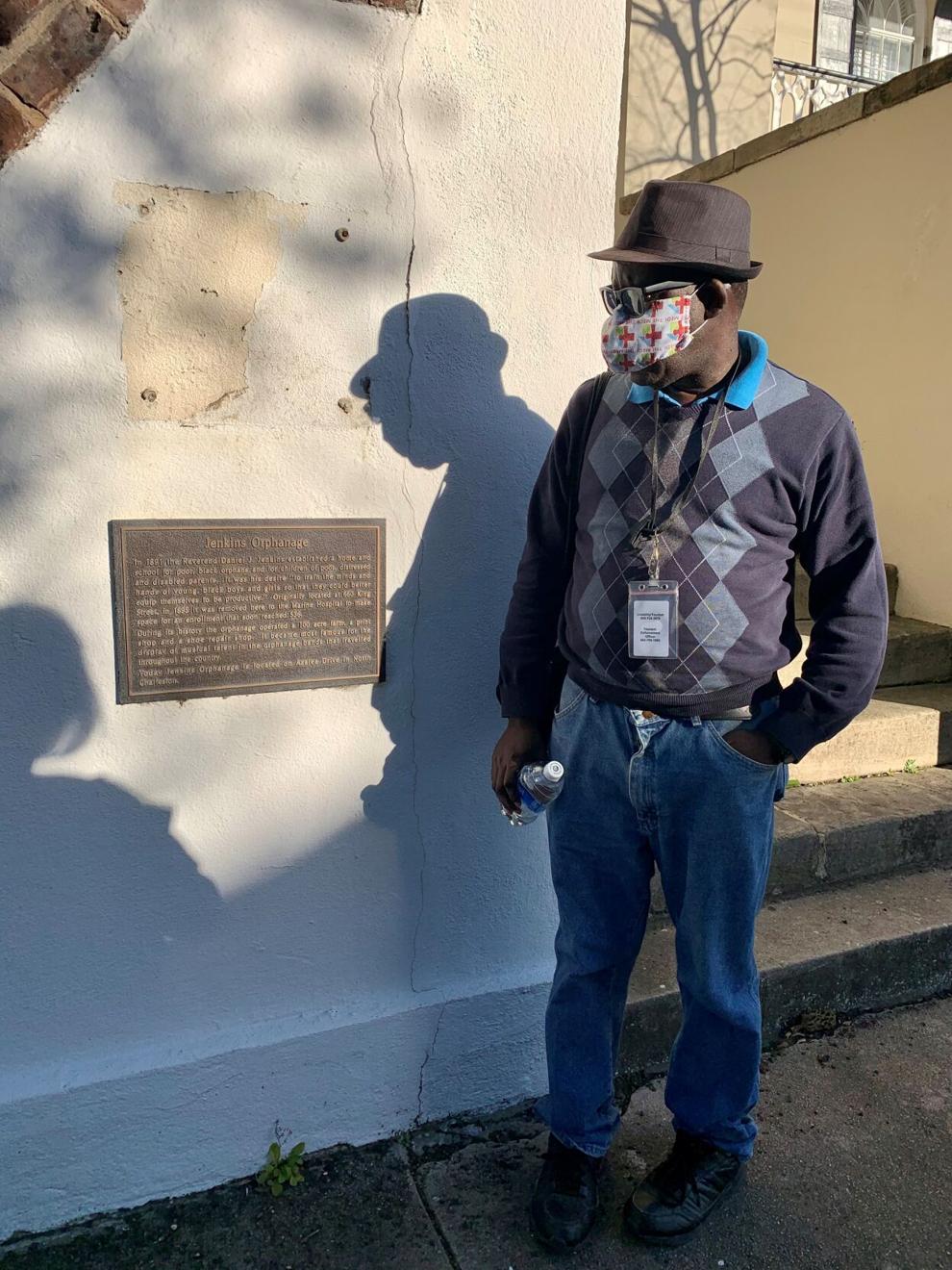 Standing in front of a large white two-story building, which is now a National Historic Landmark, Fordham explains, "In the 1830s, this was the old Marine Hospital. During the Civil War, the Old Marine Hospital took care of the Confederate sailors and soldiers. In 1891, there was a Black minister names Daniel J. Jenkins who "saw Black children shivering in a boxcar." He managed to talk the city into leasing this building." Jenkins wanted the orphanage to be self-sufficient, so in 1910, when jazz music's popularity had spread to Charleston, Jenkins formed the Jenkins Orphanage Jazz Band. It is still possible to see the band perform by going to: https://youtu.be/ZZFoGXZ_NuY
On the tour visitors learn about the oldest Black business in Charleston, on Logan and Magazine Street — the Fielding Home for Funerals. Fordham explains, "It was built in 1912 by Mr. Julius Fielding. He was greatly loved by this community because when people needed a funeral he would allow them to pay with a goat, chickens and various types of barter. They would pay him with cash whenever they were able to." He said Fielding "became a very wealthy man before his death in 1938." His children, grandchildren and great-grandchildren have continued to run the business. He had two sons, Herbert and Bernard, who became especially important to the Black community.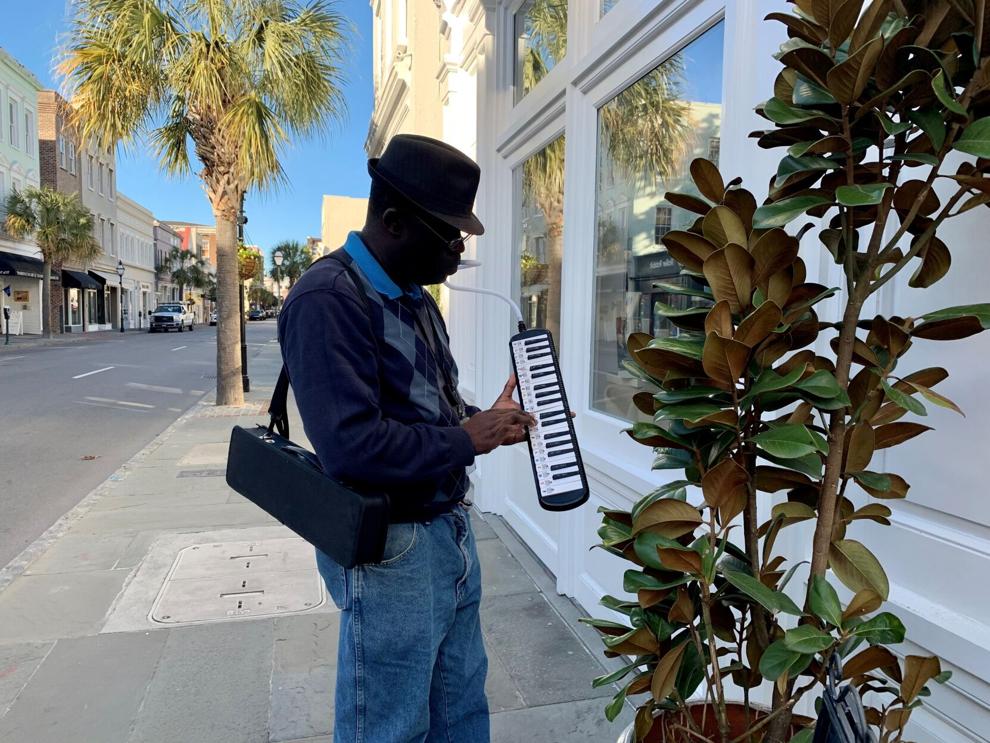 Herbert Fielding was active in the civil rights movement in the 1960s and frequently paid the bail of jailed activists. He was the first African American elected as a South Carolina representative since Reconstruction and was elected to the South Carolina State Senate in 1985, serving until 1992. Not to be outdone, Bernard Fielding became a Charleston-area judge and activist. He was the first African American elected to the position of probate judge in Charleston County.
While walking the streets and hearing Fordham's many stories, often told with an actor's style, using dialect and taking on the role of a character, conversations often turn to racism, slavery and segregation as a natural part of the experience. "One of the main things behind segregation was to keep and maintain a permanent class of cheap labor for the South," Fordham said. "What better way to do that than to ostracize and deliberately under-educate a population to make them fit for nothing else?"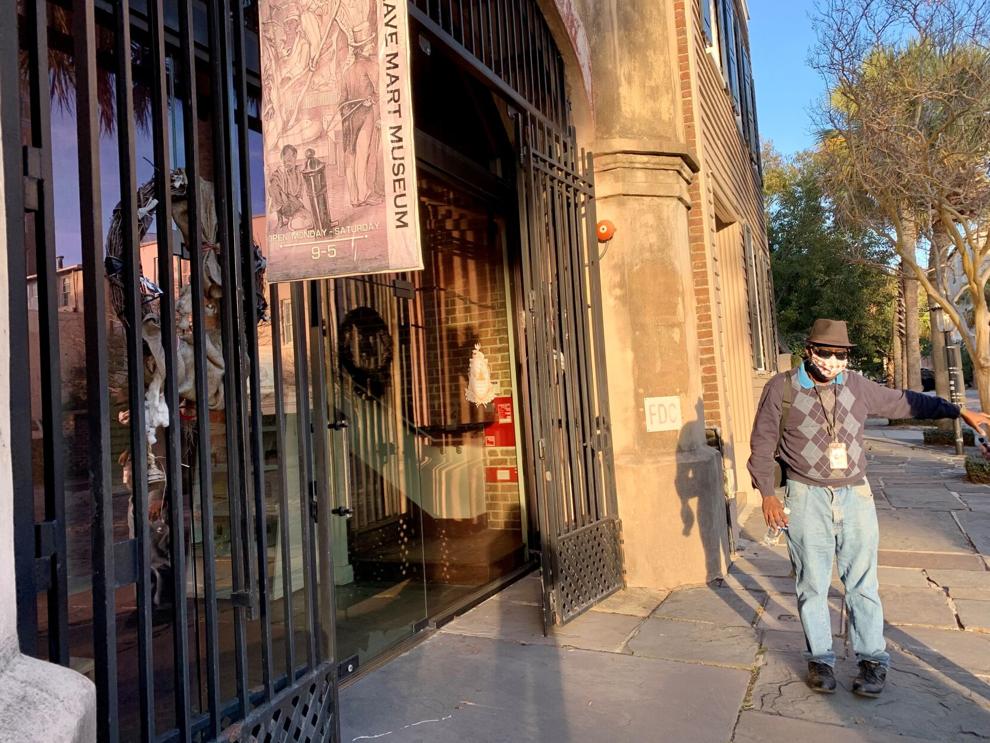 "Throughout Southern history, the wealthy class of Whites maintained control by convincing the poor Whites that equality with the blacks would mean that they would be at the bottom of society and of course they did not want that. They kept them focused on that through discriminatory laws. Meanwhile the rich Whites were benefitting off the cheap labor of both the poor Whites and the Blacks. So it was a means to divide and conquer the poor so that the rich could stay rich."
Illiteracy was common during the time of enslavement and later, as the story about his grandfather's trial demonstrated, but not all slaves were illiterate; many could read and write and those people often became bookkeepers or assistants to their slave owners. Fordham tells the infamous story of Denmark Vesey, who was enslaved by Capt. Joseph Vesey, and how he was taught to read and write. But his interests expanded beyond keeping accounts. He began reading other books, such as the Bible, and he even discovered stories about plantation revolutions.
Fordham tells how one day, Denmark Vesey stopped by a street lottery on East Bay Street and put down a bet. To his immense surprise, he won — a lot. So, he went to Capt. Vesey and asked how much he's worth. Capt. Vesey told him $600, and Vesey handed him $800 to buy his freedom. The courts ruled him a free man and he received his freedom.
But Denmark Vesey had bigger plans than just his own freedom. "His wife and children were still in slavery," Fordham reminded his listeners. Vesey wanted to free others and escape on a ship in the harbor, so he devised a rebellion as a distraction. This included robbing the city armory, setting small fires in the streets to create chaos and firing weapons at slave owners. Denmark Vesey warned his followers not to let house slaves know about the plan because they would not risk their status and would tell their owners. Unfortunately, a house slave did hear about the plan. Vesey and his followers were captured in June 1822 and Vesey was hanged the next month.
Fordham tells many, many other tales. Like the first time Martin Luther King Jr. spoke at Emanuel AME Church; a visit by Booker T. Washington in 1909; the story of Bishop Daniel Alexander Payne of Charleston, who founded AME churches; and Fraser Baker, a Black protester who was lynched with his 2-month-old daughter, among others.
There is humor, horror, sadness, joy and all the other human emotions that make up the true history of a place and a people. Fordham strives to bring those triumphs and terrors to life in order to better empathize and convey the understanding of the lives that forged this nation.
To take the Lost Stories of Charleston walking tour with Fordham through Tour Charleston call Buxton Books at: (843) 723-1670; or email: headquarters@tourcharleston.com or go to: tourcharleston.com. Recommended parking is at the city garage (93 Queen St.).