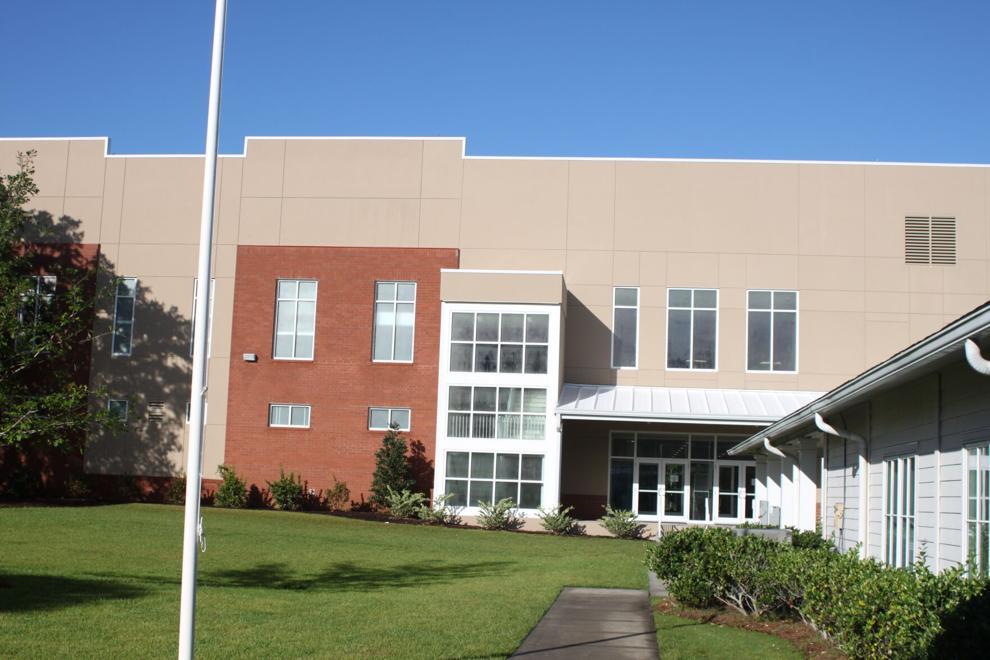 It's been a long time coming, but the new two-story Student Life Center on the campus of Palmetto Christian Academy in Mount Pleasant finally opened this school year.
The center, which broke ground in December 2019, is a 40,000 square foot building costing $5 million. It features at its heart a beautiful gym with hardwood floors that seats 1,000. The gym has a stage that pulls out from the wall allowing it to be used for assemblies and other events. Additionally, the center has 10 classrooms, including two science labs and a technology lab, which includes dedicated space for the school's robotics program.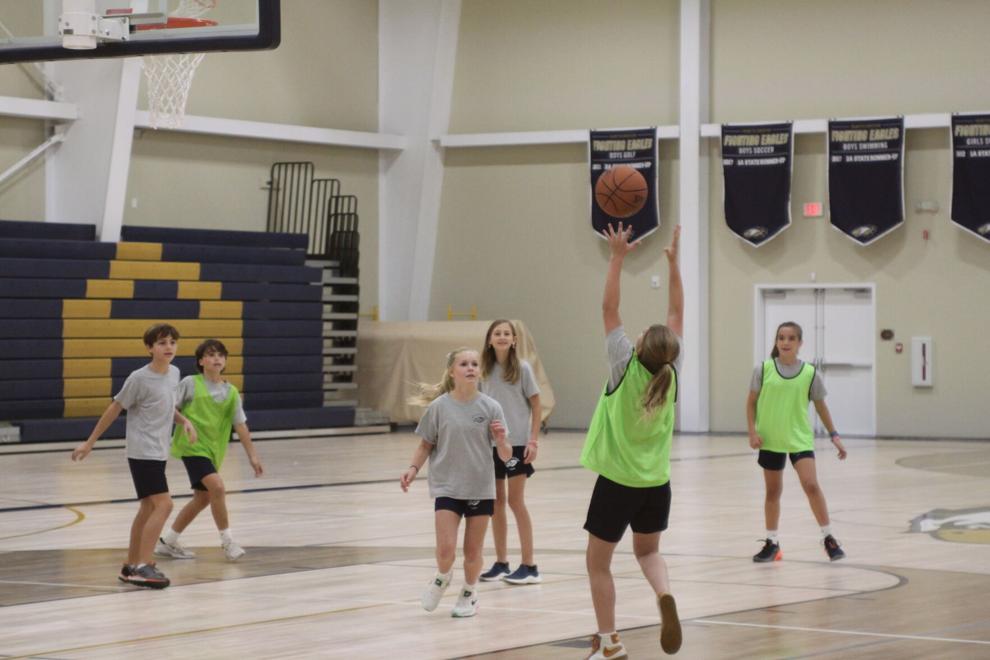 Headmaster JD Zubia said the capital campaign to fund the building began in 2015. "Obviously, it's a lot of money," he said adding their community of families "stepped forward to make this a reality. I mean we have 748 students now in preschool through 12th grade. … to fund a project like this is really impressive and I think it shows their love and commitment to the school and what we're doing." Alumni also stepped up and were very generous as well, according to Zubia.
With the school approaching its 30th anniversary Zubia said their track record helped breed confidence in what they wanted to do.
Zubia proudly opened the doors to roomy locker rooms for both visitors and the school's student athletes. There are security codes used to control access to the athletic areas. Coaches have their own offices and the student showers provide privacy.
The entry way to the center boasts two big areas that open up to the hallway. One provides food and drinks during athletic games, the other sells swag and memorabilia.
A large television screen on the wall means no one will miss the action going on inside the gym while purchasing from either window.
In addition to the athletic areas downstairs and the classrooms upstairs the building has a "breakout" area for students to hang out in for conversation, study and reading. However, the athletic areas are a source of special pride. Previously, visiting students would have had to use classrooms to change into uniforms and there were no dedicated locker rooms or a weight room.
Senior Colin Jorinson has attended Palmetto Christian Academy since pre-K, some 15 years. He said he never once thought about going to another school.
After graduation he is considering a career in architecture by starting college at Clemson University, or going into the ministry at Wheaton University in Chicago.
Jorinson said his love of architecture was formed growing up. His parents are real estate agents. He would walk through homes and building projects with them and became interested in how ideas and needs for a home developed into actuality.
"It's like a puzzle and you actually get to see your creativity come to life." He said having a legacy of homes and structures he has designed appeals to him.
His interest in architecture helps him to especially appreciate the new center. "So this building is specifically set aside for the high school — nine through 12. And I think everybody really appreciates that because it's kind of separating the high school from the rest of the school. Whereas in the main building, everybody's all together."
He described the new classrooms as "just top of the line, with the best technology." …It's a really well finished product. Like everything, everything's quality, they have this nice student lounge for us to hang out. Then there's a teacher workroom right here in the middle, so that teachers don't have to go all the way to the main building to make copies and stuff."
Jorinson said he likes how the building is self-sustaining. "I like that a lot. Because I feel like when I come here, I can kind of separate myself as a high-schooler."
He said the headmaster told him he'd selected all of the furniture personally. "He wanted to make sure that each piece of furniture was the best, the most suitable for the student body." The desks are designed to become collaborative study units, as an example. "They were really intentional with everything," Jorinson said.
"I really admire all the time they put into this. … And it's like one harmonious project that I would say is a hands down success."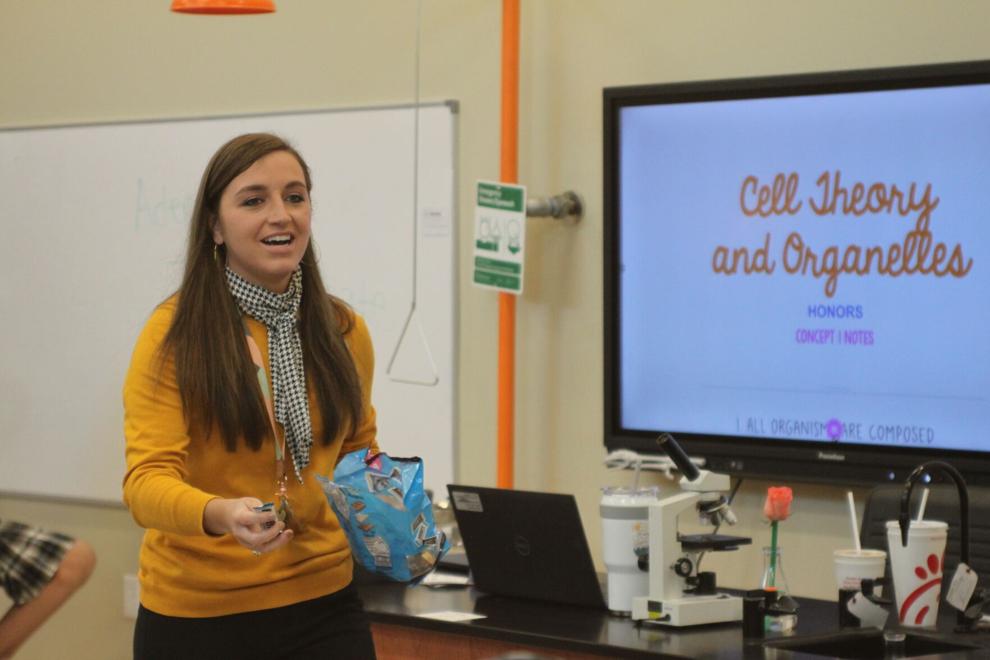 Erin Grimsley teaches biology, anatomy and physiology and AP environmental science in the new classrooms. She especially enjoys teaching anatomy and physiology "because I like to lift it out of theory."
The center is designed to facilitate best practices in teaching. Grimsley believes in "multimodal learning" so she is not just catering to auditory learners by lecturing the whole time in class.
The new classrooms offer a chance to set up the teaching environment based on the needs of the instructor and the students. She said the students recently "switched from a 45 minute period schedule in eighth grade to a 90 minute block schedule in high school. And that's a really big transition. What I try to do is combine different modes of teaching and learning. So lecture style to provide the content, the background information, and then to try to weave in different activities that will appeal to my kinesthetic learners, my auditory learners, and also my visual learners."
Her students were involved in "a stations activity" which required them to get up and move around. This type of learning breaks up information "into small bite sized chunks. And that way, it doesn't seem as overwhelming to them. But also it allows them to get up out of their seats. And that's so important, especially, it's hard to sit for an hour and a half."
Such active participation elevates the learning process, Grimsley said. "Because I don't want them just to memorize and regurgitate. I want them to interact with the material."
Grimsley said she enjoys the strong community feeling at the school. "Not just at the level of the school in terms of administrators and faculty, which is phenomenal. … I don't even know if I have a word that can really encapsulate, capture what I'm trying to say. But it has been just mind blowing, I guess it's been so supportive, and the parents are awesome." She said the parents, other teachers, and the students "make my job easy."
She said the relationships between the students is "very collaborative … everyone here seems really encouraging and everyone wants everyone to succeed. And that's really exciting. You know, it's this idea that we can work together to all achieve our goals. We're not working against each other, but together, that's really good."
Parents are also enthusiastic about the new center. Cullen Pagenkopf has a daughter in the middle school and a son in the high school. She eventually started to work at the school as a kiosk assistant.
She said from the first time she visited the school she immediately felt the school had "a very welcoming environment." As a very involved parent who eventually became a member of the staff, she said she has spent "a lot of time with the children, not just my own, but I know the kids here, very, very well. And every time we have a graduating class I feel such a sadness because I've gotten to know them all so well."
Pagenkopf said the best thing about Palmetto Christian Academy is how easy it is for the students to build lasting relationships. Not just with each other, but with their teachers and members of the staff as well. She said teachers her son had in third and fourth grade "he still goes back and visits with, and they really just keep those relationships and friendships. It's really just a tremendous family environment."
"I had a double mastectomy a few years ago and had dinners for probably two months," she said. "People just look out for each other, and take care of each other. … That's just what we do. It's just the kind of environment you hope that, you know, your family can be a part of and it's taught my kids a lot."
Pagenkopf said the influences older children experience there "are extremely positive."
Her own son plays football at the school and she said she is glad "he has great strong male influences in his life that are extremely knowledgeable in Christ and are feeding him in a way that parents can't necessarily influence."
"As a parent I think the best thing I could just say, is that I really am just very pleased with the emotional support that my children are receiving, in addition to the work I see them doing academically… I wanted them to get a good education. But I'm also thrilled to see that they're going to come out of this as very well rounded people."