For many people, quarantining due to the pandemic prompted them to take up a new hobby. Kylie Crookes, a freshman at the Charleston County School of the Arts, already knew how to knit, but her hobby took on a new importance. She began spending her hours knitting more than 70 beanies for preemies and newborns at MUSC Shawn Jenkins Children's Hospital.
Crookes, a Mount Pleasant resident, said her grandmother taught her how to knit two years ago and she absolutely loved learning the skill. However, her prior knowledge did not make the tedious process faster. Each beanie took about six hours.
She said the beanies are about the size of two adult fists put together. Instead of making simple pink or blue hats, Crookes decided to use her creativity and think outside of the box. As a fashion and design student at the School of the Arts, she has a knack for creating unique designs.
Some of the hats have a cable knit pattern and others have animal ears poking out of the top.
The animal ones are her favorites. She's made hats that resemble lambs and bears. She also created a watermelon hat with beads around the top to represent seeds.
She adds a "Kylie's Kaps" label to each hat that includes a ball of yarn and a heart.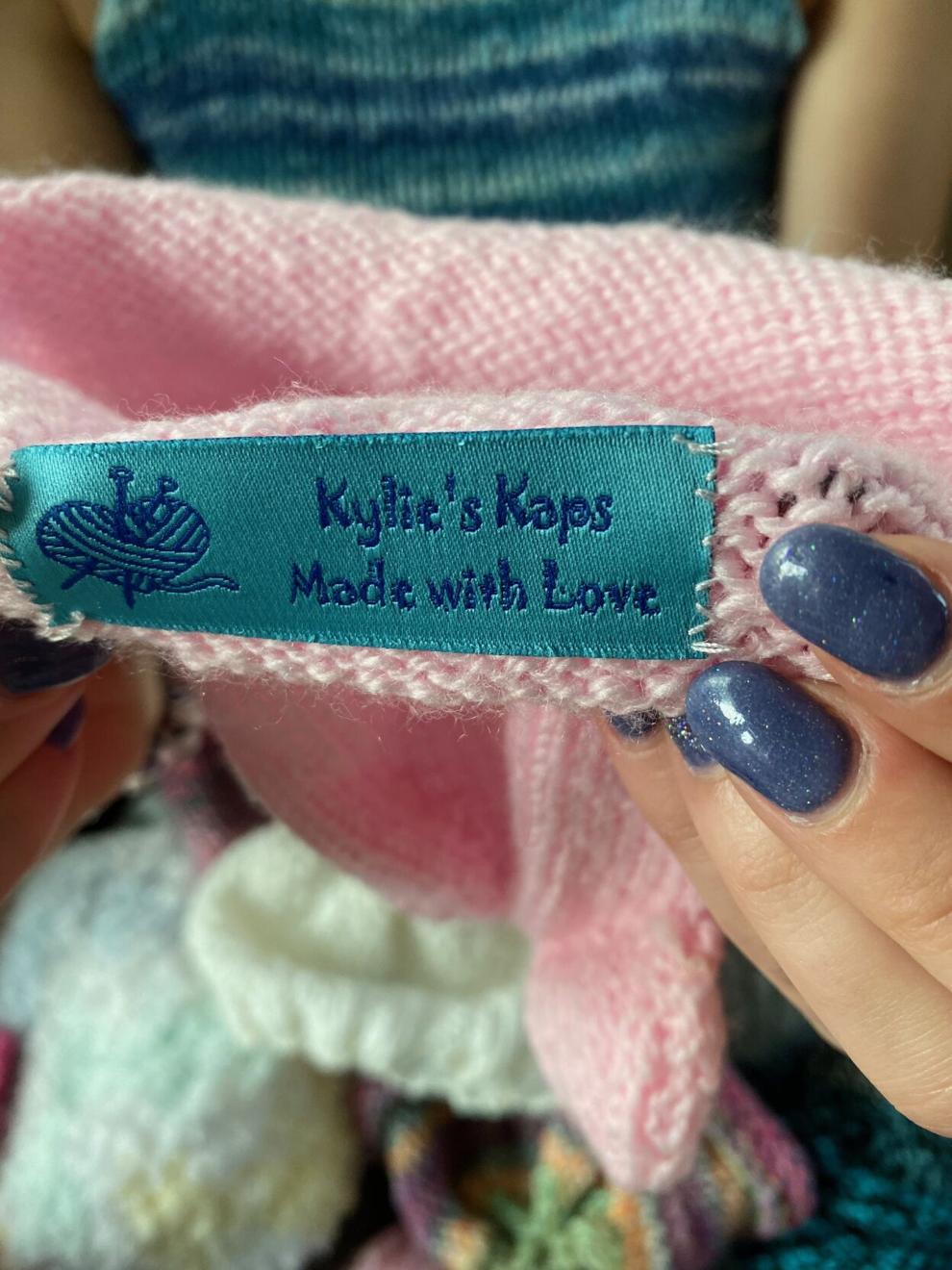 Crookes still has the baby hat that she wore when she went home from the hospital. She used it for this project to determine the correct size for the hats. It reminded her that these handmade gifts could be keepsakes for families that they save for years to come.
"It felt really, really good donating them just because it made me feel like I did something really important for young children," Crookes said.
While the quarantine allowed Crookes to dedicate extra time to the project, she plans to continue making baby hats to donate to the hospital. In addition to the newborn hats, she's made some for young cancer patients.
She's hoping to get some classmates from the School of the Arts involved in the project to help speed up the production.
Crookes' future career goal is to be a fashion designer, and creating her own collection of baby hats is a step in that direction.