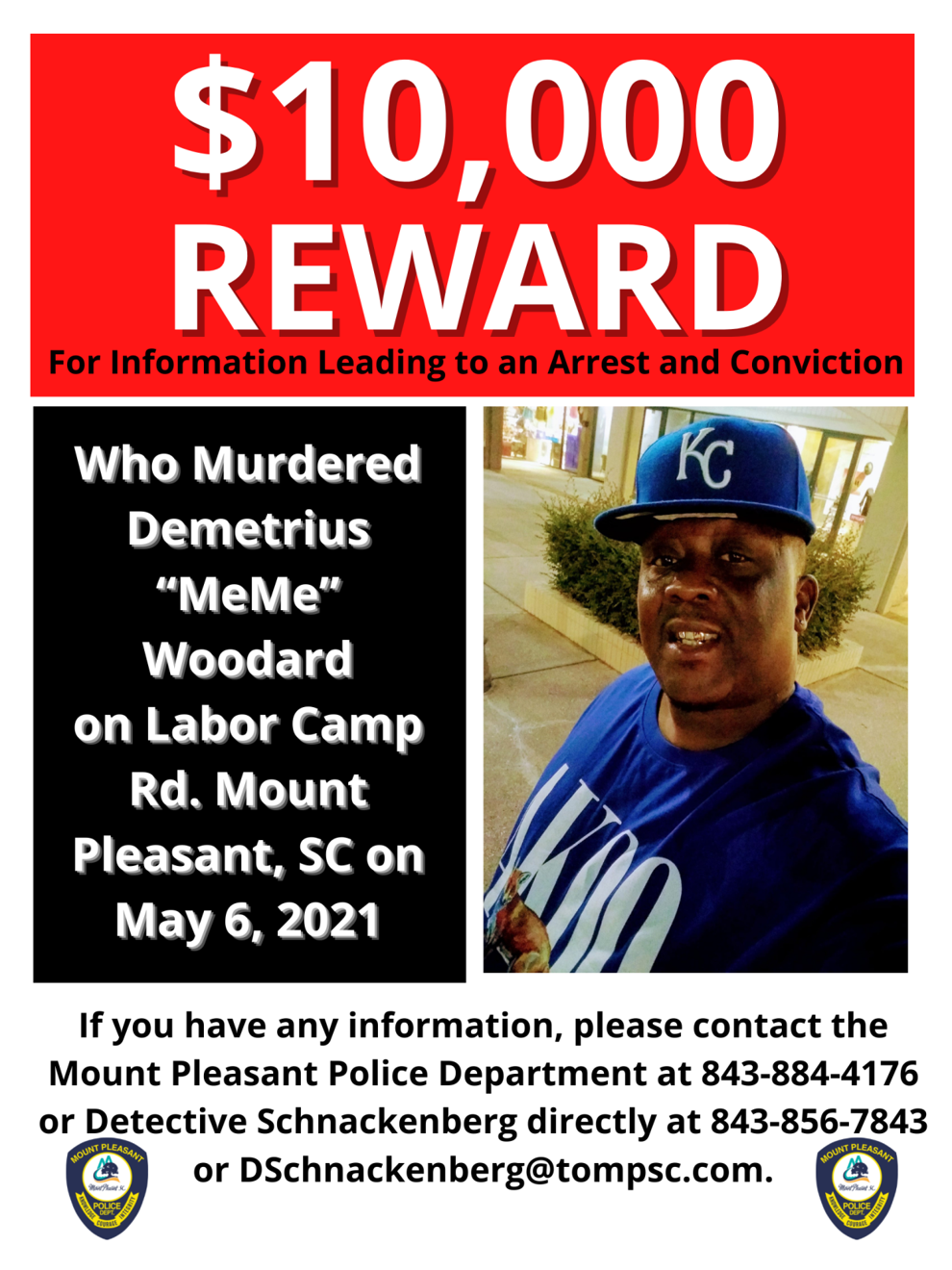 The Mount Pleasant Police Department is searching for answers relating to the murder of a 46-year-old Mount Pleasant resident on May 6.
The department is offering a $10,000 reward for any information that leads to the arrest and conviction of those responsible for his death.
Demetrius "MeMe" Woodard was found dead from a gunshot wound in a home on Labor Camp Road in Mount Pleasant on May 6, according to information from authorities.
On May 24, the Mount Pleasant Police Department first announced the $10,000 reward. On June 10, the department once again asked for information regarding the investigation and posted a flyer with Woodard's photo and the reward information.
Please contact the Mount Pleasant Police Department at 843-884-4176 or Detective Schnackenberg directly at 843-856-7843 or DSchnackenberg@tompsc.com.