First Responder Recognition
During the Mount Pleasant Chamber of Commerce luncheon on Oct. 17, a group of firefighters were recognized for their quick response during the height of Hurricane Dorian.
MPCC Vice President Eddie Phipps introduced Mount Pleasant Fire Department (MPFD) Rescue Company 504 of the Six Mile area. Phipps recognized them for their tough attitudes through the trials and tragedies they face in their field of work.
MPFD Chief Mike Mixon explained this rescue company is trained thoroughly for medical and fire response, as well as tactical firefighting response.
"We not only look to them for their firefighting and medical expertise, but we also look to them for their technical expertise," Mixon said.
Rescue Company 504 responded to a structure fire during the early morning hours of Sept. 5 as the winds of Hurricane Dorian swept through the area. Upon arrival they found heavy fire and smoke conditions and acted quickly to determine the best way to rescue the residents from inside the home.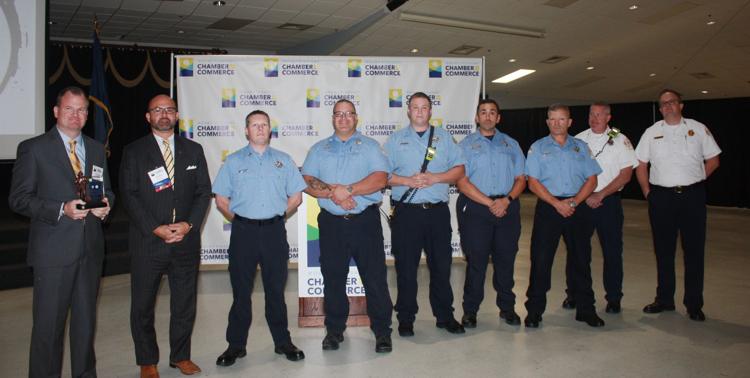 "They fought the fire and moved swiftly to pull two trapped individuals out," Mixon said. "... and they have to be tough even when their jobs don't have positive outcomes."
Unfortunately, the occupants of the home later succumbed to their injuries, but Mixon said the bravery of these men gave them a chance. He explained they were being recognized with the First Responder Recognition Award for giving their all to the citizens trapped inside the fire that morning. He added that this action is the epitome of the sacrifice the men and women of the fire department make every day to keep the citizens of the town safe.
"I thank them for being what we look for in our Mount Pleasant Fire Department. Just have faith that if you call, we're coming for you and we're going to do everything in our power to make that situation right," Mixon said.
Nonprofit of the Month
Mount Pleasant Chamber of Commerce's Nonprofit of the Month was Camp Rise Above. The nonprofit hosts free camps and events throughout the year for children with serious illnesses, disabilities and life challenges across the state. Their 2020 summer camps begin in June and run through July.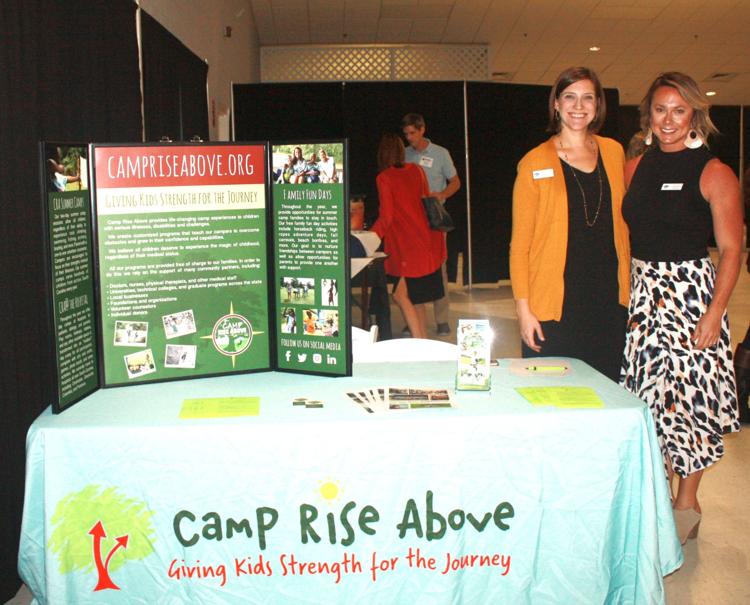 Camp Rise Above is looking for volunteers, community partners and medical experts. For more information visit campriseabove.org or email Camp Rise Above's executive director, Erin Ulmer at erinu@campriseabove.org.
Meetings
The October luncheon's guest speaker, Tommy Baker, owner and president of Baker Motor Company was unable to attend due to an urgent family matter.
MPCC meetings are held the third Thursday of every month at the Omar Shrine in Mount Pleasant. November's guest speaker will be Maj. Gen. William Grimsley, USA, Ret. in honor of Veteran's Day. For more information about the chamber or to buy tickets to next luncheon visit mountpleasantchamber.org.
MPCC is co-hosting the Mount Pleasant Candidate Forum with the Moultrie News and League of Women Voters of the Charleston Area at the Wando Mount Pleasant Library on Oct. 29 at 6 p.m.