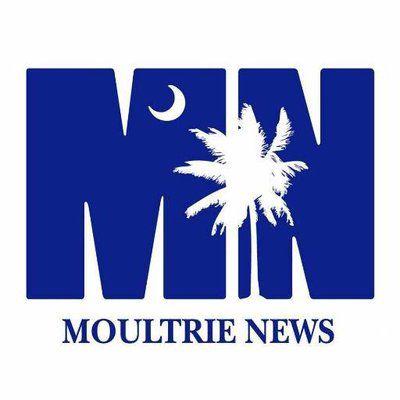 The Moultrie News has been providing top-quality local community news for the East Cooper area for more than 55 years. As we continue to serve our readers, we want to inform readers of changes to the website effective June 1.
Starting next month, Moultrie News articles online will be metered. Readers will have two page views per 45 days free. After the first two page views, readers will be prompted to subscribe to read the Moultrie News online for as little as $2.98 a week! That's barely more, or maybe a little less than a cup of coffee at a local coffee shop. We consider that to be a pretty good deal!
The age of digital news has changed the way our readers get their local headlines in East Cooper. Readers now see news, sports, business and other important stories as they happen almost in real time — or as fast as our reporters can type.
Likewise, thanks to the advent of digital marketing, our advertisers can reach consumers fast and in digitally targeted ways. Our ability to evolve in this digital world also allows us to do more — much more. Now, readers of moultrienews.com will soon notice more news — much more — available on their computer screens and mobile devices.
While our online content has remained free over time, good journalism costs money to produce. Print-based advertising, our principal source of revenue for years, has declined. And while we will continue to combat this issue by diversifying our revenue streams — bolstering digital advertising efforts, releasing special sections and hosting more events. And metered content is part of this plan.
Thanks to a new partnership with our sister publication The Post and Courier, readers now have access to news from throughout the Lowcountry and the state. When you subscribe, you get access to Moultrie News, Post and Courier, Free Times, Summerville Journal Scene and more.
Don't worry, our editorial staff will continue to do what they've always done — cover local news. And now with the addition of content from the Post and Courier's reporting team, you'll get even more news.
Many of our readers tell us they like to get the printed edition in their driveway. This will not change. Print subscribers will get the same rich local content they're used to getting. Going forward, you'll continue to see high school sports coverage, news features, local municipal news coverage and informative columns just as you do now.
The Moultrie News e-Edition, which represents all copies of our print publications in a digital format, will remain free online after June 1. You may locate previous e-Editions online at moultrienews.com/eedition.
Digital subscribers will continue to get local Moultrie News content along with the addition of Statehouse coverage, Clemson sports coverage and game analysis as well as local business news, statewide politics, environmental news and more from our partners at the Post and Courier.
We're here for you, no matter how much you choose to pay. And we're not going anywhere. Vickey Boyd is the publisher and advertising director of the Moultrie News. Contact her at 843-958-7480 or vboyd@moultrienews.com.
Other Moultrie News happenings: