In fiscal year 2019, there were 10,474 children in founded investigations of child abuse or neglect in South Carolina, according to the S.C. Department of Social Services (DSS).
Now, DSS and other area organizations are using Child Abuse Prevention Month to celebrate how communities support stronger families and keep children safe. Individuals, businesses, families and all community members are tasked with the responsibility to work together and prevent child abuse.
"Child abuse happens all year round, but it's really important that we have a time to reflect as a community to acknowledge child abuse is an issue. It happens in every community. April, being National Child Abuse Prevention Month is when we recognize and draw attention to it as an issue for our community here in Charleston and Mount Pleasant," said Dee Norton Child Advocacy Center Executive Director, Dr. Carole Campbell Swiecicki.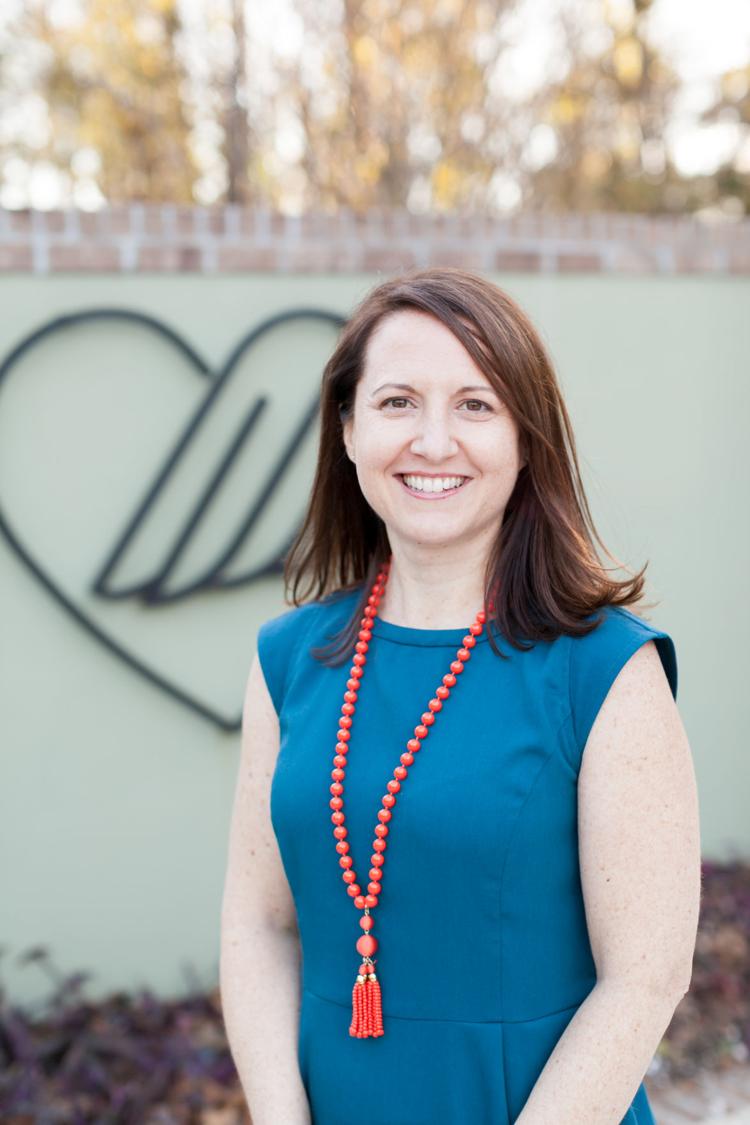 Dee Norton provides an array of best-practice services to children and their families when there is a concern for child abuse or trauma exposure, at no cost to a child or family. Serving Charleston and Berkeley County, Dee Norton's mission is to prevent abuse, protect children and heal families.
The nonprofit also provides forensic interviews, which are video recorded when there's a concern for abuse and those are admissible in court if it winds up going to charges and prosecution. Swiecicki also shared that they work with MUSC pediatricians to do medical examinations for abuse on site. She said these are continuing throughout the current health pandemic since they are considered essential services.
Dee Norton is also working diligently to provide telehealth services for their mental health therapy and looking at providing more services through this method.
Although the nonprofit celebrated Wear Blue Day on Friday April 3, their events for Child Abuse Prevention month have been postponed to prevent the spreading of COVID-19. Typically, staff and volunteers will speak at area rotaries, exchange clubs and farmers markets throughout April. These grassroots efforts and their annual Movie Night are postponed until the fall.
"The fact that when people are isolated from others, frustrated and scrambling for childcare and might be in a position to have different people watching their child than they're used to,"Swiecicki said. She explained all of those things may cause a higher risk for abuse to happen.
As people are adjusting to a new "normal," Dee Norton will continue to share child abuse prevention materials to the entire community and make sure professionals that are in a position to recognize abuse are able to perform Telehealth appointments or screen children for anything that feels unsafe.
Swiecicki said they are also encouraging teachers that are hosting video calls with their classes to continue to proactively check on their students, to pay attention to signs of abuse and make sure they are still reporting as if they were within the physical classroom. She explained DSS is still operating and that there are still things that can be done to keep children safe, even though there aren't as many watchful eyes on children while school is closed.
She also suggests for teachers to offer themselves as a resource to parents by letting them know they understand it is hard and giving them a grace period for the educating schedule.
"It's most important that parents start with sort of the basics of kids feeling safe and loved and that the learning can be made up if they can't get to that on a given day," Swiecicki said.
Dee Norton is using social media to share coping skill videos and instructions for parents. She said that kids who are out of their typical routine might be more likely to have behavior problems, which can frustrate parents or cause them to be more likely to snap or use more force than they usually would.
As parents are working remotely with their kids, Dee Norton has been encouraging them to do relaxation exercises or yoga with their children.
As some working parents are scrambling for childcare during the workday while schools are closed, it is important to make sure that they leave their children with a trusted supervisor. Swiecicki explained placing children with new caregivers could also present a higher risk for sexual abuse.
"I would say first and foremost, trust your gut. Talk with the person who is going to be coming, even if it's a new person, ask them what they do for discipline and make sure that they know that you have rules in your house around body parts," Swiecicki said.
At the end of the child's first day under new childcare, Swiecicki explained it's important to ask how it went and if anything happened that made them feel uncomfortable. She said it's important to ask these questions early on because usually with sexual abuse there is grooming involved so it may start as something a little uncomfortable and then escalate. Also, parents should make sure their children have their phone number on-hand to call if anything uncomfortable happens or if a caretaker breaks a body rule by touching or hitting.
Although their events have been postponed, Dee Norton has planted blue pinwheels outside of their two locations so that the people who are still working will see this bright spot on their commute as a reminder that childhood is a happy time and know they're still there to help kids and protect that part of their childhood.
Windwood Family Services
Another local nonprofit that normally places blue pinwheels throughout Mount Pleasant's Towne Centre and in front of various business fronts is not placing them this year due to the COVID-19 pandemic. Instead, Windwood Family Services' staff is turning their education for Child Abuse Prevention Month focus onto social media, in hopes they can educate the community while they are within the boundaries of their homes.
"Although we do live in a wonderful, beautiful community, child abuse does occur in Charleston County," said Windwood's Executive Director, Debbie McKelvey.
Windwood, which is celebrating its 35th anniversary within Charleston and Dorchester County, focuses on a mission to prevent child abuse all year long through their community based prevention program. The program consists of five social workers assisting families that are referred by DSS.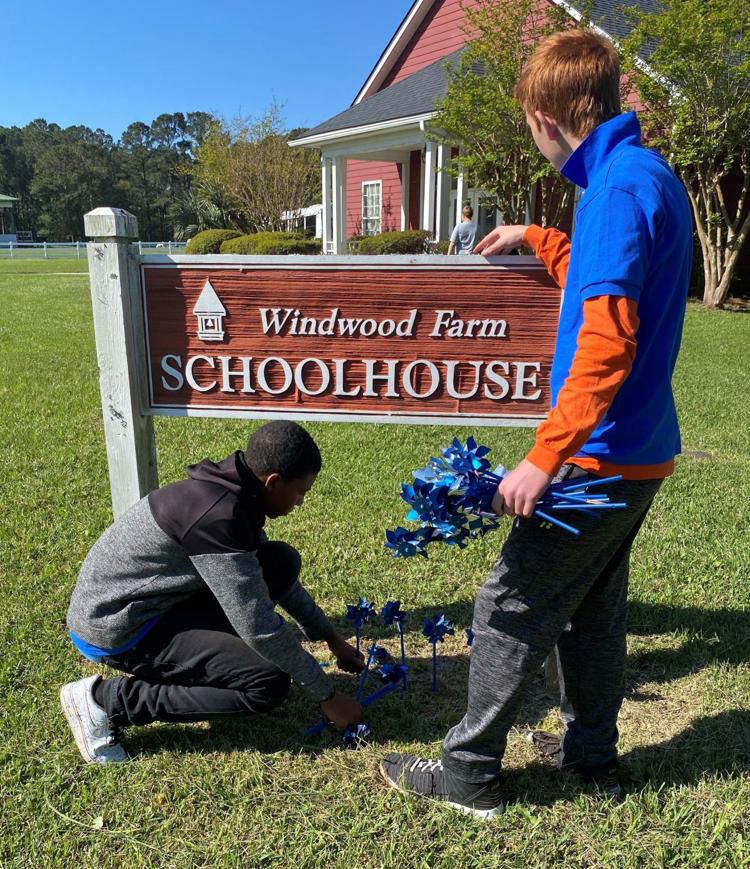 "They're referred to us because they are at risk of their child entering the state's custody. So we step in and we provide them with family stabilization, crisis management, emotional support and education so that some of the activities going on inside their home can be changed to be more nurturing," McKelvey said.
McKelvey explained this program is different from their Windwood Farm campus program, which serves 25 boys at a time, through one of their two residential treatment programs. Windwood's community based prevention program serves about 500 families a year, which McKelvey said translates into nearly 2,000 individuals living in those homes. This program started in 2012 and serves children, parents and extended family members.
As Windwood works through COVID-19, McKelvey said they are focused on what services they provide will be needed in the future.
"We will definitely continue with everything that we're doing, but one of the things we're looking at, is providing some more telehealth counseling services and crisis management services," she said.
McKelvey explained that events like the current coronavirus outbreak could cause people's stress levels to rise. She said that more people are underemployed amid the crisis causing finances to be tight and the inability to pay rent or mortgages.
In addition, McKelvey said that parents are now caring for their children at home 24 hours a day and are expected to continue the education process and become tutors, which can be stressful.
"We believe that throughout Child Abuse Prevention Month, we will be focusing on the current needs of families who have never thought of abusing their children before. But tempers flare; emotions go up. We want we want to provide educational tidbits to them so that they can take a step back, breathe, think about the situation as it is and know that their children are picking up on that stress," she said.
McKelvey said that they're seeking out supplies that families need within their homes, such as food, cleaning supplies or emotional support. Windwood is also doing family group conferencing and family team meetings. McKelvey said that a phone call could make a huge supportive difference in a relationship.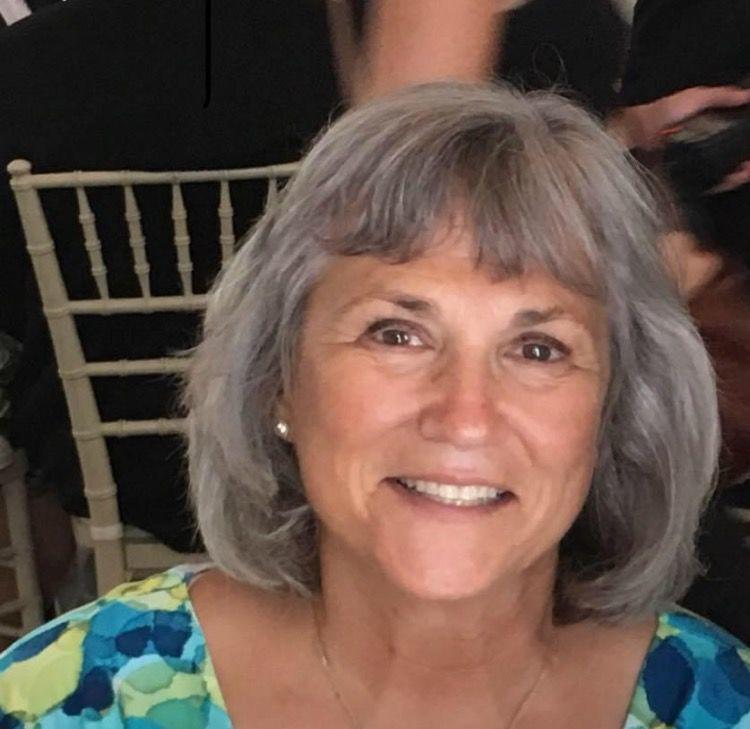 Of the 25 boys served on their campus program, 75% are in the state's custody. McKelvey said if Windwood Farms were to close because of the crisis, call DSS and ask them to take a child that falls sick or refuse taking more children; their children would have nowhere to go.
"There is not a home waiting to accept them. Foster families have children to their maximum numbers. So we are hoping that people, if they can, will financially support those programs- our community based and our residential program," she said.
Windwood Farms has set up an isolation wing in one of their buildings in case any of their children were to fall ill and they would provide medical oversight with their nursing services for the extent of the time they're ill.
Windwood is currently assisting boys ages 6 through 15 through their residential program. McKelvey said that all of them in some way have been abused or neglected.
"Every child deserves at least one adult in their life who they can count on. And for us here, we're fortunate I have an incredible staff, who that is their goal, to make sure that the child understands that we're here to listen, we're here to mentor. We're here to provide therapeutic interventions, all with a goal, that they will work through their trauma and be able to return to the community as a successful, contributing member of the community they live," she said.
Windwood focuses on sexual abuse, peer abuse, bullying prevention, abandonment issues as children are separated from family members and more. The staff conducts a thorough assessment when a child comes to Windwood to determine what services will be beneficial for the child's growth and development.
"We really want to reduce the later possibility that they're going to have more serious problems, or that they will take out their frustrations on another person. We do believe that with the help of our community, policy makers, our business partners, our place of worship partners; that we are truly affecting a major difference in their lives," McKelvey said.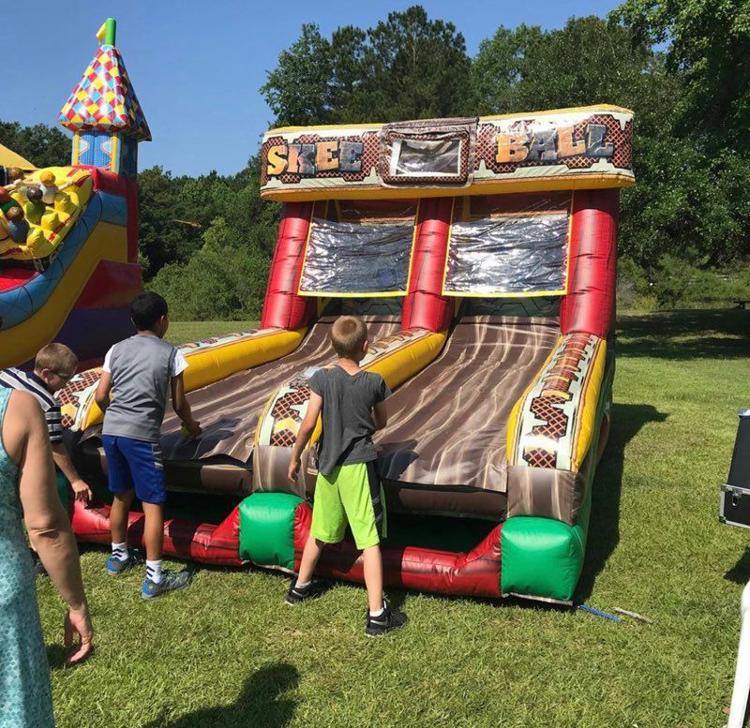 Windwood's annual carnival held in April has been postponed until they are allowed to have volunteers and visitors back to onto their community. McKelvey said this is one of her favorite events that brings local organizations and children together.
She said having someone to call when feeling distressed is very important and encourages others to think about who may feel isolated or abandoned and pick up the phone to give them a call and let them know they're there to help.
McKelvey complimented the many area nonprofits that work together and focus to make children's lives better while serving as resources for one another. She said it takes a dedicated and selfless staff that knows they have to help children through difficult times.
Charleston HALOS 
In addition to Dee Norton, one of the nonprofits she particularly praised was Charleston HALOS, an organization that assists abused and neglected children in the area, along with their kinship caregivers.
More than 74,000 children in South Carolina live in the full-time care of grandparents and other relatives so that they will not have to enter the foster care system, according to HALOS' website.
Charleston HALOS' Executive Director Kim Clifton said that they try to focus on child abuse awareness all the time, not just during the month of April.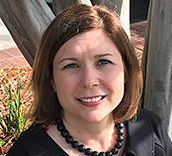 She explained that as relatives take in children, there is a unique stress on those relative versus what a foster family or biological parent experiences because they deal with extended family members and generally with DSS.
She explains that kinship caregiver's two major risks for abuse are stress and isolation.
"These kids have come mostly from traumatic backgrounds. We don't want them to be re-traumatized and we know caregivers are generally trying to do the best for the children in their care. So if they're stressed financially it's going to, in some cases, come out on the kids. If they're worried about how to make ends meet, it's going to come out on the kids," Clifton said.
HALOS receives referrals from DSS, area nonprofits, schools, doctor's offices and many other organizations. Clifton explained that they are able to address the unique obstacles that kinship caregivers face.
"Even more so now we're worried about it because of the coronavirus and shelter-in-place. So we're doing what we've always done to try to prevent abuse which is continue to reach out to caregivers," Clifton said.
She said that they are holding their support meeting groups and other calls on the phone versus in person and that they are sending their family advocates to check on families and provide resources they need to get by through this pandemic.
"Everything from internet to food and where they can find it. But for us, it's really about the personal touch and touching base and finding out what's happening with them in the home," Clifton added.
HALOS steps in to assist with the discord that can happen when family dynamics are displaced or when family members emotions rise.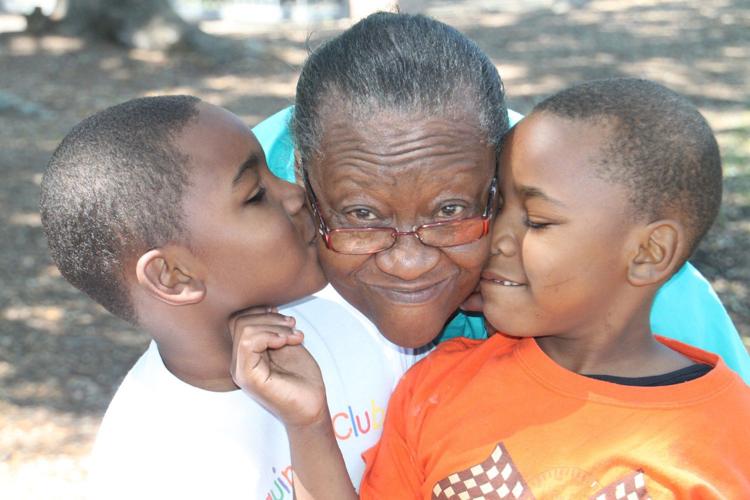 "Our goal this month and always is to get that information out to the general public to tell them what's happening. So they can be more aware of these families in their environment, in their communities. And understand that they're facing a lot of pressure that foster parents and biological parents aren't facing," Clifton said.
DSS encourages parents to find ways to bounce back from challenges during the month of April by leaning on friends, asking for help when needed, understanding how their children grow and helping children understand and handle their own feelings.
Prevent Child Abuse America is focusing on three simple actions that people can take to help prevent child abuse:
Get Involved – Discover wide range of fun activities for you and your family.
Be vocal – Let your leaders know you support family friendly policies, such as paid sick and family leave, that help reduce stress on our parents and caregivers.
Be generous – Learn how our work helps ensure that children and families continue to receive the resources and support they need today and throughout the year.
To report abuse or neglect contact your local DSS office dss.sc.gov/contact or law enforcement officials. For more information on Child Abuse Prevention Month visit HALOS, Windwood's and Dee Norton's websites.