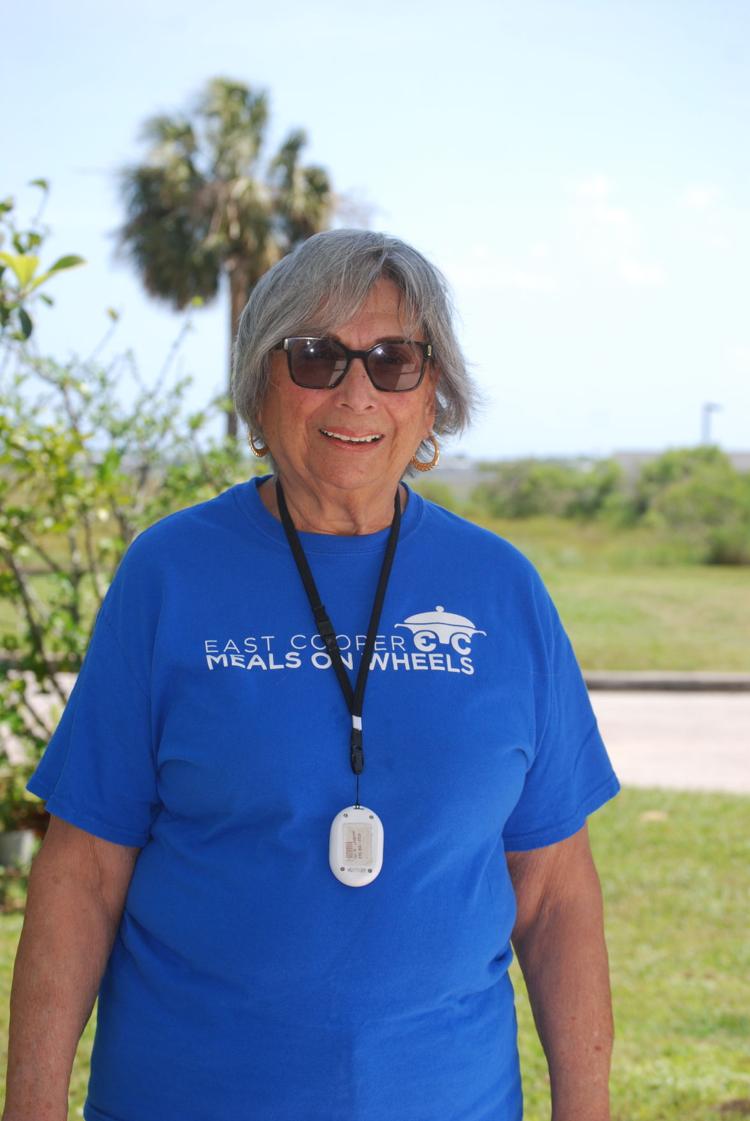 For the past eight years, 83-year-old Mount Pleasant resident Carole Frazzitta has spent several mornings each week as a volunteer packing meals for East Cooper Meals on Wheels (ECMOW). This January, Frazzitta's routine quickly changed as she adapted to being homebound.
Frazzitta, who was just recognized as ECMOW's Volunteer of the Quarter in December 2019, suffered a heart attack and instantly became a temporary Meals on Wheels recipient over the past several months.
"My heart attack was in January, so that's how I started my year," she said. "Then when I went back to the doctor, he said, 'You have got to get some exercise.'"
She took his advice and in March she started to go to the gym several days a week to exercise. She even had a personal trainer to teach her what she should be doing.
Two weeks into her routine, gyms were closed to prevent the spread and exposure of COVID-19. Frazzitta said that she is ready to return to the gym again soon, once it is safe. She explained walking around her neighborhood isn't an option because of her balance.
But more than exercise, she's ready for ECMOW Volunteer Manager Kelley Chapman to call her and tell her she can resume volunteering and packing meals on the food line.
Frazzitta, a native of Long Island, N.Y. moved to South Carolina in 1996. In August 2012, she moved from Myrtle Beach into a one-bedroom condo adjacent to one of her son's that lived in Mount Pleasant.
She explained that prior to her son building a house in the Old Village a few years ago, she was trying to find ways to stay busy and get out of her small condo. She picked up the newspaper and saw an ad saying that ECMOW needed volunteers. Frazzitta had formerly volunteered at animal shelters and decided she would like to try something different.
"It was my salvation, because I didn't know anyone down here. It gave me a chance to meet people," she said.
Frazzitta said ECMOW quickly became a second home as they welcomed her with loving, open arms her very first day as a volunteer. She explained she enjoys spending time with fellow volunteers and said it's helped her, a self-described quiet person, to come out of her shell.
"Most of us have something in common. We talk about our vacations, and a few of us try to head out for breakfast or lunch together every now and then. We enjoy sharing jokes, and one day we started singing songs together. I even brought my cassette player in one year so we could sing Christmas songs. It's good, and all the people I work with are terrific," she said.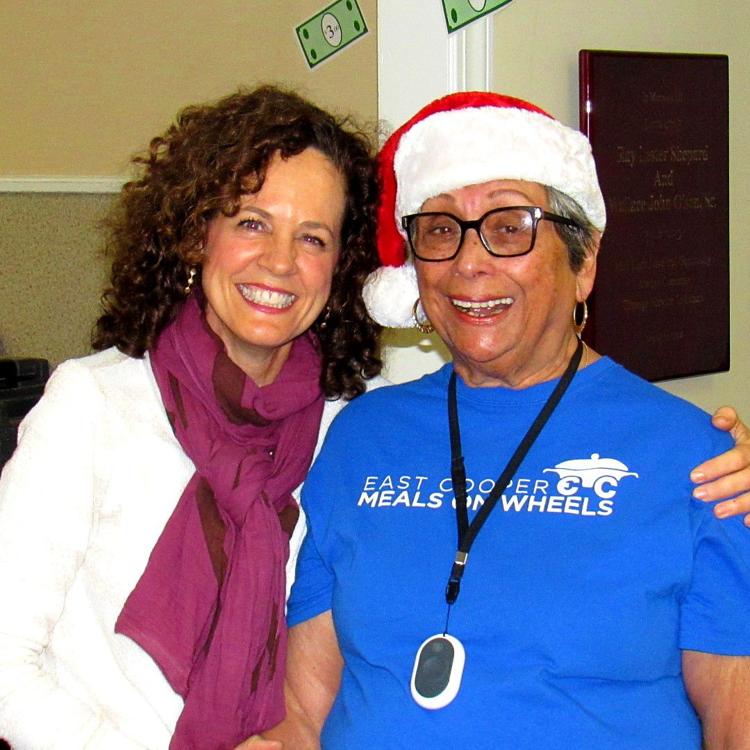 Chapman shared that she also misses packing meals and singing on the food line with Frazzitta. She explained that having Frazzitta as a volunteer over the years has been a joy because she brings everyone together and keeps everyone on the food line laughing. She commended Frazzitta for being a reliable volunteer and stepping up to fill in any time they needed a substitute to pack meals.
"She just has this quiet way of making everybody start laughing," Chapman said.
She said that is just part of the many reasons they decided to honor her as Volunteer of the Quarter last year. Frazzitta said when Chapman made the announcement to the group volunteering in December, she was shocked.
"I wasn't looking for recognition, you know," she said. "I was really speechless."
Chapman said that she considers Frazzitta a strong, independent woman so it was reassuring to know they could serve her as a recipient after her heart attack. She said Frazzitta called her in January to explain she wouldn't be in to help pack meals and nonchalantly mentioned it was because she was in the hospital. ECMOW immediately started her free meal deliveries.
ECMOW President and CEO George Roberts said it is vital for people in their coverage area to realize they offer free home meal delivery regardless of age or income. He explained as people have been quarantined at home during the coronavirus pandemic, they may realize what it is like to be homebound. Most ECMOW recipients don't drive and are quarantined long-term, although they do deliver meals to individuals overcoming the flu, a cold, pneumonia, a surgery or anything that would prohibit them from going to buy food on their own.
Roberts said Frazzitta could not wait to return volunteering following her heart attack, but they encouraged her to take her time. He said it was nice to hear from someone who had been packing meals for years say that she has enjoyed her meals on the receiving end of ECMOW.
Frazzitta said they were nutritious and healthy meals and she was excited to try the food she'd prepared for the past eight years.
"I enjoyed all of the food and had plenty of it. I got to try foods that I had never eaten before, like okra, and I started eating fresh fruit, which I never really shopped for on my own," she said. "I got two meals every day, and I am so grateful!"
She said she was amazed that the meals were free and encourages anyone who needs meals delivered to contact ECMOW.
To reduce the spread of the coronavirus, only the six ECMOW staff members are allowed in to pack the meals for distribution. They aren't allowing any volunteers to help at this time. Instead, they are preparing 2,800 frozen meals per week and delivering them to sanitized cooler each Monday to help minimize exposure and personal contact. Prior to COVID-19, the nonprofit had 50-60 volunteers packing and delivering meals each day. Roberts explained they are rotating through their delivery volunteers each Monday.
As Frazzitta awaits a call from Chapman to ask her to return to help pack meals, she sits on her porch enjoying the sun and looking across the water at Sullivan's Island. She explains this is a soothing way she chooses to pass her time while she has been stuck at home.