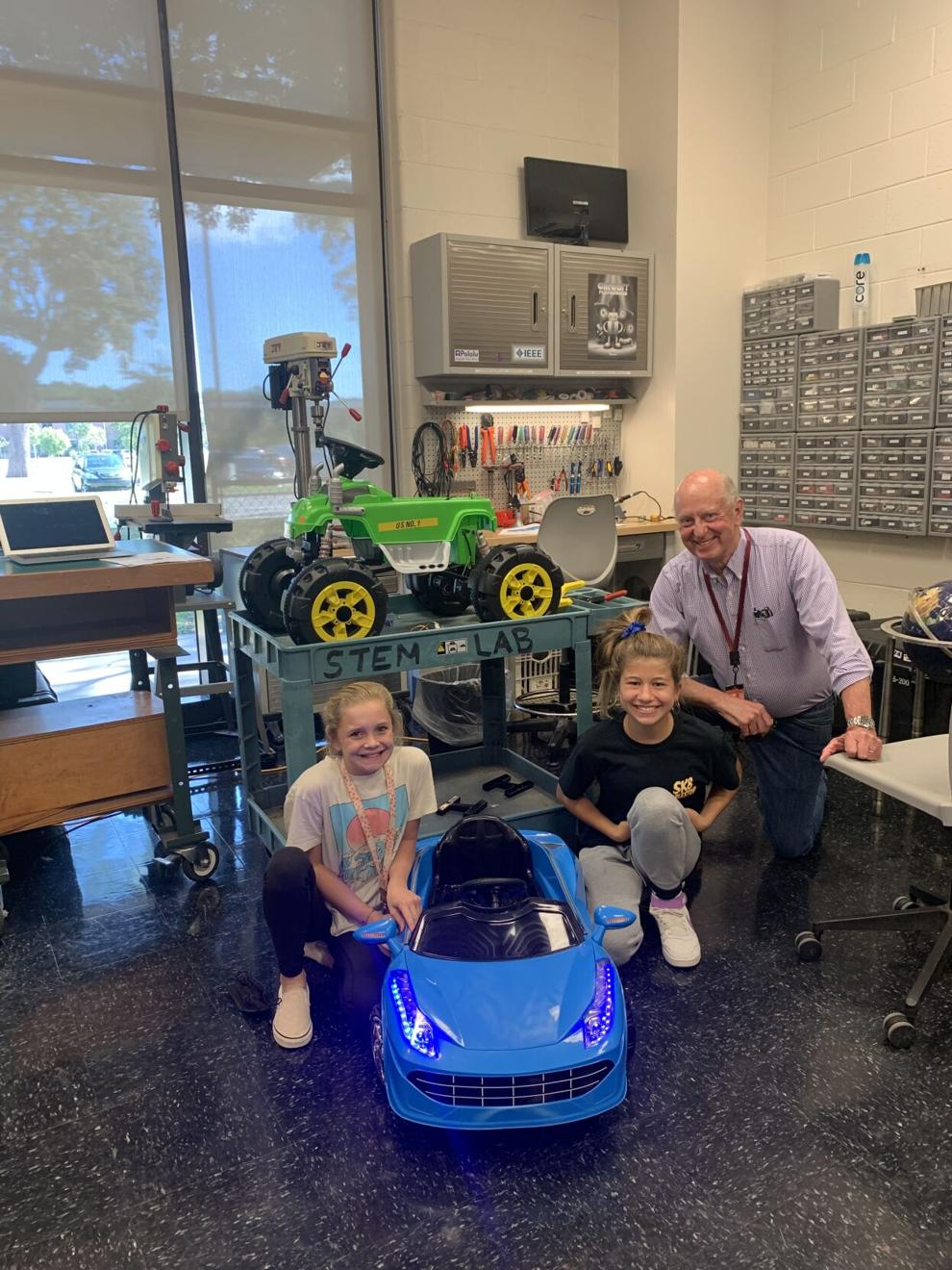 Some children with mobility disabilities will soon be getting a new ride. Students at Laing Middle School of Science and Technology are using their creativity and innovation to modify ride-on vehicles for children who cannot move independently.
Lia Lieberman and Megan Hall, seventh graders at Laing Middle School, have taken a special interest in the Go Baby Go program.
"STEM is already something that we really like to do, so we might as well do it for a good cause," said Lieberman. "We've learned how happy you can make people by doing something you love."
Go Baby Go is a national program that provides modified cars for children with disabilities. These vehicles allow children to move independently and explore the world around them, which is crucial for their development. Typically, the vehicles are designed for ages four and younger.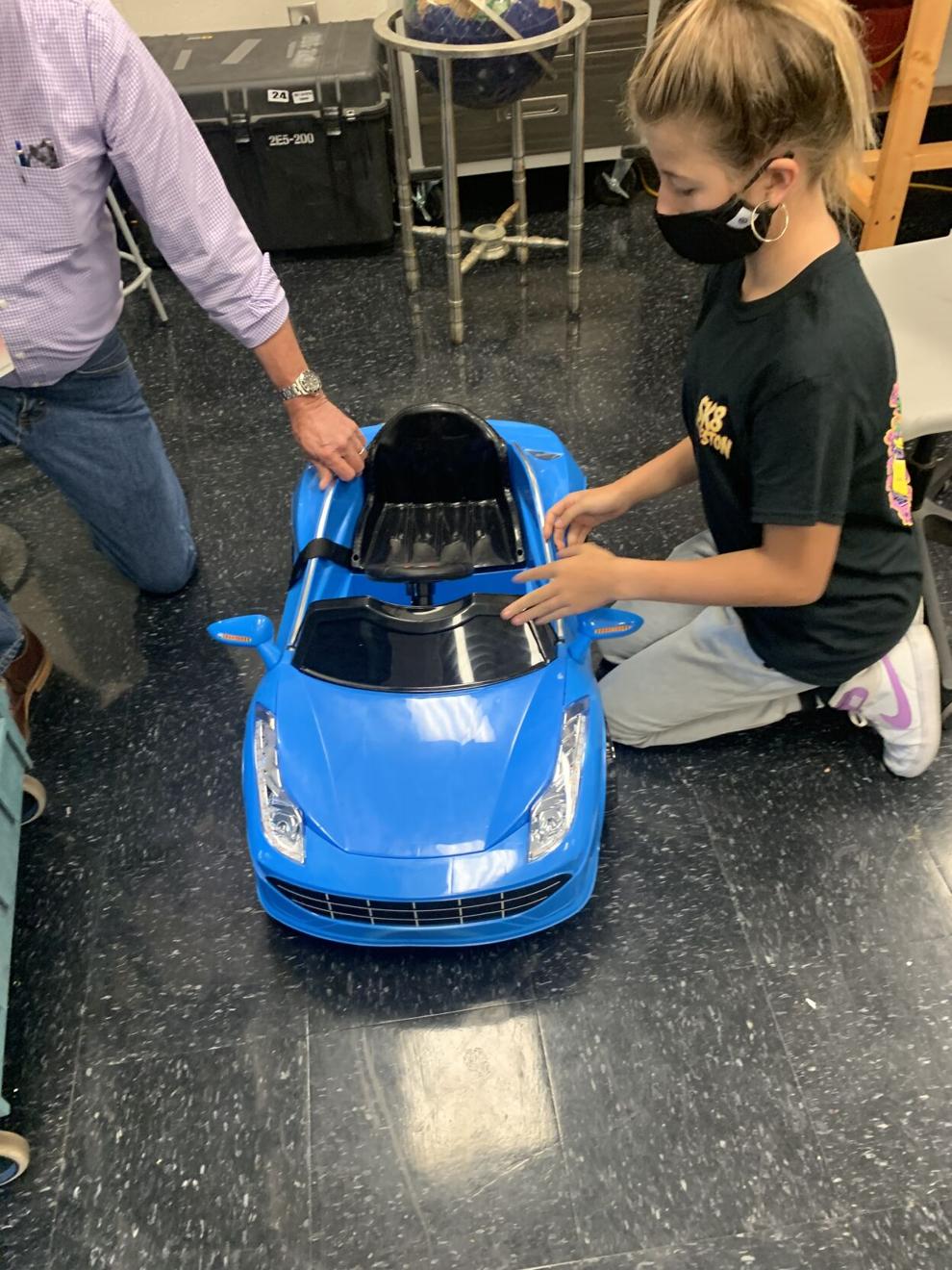 Lieberman and Hall went door to door asking for money for the program. Hall said she's outgoing and enjoyed talking with people about Go Baby Go. They raised $1,000 in a week.
"One-thousand was a real surprise," said Mel Goodwin, a STEM coach at Laing and the Go Baby Go chapter advisor.
The program's goal is to raise $5,000 more. The money goes towards purchasing more vehicles and tools for the modifications. Goodwin is hoping to create an ongoing partnership with a corporate donor to continue funding the program.
The students modify the cars depending on the child's needs. "These kids can't move on their own so we want to get them moving around and that requires something that they can activate themselves like a big push button or a joystick," said Goodwin.
The typical modification is rewiring the foot pedal connection to a large push button on the steering wheel so the child can easily operate the vehicle. They recently modified a stand up vehicle that stops when the child sits down, which encourages the child to continue standing.
They also add a kill switch to the vehicles so an adult can shut it off when needed.
Goodwin said so far no two vehicles are alike, so the students have a new challenge each time they start a new project.
Laing became a Go Baby Go chapter in 2018 and partnered with the Department of Rehabilitation Sciences at the Medical University of South Carolina. The group has donated 12 vehicles so far.
Goodwin said the demand for children's modified vehicles is high. Whenever the organization announces a vehicle is available, it's usually gone within 24 hours.
This year's goal is to modify and donate 24 vehicles. The group is hoping to host a build day over a weekend this fall where children can be fit for the vehicles and more students can get involved in working on the cars.
To make an online donation via PayPal, visit www.paypal.com/donate/?hosted_button_id=NVYADC69Q38M4&source=qr. Contact Mel Goodwin at mgoodwin8@bellsouth.net for more information.