For an 11-year-old boy, a summer spent at grandma's house on Dewees Island with no electronics and nothing to do turned into an island adventure saving loggerhead sea turtles with new friends.
"The Islanders" invites middle grade readers to dive into a world of nature and discover there's plenty to explore even in their own backyard.
Mary Alice Monroe, a New York Times bestselling author of more than 20 books, used her expertise of the Lowcountry habitat to co-write the book with debut author and longtime friend Angela May.
The book represents several firsts for Monroe as she has never written a middle grade novel or coauthored a book before. Writing for a young audience happened to be a desire for both Monroe and May, who has worked alongside Monroe for over 10 years as her public relations manager.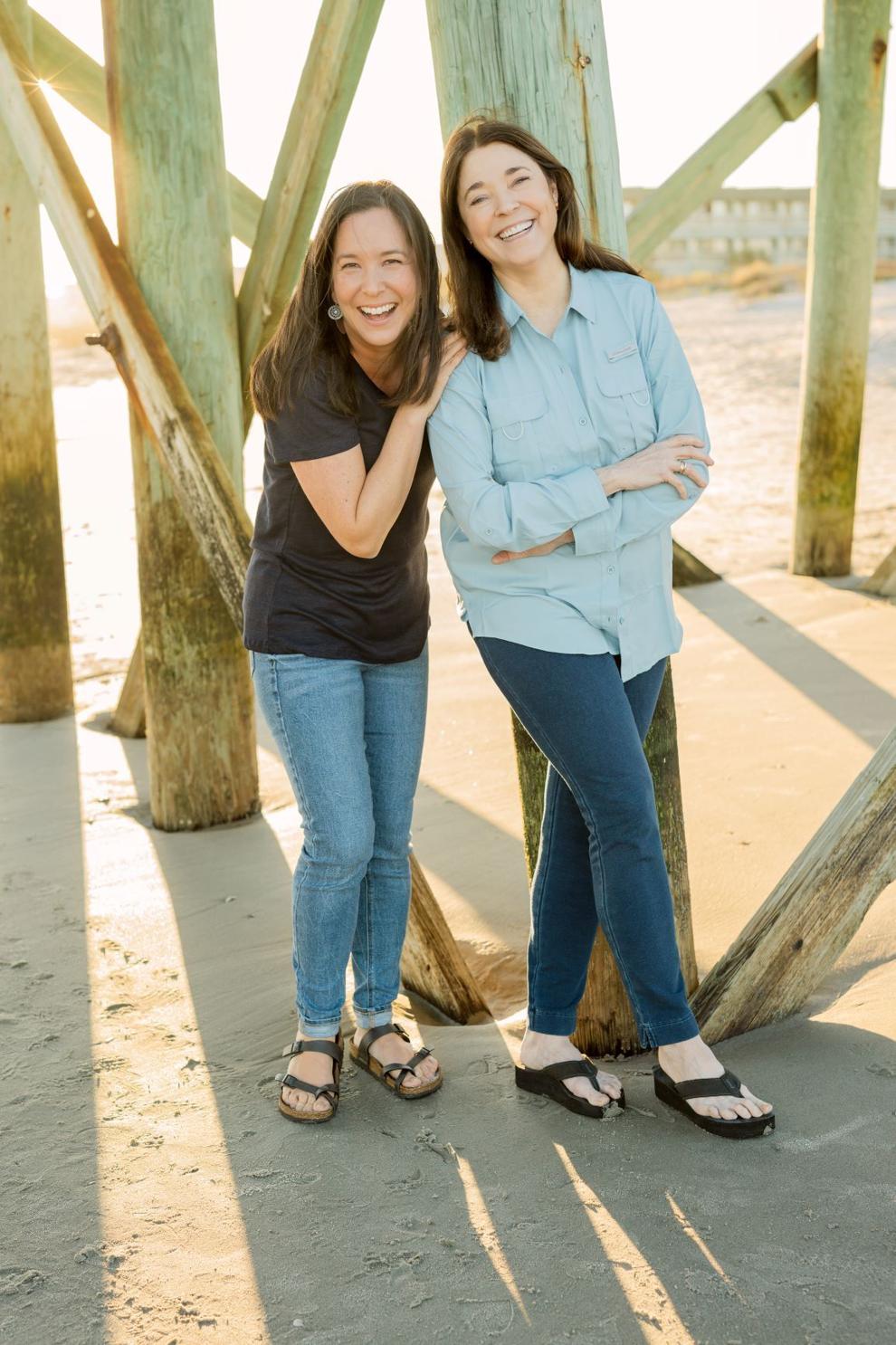 "That's the serendipity. Even though we work together, we didn't know that it was a secret dream of ours to write for this audience," Monroe said. "When we came together, it flowed very well."
"The Islanders" will be released on June 15, but Mount Pleasant locals can get early access to the book at a drive-thru book-signing event at the Wando Mount Pleasant Library on June 12. Attendees can preregister for a time slot at the Charleston County Public Library's website.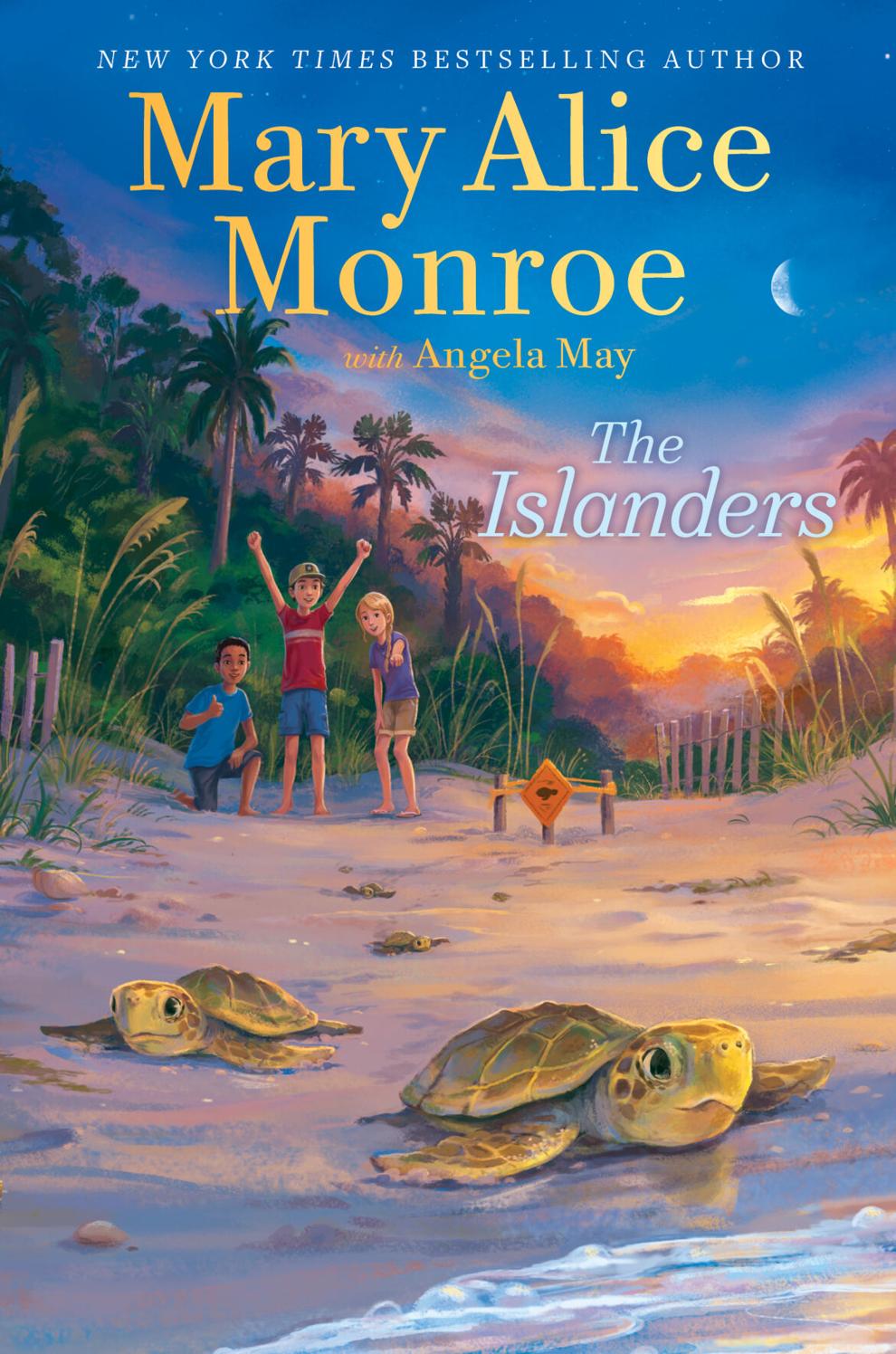 The drive-thru event is one of several local opportunities to meet Monroe and May. The authors will be at Barnes and Noble in Mount Pleasant on June 18, Wonder Works Toys on June 19 and Wild Dunes Resort in Isle of Palms on June 27.
Taking time to experience nature is a key takeaway of the book. Monroe encourages readers to unplug and explore the surrounding environment with a curious mind. The book provides a blueprint for documenting the natural world and researching species' names.
May, who grew up in the Lowcountry, considers it important for her own children to be able to identify plant and animal species because she didn't make a conscious effort to do so until adulthood.
"The Islanders" teaches young readers factual information about the Lowcountry and the environment without losing the mystery of a fictitious story.
"There's something magical that happens when you can learn about nonfiction things through the magic of fiction," said May.
Even in a book geared towards ages 8 to 12, the authors don't shy away from discussing serious topics. One character navigates his grandmother's depression and another takes on the role as "man of the house" while another character's father is in prison.
Monroe found it important to discuss topics that may be relatable to middle grade readers, while sensitively using language to make it age appropriate.
In addition, the authors wanted the book to be relatable to all children across gender, racial and economic barriers. "We really wanted to have diversity so that all kids would feel included," said Monroe.
One priority for both Monroe and May is to make sure children have access to the book.
Buxton Books is hosting "The Islanders" book drive for several Title One Charleston County schools, including Haut Gap Middle School in Johns Island, Hursey Montessori School in North Charleston and Simmons Pinckney Middle School in Charleston.
Through June 20, an individual book or a complete classroom set can be donated through Buxton Books. The books will be delivered to classrooms in time for school to start in the fall.
May emphasized that the book is for all readers, even those who are older than 12-years-old. "It's just wonderful to work on a book that truly is for everybody and I'm excited to see what all the kids say."
Monroe hopes young readers will remain curious about the world around them and in turn become "islanders."
For more information about the book drive benefitting CCSD schools, reach out to Buxton Books at (843) 723-1670 or hello@buxtonbooks.com. Visit Mary Alice Monroe's website at www.maryalicemonroe.com or Facebook page to stay updated on local book signing events.