For the past five years, stray cats in the area have been receiving care and food from Feral Cat Helpers (FCH). Paula Genovese, founder and director, says that it was all thanks to her being placed in the right place at the right time.
Genovese is a local real estate agent who relocated to Mount Pleasant from New York in 1997. She fell in love with the Charleston area after a trip up the East Coast following her sister's wedding in Atlanta in '96. A short six months later she moved her entire life to the Lowcountry and her mother and sister followed two years later.
In 2010, Genovese took a trip to Beaufort for a weekend getaway to celebrate her birthday. As she waited for her friends to arrive, she saw a woman ride her bike up to where a group of cats had been waiting and hanging out. She watched the woman feed the cats food and water into their dishes. She was immediately interested in the woman's actions.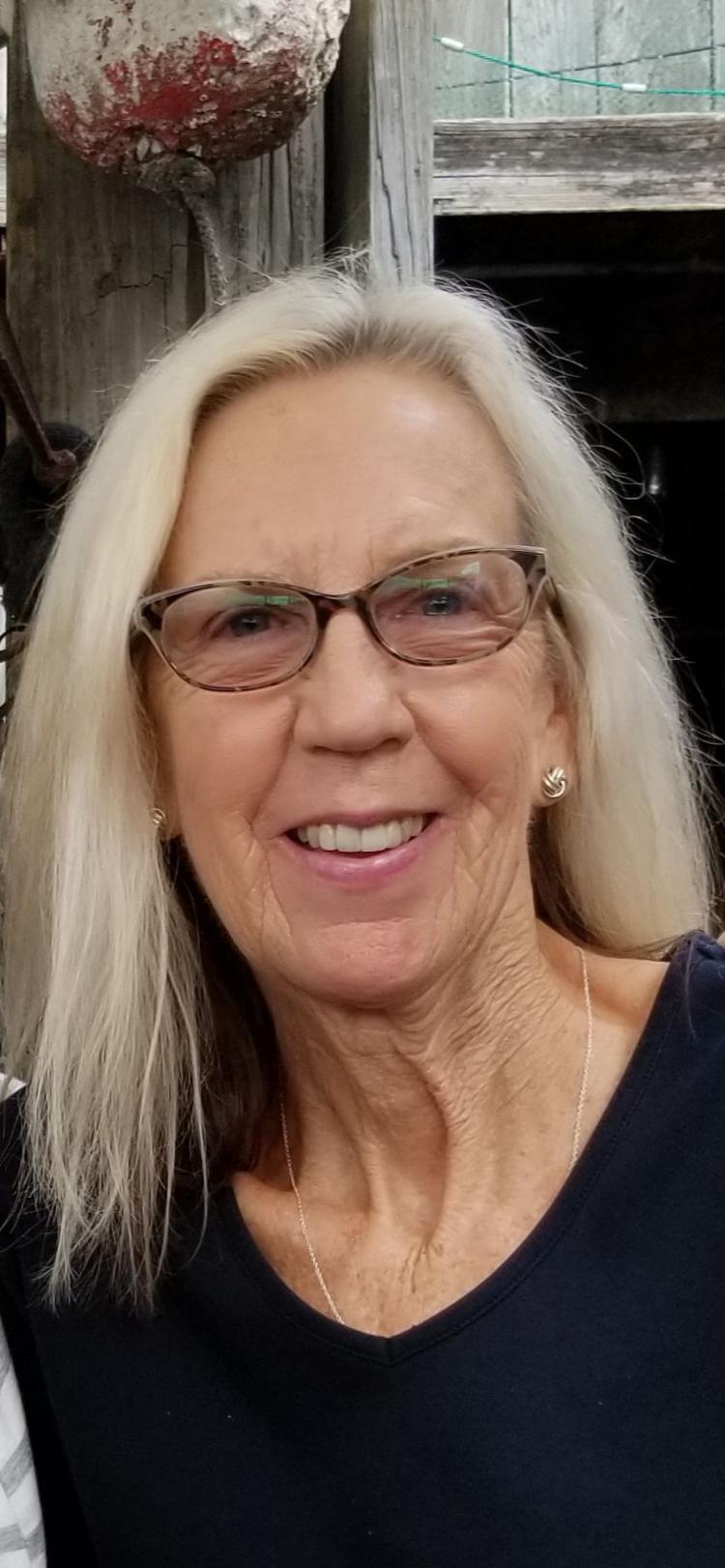 Genovese went over and started talking to the woman who said that she fed the cats every single day and had gotten them all spayed and neutered. Genovese thought this was an incredible idea.
As soon as she returned home from her trip, she started researching and got in contact with a local organization called the Feline Freedom Coalition. From 2012-14 Genovese volunteered with the group and learned how to trap cats for care. She praised the organization that no longer maintains feral cats in the Charleston area for all they taught her over those years.
During that time, Genovese also started feeding the cats and kittens behind a store in Mount Pleasant near her home. Just as she was going to start trapping them to begin the Trap-Neuter-Return (TNR) process for the cat colony, she observed another woman that was bringing the cats food. The two began talking and Genovese explained she wanted to start an organization to help feral cats.
She explained that it is a very time consuming and demanding task to care for all of the feral cat colonies in the area. The woman came on board with Genovese and still volunteers to feed and foster kittens when she can.
Thanks to inspiration from the woman in Beaufort, Genovese began FCH to serve feral cats in the East Cooper area. The organization started with two feeders and two colonies and grew from there.
"My whole goal is to get all of them neutered, get them all their vaccines, get them healthy and just cared for on a daily basis," she shared. "I have probably about eight colony feeders and they all have a colony or two that they feed every morning. I have feeding stations set up at local businesses."
FCH operates as a nonprofit and transports cats to either Charleston Animal Society (CAS) or Pet Helpers for their TNR programs. Due to COVID-19, CAS has stopped this service since early March, but FCH is hopeful these will resume in the coming months.
Genovese is the only person that does the trapping, or catching of cats, for the organization. As of last week, she has decided to resume only trapping cats within 5-10 miles of the East Cooper area, rather than traveling downtown or to other nearby areas until she can recruit more individuals trapping experience to train to help her.
Genovese said throughout the past five years, she feels as though FCH has made a significant difference on the issue of feral cats in the Mount Pleasant and East Cooper areas by getting them spayed and vaccinated.
"They are God's creatures and they are a protected class of animals; they are not wild," Genovese said. "Once they are neutered and vaccinated, they are free roaming community cats."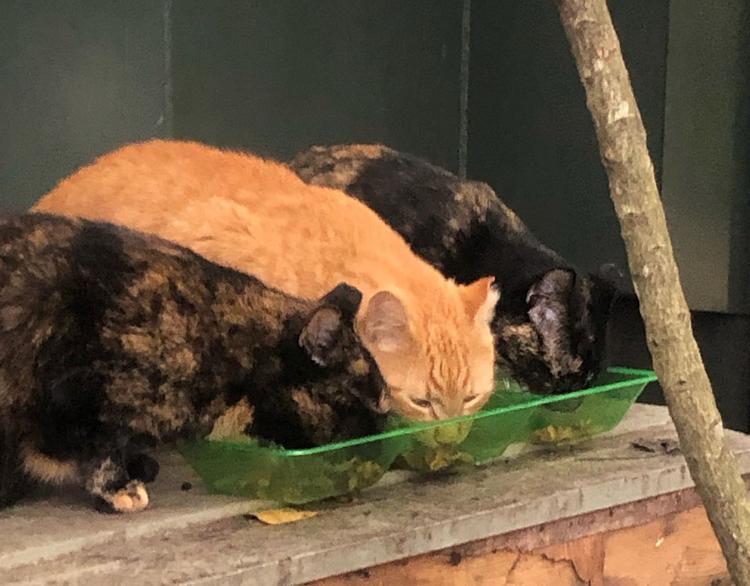 Each day FCH feeds the colonies and the volunteer feeders report back to Genovese if there are any new cats or injured cats. They also check the cats and kittens for tipped ears which mark that a cat has been vaccinated, micro-chipped and spayed/neutered. This tipped ear marks them as free roaming community cats, protected by law in Charleston County.
All FCH cats go through the TNR program and are returned to within 300 feet from where they were trapped and then cared for on a daily basis.
Last week, Genovese had seven kittens at her home one day and the next day she only had three. She keeps new feral kittens in a habitat set up in a heat and air conditioned area in her garage with where they stay until they get their vaccines, flea baths and dewormers. Then, the kittens can go either inside her home or to a foster home.
"If people see kittens, ideally I need to get them by the time they're six weeks old because that's the best time to socialize them," she said.
She encourages people to feed stray kittens so they gain trust and come to an area that would make it easy for FCH to trap them and to check to see if their ears are tipped.
She explained that when she gets a feral kitten, she conducts assessments to see if they are ready to go to a foster family and sometimes determines that they need more time with her before being placed into someone else's home.
Since 2015, FCH has helped over 200 felines find their forever homes. In a typical year Genovese said the organization puts 75-100 cats through the TRN process.
The only time she doesn't take cats back to their original trapping place would be if they needed to be placed in a safer new place. Several weeks ago FCH helped rescue some kittens and cats in a dangerous high traffic and flooding prone area downtown. Genovese plans to take them to a farm that takes feral and stray cats when they finish the TNR process.
She estimates she raises about $5,000 a year for the organization and hopes that this number will grow. A large portion of which comes from her real estate clients. Genovese notifies all clients during a sale that part of her commission on the homes will go towards FCH.
In the organizations early years, Genovese started fundraising efforts with bake sales and gift wrapping at Towne Centre during the holidays. Next, she came up with the idea to sell calendars. Twelve participants would pay a fee and submit their cat's photo and story about how it became their pet. Genovese said she sells about 200 calendars each January and allows students from local schools to vote for their favorite cat to go on the calendar cover.
Local businesses also support FCH through fundraising efforts of their own. Zinnia Gifts and Jewelry in Belle Hall Shopping Center is currently handmade cloth masks in different designs for $6 and $9 and 100% of proceeds go to FCH. Genovese said they've already sold over 100 masks.
Another way donations benefit FCH is Genovese uses monetary donations to buy new crates for cats to stay in and special traps. Genovese explained the crates are special kitten condos with three levels and shelves for the cats to climb on. She purchases special feral cat traps from Tru Catch Traps. FCH has a full list of the items they need, such as crates and traps on their Amazon wish list found on their website.
FCH is a partner with PetSmart Charities and is an adoption partner at the PetSmart in Belle Hall Shopping Center in Mount Pleasant. Genovese takes kittens and cats there on the weekend and adopts out approximately 100-150 cats a year, or 10-12 per month. She uses social media to promote when they will be at the store for adoption. FCH gives a certificate with all adopted cats for a free wellness visit at Banfield Pet Hospital, inside the PetSmart. FCH charges $125 for adoptions, which includes vaccinations, neutering, microchip and SNAP testing for infections.
In addition to trapping and transporting, a large portion of volunteers at FCH foster kittens and cats.
Genovese praised the number of individuals that have taken in foster pets while they have been working from home throughout the COVID-19 pandemic. She said that FCH has seen a spike in the number of families that are willing to take in cats or kittens while they were quarantined.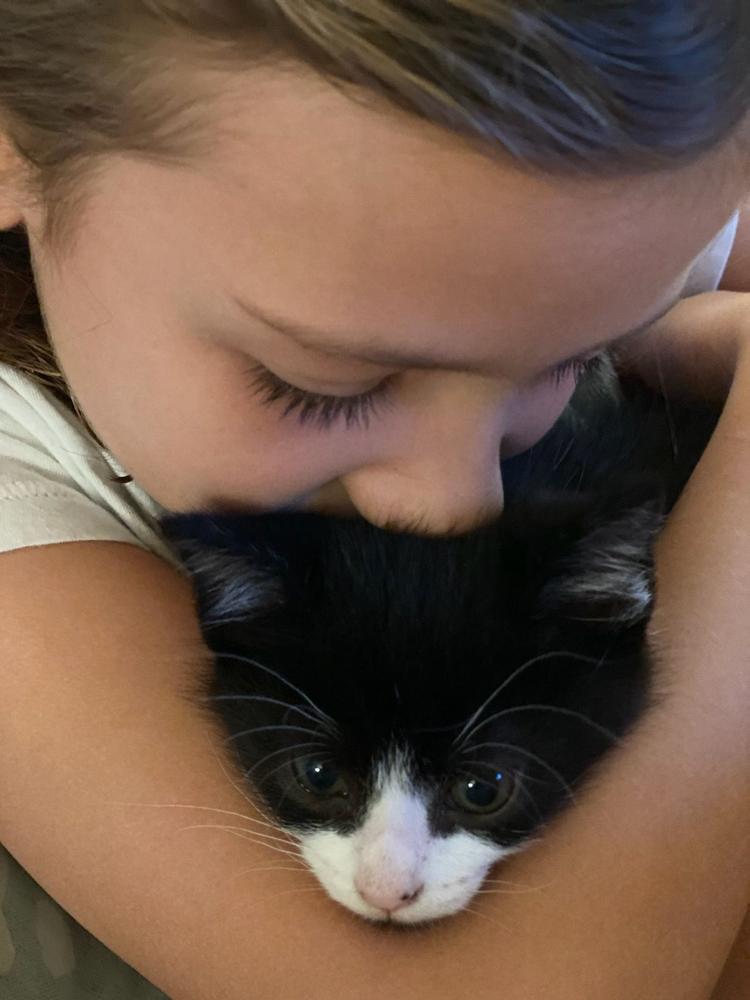 If you would like to find out more about fostering kittens or notify Genovese about a colony of cats in the East Cooper area she can be reached at FeralCatHelpers@gmail.com or 843-597-9639.
To celebrate FCH's five year anniversary, Genovese plans to open a spay neuter clinic in Mount Pleasant for feral and stray cats and provide free spay and neutering for people who can't afford it. The clinic will also provide medical attention to feral and stray cats. Currently she has a lease in hand and is looking forward to announcing the location and opening date in the coming months.
"That is what I hope to be celebrating for my fifth anniversary" she said. "There is really no place like it!"
Genovese said she has so many fond memories over the years. From building relationships with particular colony cats to rescuing nine cats from a cat hoarder in Huger that kept the cats in individual 12 X 30 inch carriers for over a year, Genovese feels as though she has truly made an impact.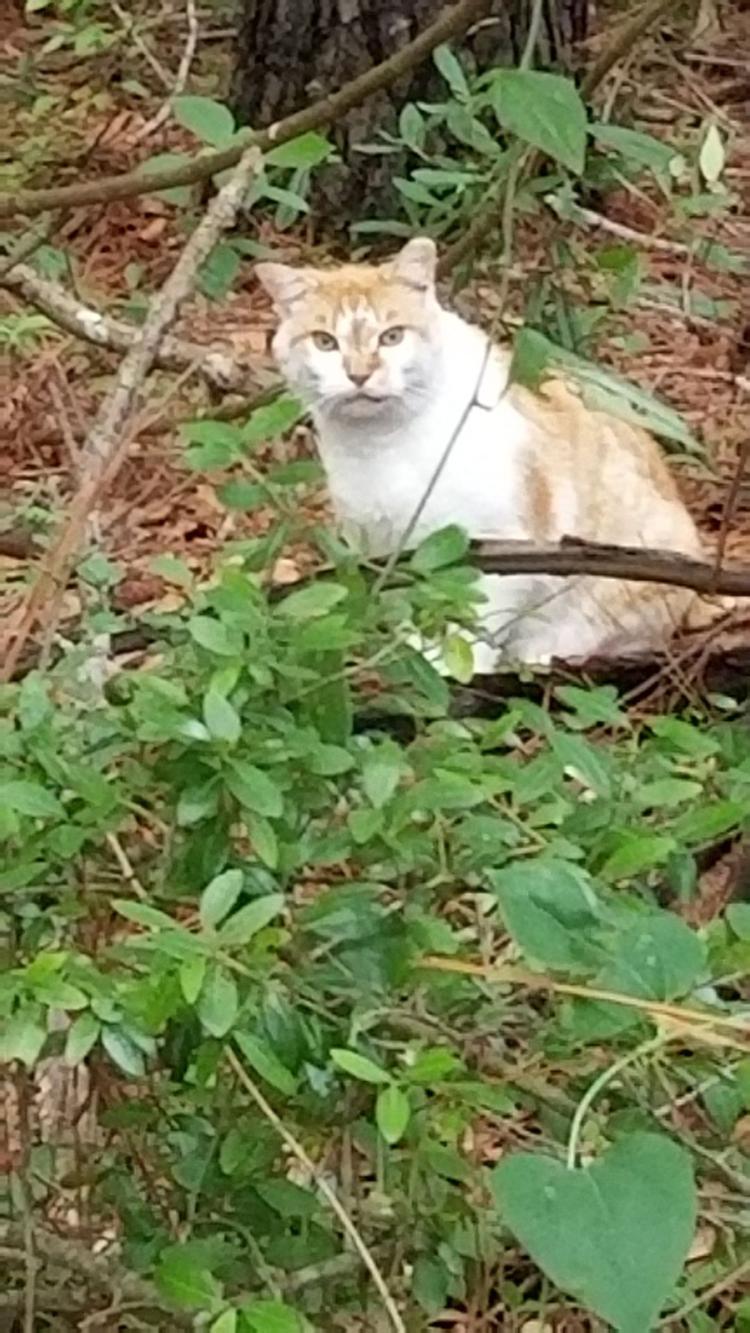 "People say all the time, 'Gosh, it's wonderful what you do for the cats' and I say, 'It's wonderful that I'm able to do it and I'm able to make a difference in that cat's life," she said.
Every night she goes to the Walmart at Oakland Plantation to feed a colony of cats. Six months ago, a cat she's named Wally would barely approach her and now he comes right up and greets her each visit.
"When I leave there after giving him his can of food and I look in the mirror and I think does anyone even know how good that feels to have just done that for that cat? I can't tell you how good it feels," she said. "It's amazing that somehow I was put in the right place in Beaufort to see that woman at that particular time and then it went from there. I feel like I was chosen."