A local doctor decided to let faith lead her life and she now operates a successful free clinic that started as an idea in 2009. 
Dr. Reshma Khan grew up in India, where in grades 10 and 11 she started to go into medicine to make her mom happy. Over the years of studying medicine she quickly realized that she actually wanted to pursue a career in medicine, an obstetrician-gynecologist (OB-GYN) to be exact.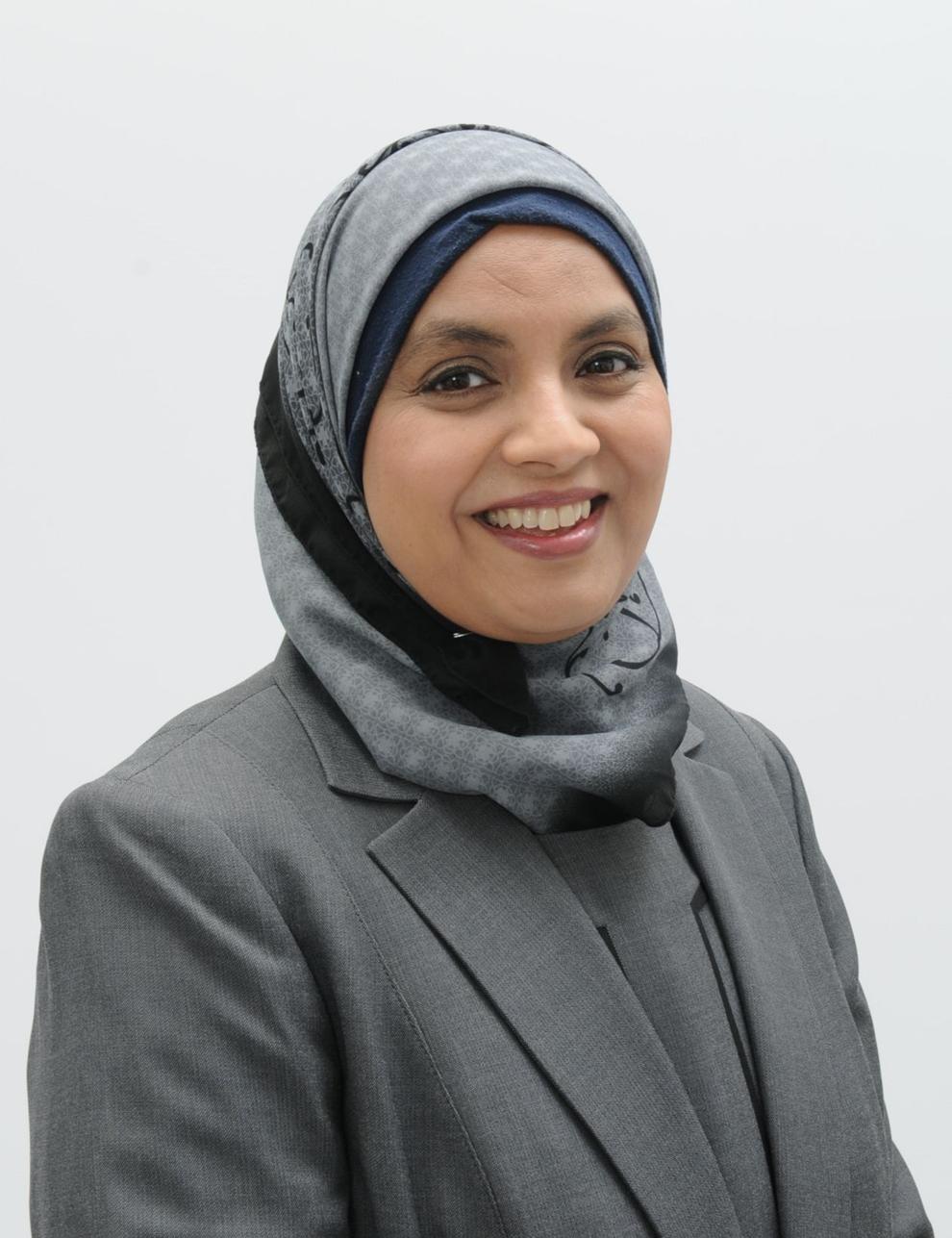 "That was the only thing I wanted to do in all the different fields of medicine. I think I found it very satisfying caring for women and also delivering babies. So that's when I decided okay it has to be OB-GYN," Khan said.
Khan came to the United States in October 1998 to visit her brother. She met her husband on that trip. Three months later, she married Dr. Ahsan Khan and they have been happily married for nearly 20 years.
She completed her medical residency in OB-GYN at Saint Elizabeth Hospital in Ohio during 2003. They then lived in Indiana for a few years until moving to Maryland after her medical residency program. While her husband finished his residency at Baltimore University, she worked as a private physician. After several years of working and raising their children, her husband was offered a job in Charleston, at the Ralph H. Johnson VA Medical Center in nuclear medicine. 
"The thing that was bothering me a lot at that time was I, myself, was not a very spiritual person," Khan said. "I was practicing religion to the best I could like praying, fasting and doing all of that. It wasn't a lot of connection and spirituality in it."
Khan explained she felt like her religious responsibility was fulfilled in Maryland when she sent her oldest son to Sunday school. When they moved to South Carolina that wasn't an option. Khan said there was nothing available for her to send her son to learn Islam and she felt like this was her responsibility to make sure he understood the religion and follow it with his heart if he wished. She then realized that she needed to learn in order to teach him. Khan said she started reading the Quran, breaking it down into small lessons to teach him the Islam faith.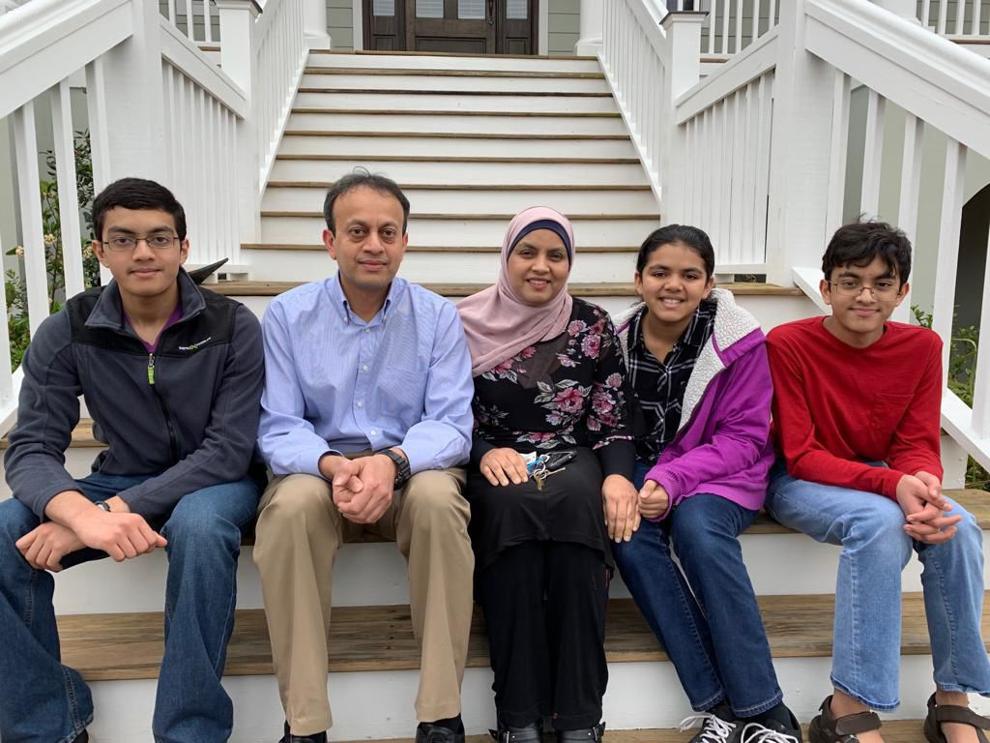 When they moved to South Carolina, they had three children under the age of five. Khan explained that she also had to leave a full-blown medical practice in Maryland for the uncertainty of a job, which was scary. She said her husband told her whatever decision she made they would make things work. Khan decided family would come first and decided to move with her husband to Charleston and concentrate on the kids. Soon after moving, Khan was offered a part-time gynecologist practice position at the VA. 
"Initially it didn't appeal to me a lot because it was a part-time job where as I was coming from a full-time OB-GYN practice. The other thing was they didn't have any OB, no deliveries. So that meant I had to literally give up half of my training," Khan said. "It wasn't a built up program; they were building it up."
Khan explained that giving up OB would be very hard in her interview at the VA. She decided to take the job thinking she'd go back to a regular OB-GYN practice one day.
"Working in VA showed me life very closely, and at the same time as my sessions with my son were going through, so the spiritual journey was also building up within me," Khan said.
After thinking she'd only work one year there, she ended up staying for almost eight years. Khan describes her experience at the VA as amazing and that she felt blessed to be a part of these individuals' journeys. She said she never experienced the same feeling like she got helping the clientele at the VA. 
"I loved that. I felt that these are my people. This is why God gave me this knowledge so I can serve these people," she said. "That part was very, very satisfying, and it felt to me like home there."
Khan said that her spiritual journey and time working there made her fall in love with God. Suddenly she felt called to give more to people that needed her services and wondered why did God send her here. She started approaching free clinics in Charleston, but many weren't ready to add a specialty such as OB-GYN.  After three years without success, she finally thought about opening a clinic on her own. 
Khan said that no one wanted to financially support her in opening a clinic at that time. Finally at an The Islamic Circle of North America Relief USA (ICNA Relief USA) conference, she saw a sign that said 'we help start free clinics.' She approached them and they understood what her goals were but for the next 10 months she had to work with them to show how she planned to start a successful free clinic.
During her final interview with Maqsood Ahmad, the Chief Executive Officer of ICNA Relief USA, Khan explained that her driving force to open the clinic was to please God and benefit others with the gifts he gave her. She also told Ahmad that she had no finances or donations to run the clinic yet and that she was still the only person collaborating to start the clinic. Khan said she was mentally preparing for him to decline her request for the clinic.
"His answer was just so amazing and it gave me so much strength," she said. "He told me Reshma, I have done a lot of interviews and I have been in this social service for many years and met a lot of people. What you need to start the free clinic is within you- you don't have to look outside. He said don't worry about the finances. If you keep your driving force the same as you told me, you will have no regrets."
Several weeks prior to the clinic opening, Khan traveled on a pilgrimage to Mecca for the Hajj. She remembers standing with millions of people, yet she felt like she was the only person there and she asked God to put a blessing on her clinic and to create a place that could serve as a portal of goodness. She asked that the clinic offer blessings of food and healthcare to whoever needed it. Khan explained the whole thing started with this prayer. 
On Jan. 7, 2012, all of Khan's dreams came true when the Shifa Clinic opened. Now in their eighth year of service they have seven staff members, of which three are part-time and over 50 volunteers. The provide a variety of advanced services, including OB-GYN, prenatal care and delivery, family planning counseling, post-partum care, dermatology, breast health, vision exams, dental services, primary care, adult vaccinations, lab services, a dispensary for medications, a site for education and a hunger prevention program. In 2018 the clinic had 2,712 patient visits and served 10,791 individuals from their food pantry. The clinic is a non-profit, a tax exempt clinic and a member of the South Carolina Free Clinic Association.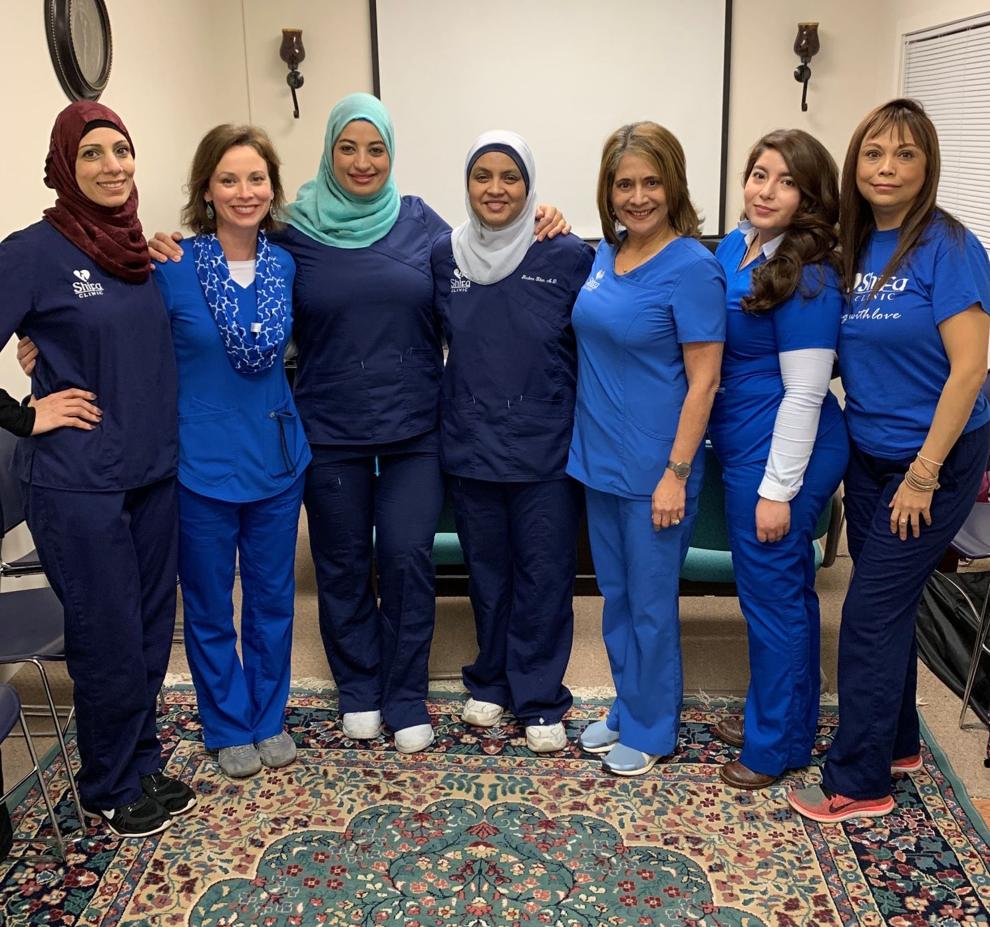 The Shifa Clinic is located in Mount Pleasant but serves the entire Lowcountry. Many of the services they provide cannot be obtained anywhere else in the state at no cost to the patients. Patients must meet the following criteria for free services: be between the ages 19-64, have no health insurance and have an income level that falls within 250 percent of the federal poverty level based on the number of people in the household. 
On Sunday, March 3 from 4-6 p.m. the Shifa Clinic will hold their seventh annual banquet dinner called Restoring Hope, Transforming Lives. The clinic relies heavily on monetary donations from this event each year. Dr. Altaf Hussain and Jennet Robinson Alterman will both speak at the event, located at the Marriott downtown Charleston. Mount Pleasant Police Chief Carl Ritchie will be the guest of honor at the banquet. There will be a silent auction and appetizers and babysitting is available. For more information, visit the ShifaClinics.com.
"I'm grateful to God almighty every day. I walk in and thank God for this opportunity to serve and do good," Khan said.