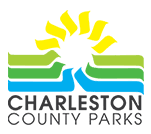 The Reckoning in the Park, Palmetto Islands County Park, is Sat., Mar. 20, from 1 to 5 p.m.
Come out to Palmetto Islands County Park to enjoy live music from local Grateful Dead cover band, The Reckoning.
Tickets are available for purchase per 10-by-10 square, not per person. Squares are limited to a maximum of four people. Guests must arrive together, as each vehicle must have a ticket for entry. Squares will be available on a first-come, first-served basis upon arrival.
Visitors are encouraged to bring their own tables and chairs to set up in their square and should be prepared to carry all items to their square from their parking spot.
Gates open at 1 p.m. Live music begins at 2 p.m. Food and beverages will be available for purchase. No outside food, alcohol, or coolers permitted. Dogs are welcome, but must be on a leash at all times.
Fee: $40. Suitable for all ages.
Counting on Nature, Palmetto Islands County Park on Saturdays, Mar. 6, 13, 20 and 27, from 3 to 5 p.m.
Join the ongoing effort to use citizen science platforms as a way to catalogue the life in our parks. Visitors will photograph and record what they can, then report those observations to applications to create inventories for future use. Visitors will learn directly from experienced naturalists about nature and how to use citizen science to contribute to conservation.
Fee: $9. Ages: 8 and up
A note on safety: Charleston County Parks requires guests to wear masks when interacting with staff and volunteers. Masks are required at events unless eating or drinking, or engaging in strenuous exercise or physical activity. Capacity for each program or event is limited and subject to cancellation. Extra safety measures will be in place specific to each event and program.