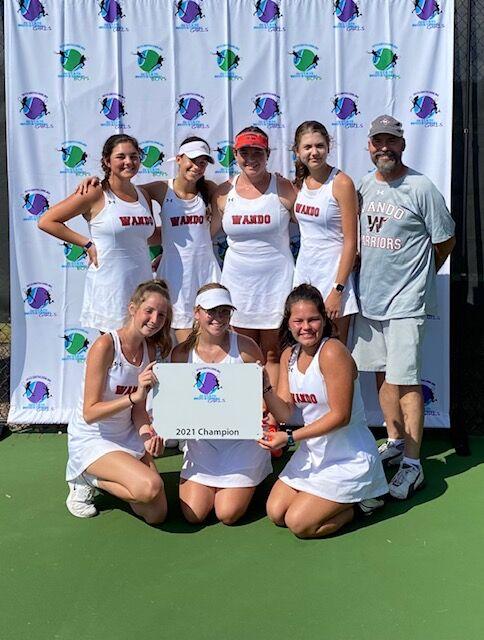 Wando High School girls JV tennis won its second United States Tennis Association South Carolina Junior Varsity State Invitational by defeating Bishop England at the Lexington County Tennis Complex.
Bishop England started with an early lead in the matches, but a key turning point came at second doubles when Hailey Levins and Finley Braun of Wando were down 6-9 in a third-set tiebreaker.
"I'm so thrilled with the grit and determination all the Wando girls demonstrated on the courts, but Hailey and Finley were amazing, ripping off five straight points to take that third set 11-9," said Jim Lillibridge, the head coach of the Wando JV girls tennis team.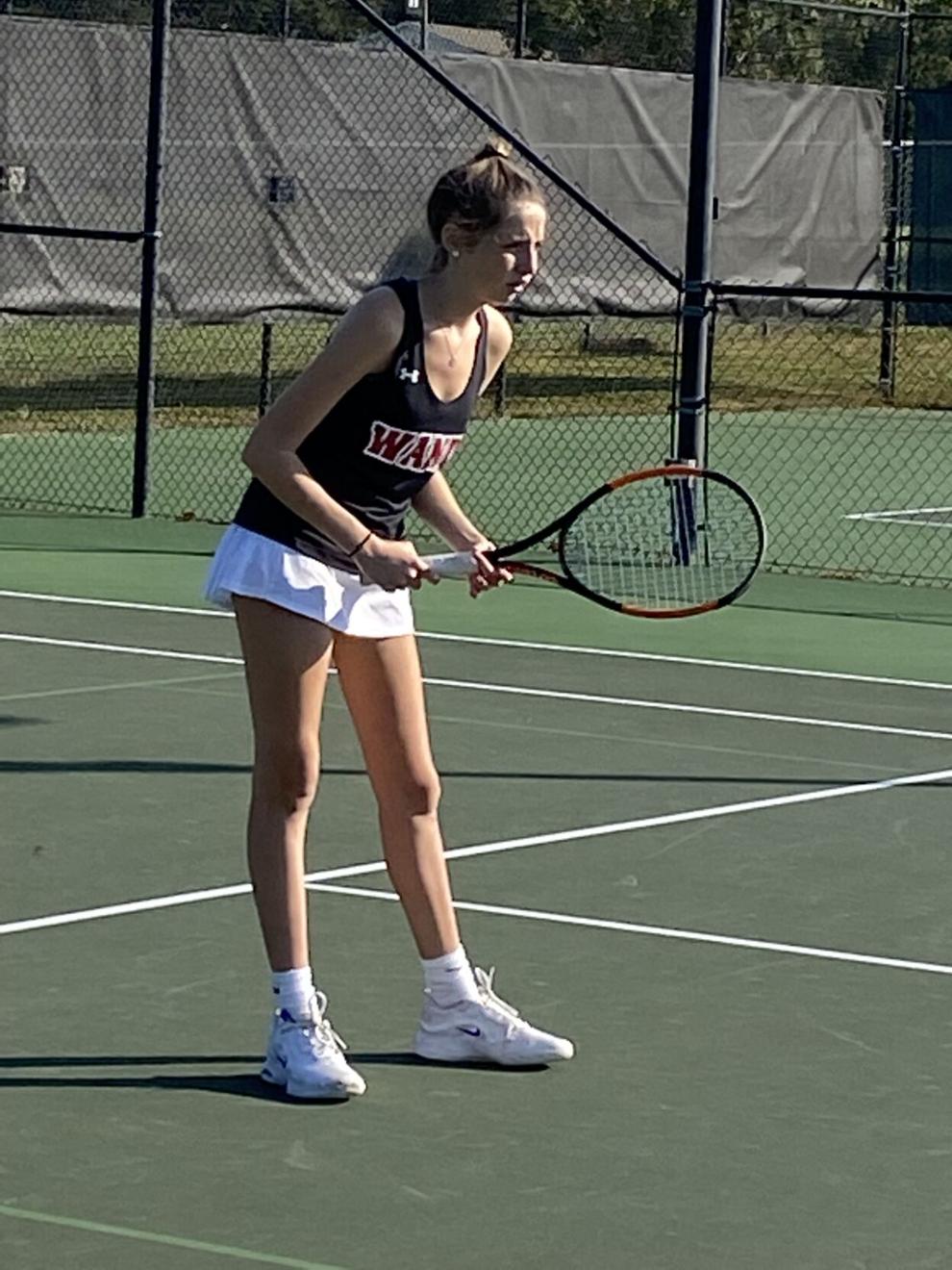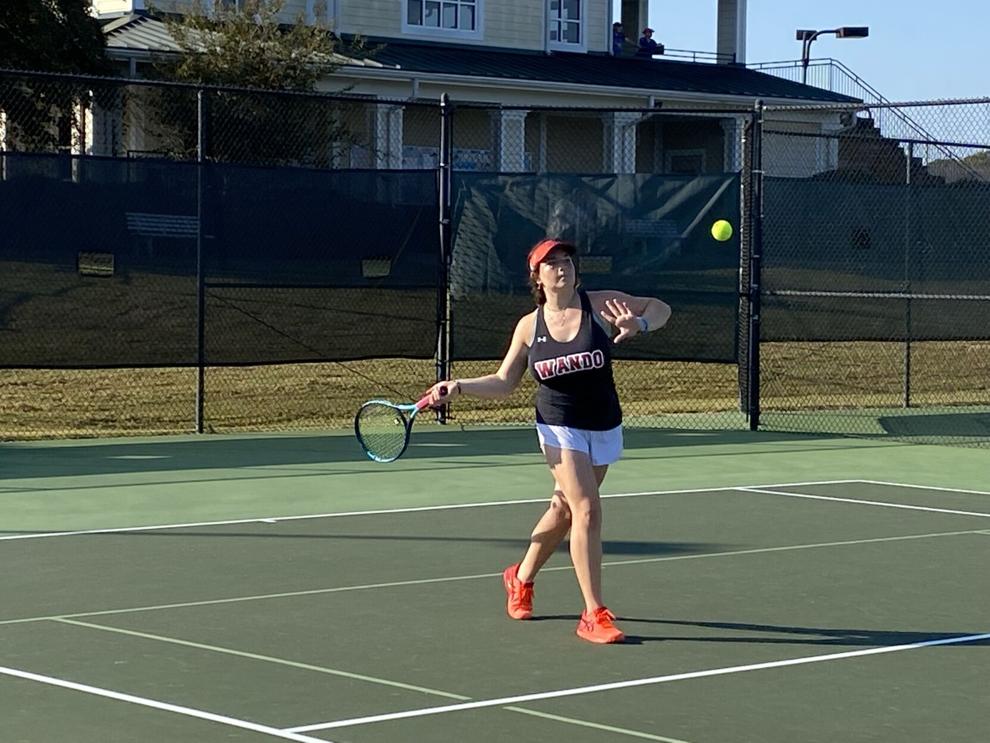 That win at second doubles tied the match score at 3-3 and set the stage for the first doubles team of Alex Evans and Lada Palygina of Wando to outlast Bishop England 8-5 and capture the state invitational with a 4-3 win.
In addition, Wando Warrior Haley Brahen won the Tournament Sportsmanship Award.
"USTA South Carolina works hard to meet the need for more tennis play opportunities for junior tennis players throughout the state," said PJ Fulmer, the tournament director and USTA SC manager. "This event is one of my favorites we do. On court, the matches are competitive and exciting. Off court, the teams are bonding and enjoying time with their teammates. This invitational gives junior varsity tennis players the opportunity to represent their school while playing against competition from around the state that traditionally they would not see during the season."