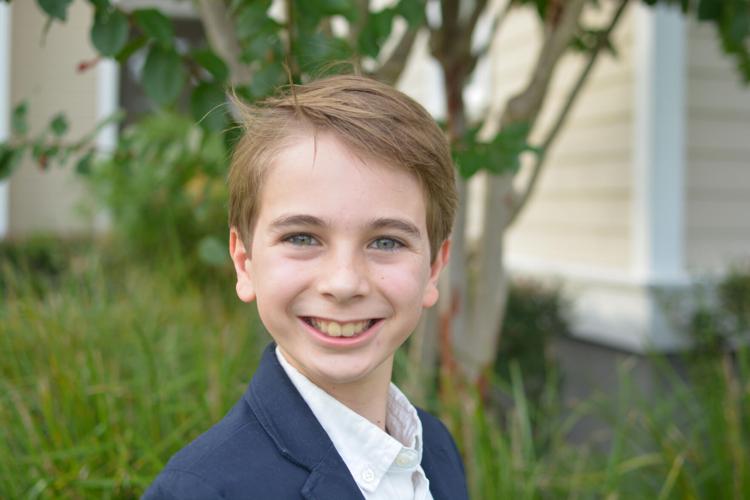 Nicholas Turco, a former student at Carolina Park Elementary School in Mount Pleasant has won the $1,000 Outstanding Elementary School Project award from the Lowell Milken Center (LMC) of Unsung Heroes. Turco now attends Charleston County School of the Arts.
Turco's research led to the creation of his documentary Discoveries for the Centuries, sharing the struggles and achievements of unsung hero Mary Anning. Anning defied sexism in the scientific community as a successful fossil collector and paleontologist who made several discoveries that changed paleontology forever.
From its base in Fort Scott, Kansas, LMC has awarded elementary, middle and high school students $13,000 in cash prizes in its 2019-20 Discovery Award competition. The international competition is designed to inspire students by prompting them to conduct primary and secondary research projects on unsung heroes from history whose accomplishments remain largely unknown to the public. 
The $13,000 in cash prizes can be used in any way students see fit. Due to COVID-19, students were notified about their winnings via video call.
Turco's project can be viewed online here. Also, part of the zoom call where Turco's found out he'd won the award can be viewed online here.
His teacher Mary Huffman commented on his perseverance and passion through the COVID pandemic to complete the project. 
LMC's Discovery Award provides U.S. and international students in grades 4 through 12 a unique opportunity to use their artistic talents to develop projects that showcase the power one person has to make positive change in the world. Projects can take the form of documentary/multimedia, performance or website and require robust research, an annotated bibliography and a process paper. The unsung heroes' stories must show potential for life beyond the development of the project, and an ability to inspire students and others to take sustainable actions that carry out the legacies of their subjects.
"Real heroes tower and guide," said LMC founder Lowell Milken. "But their stories need to be discovered and heard. And when we do, we have the opportunity to motivate new generations to aspire to values that are essential during the challenging times we face individually, as a nation and as a world community."
Submissions for the next competition season will open mid-2021. View all the winning project online at lowellmilkencenter.org/competitions/discovery-award/winners.