Without school in session and in-person visits, middle school band programs are having difficulty recruiting rising sixth graders. Given the minimal face-to-face recruitment and performance opportunities at elementary schools this spring, Cario Middle School's band director, Jeff Scott said that they are having to come up with innovative ways to get the message out to garner the interest of fifth graders.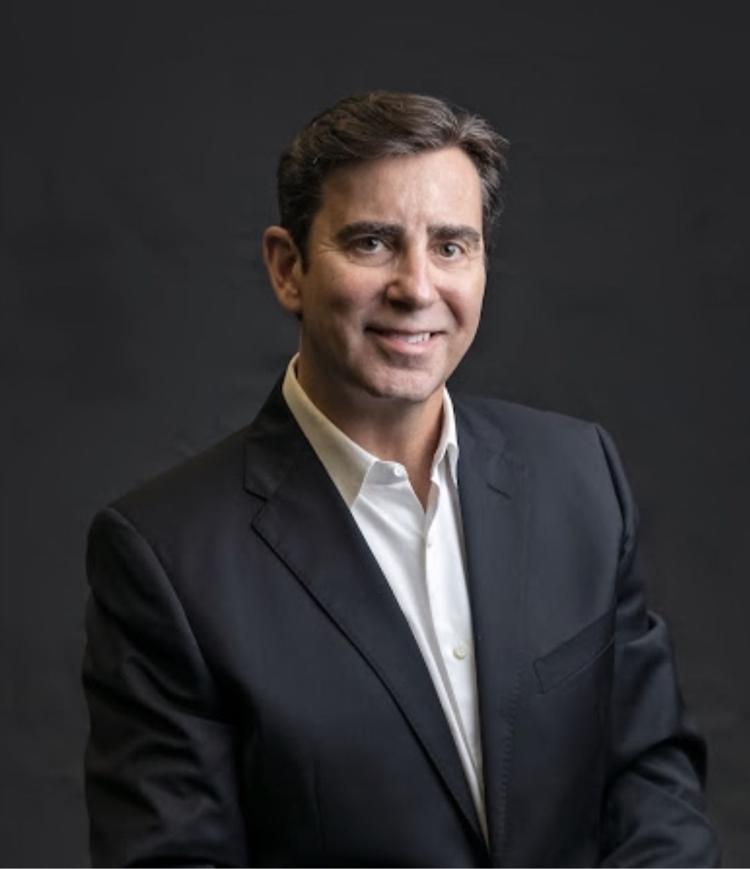 Scott leads one of the largest middle school band programs that feeds into the Bands of Wando and has served as director at Cario for the past 20 years.
Over that time period, Cario band has placed more students in South Carolina All-State band than any other middle school band program in history. Also for all 20 of those years, the Cario Band has consecutively placed students in the All-State Band, won the state Outstanding Performance Award, scored Straight Superior (perfect score) at the state's Concert Performance Assessment (CPA) and received Straight Superior for every regional and national performance.
Cario's band program generally consists of 350-400 students each year, which is approximately 30-35% of the school's enrollment.
This spring, Scott has witnessed one of the strangest semesters in the program's history.
"We're very excited to get our kids back next school year because this year, the band really took a beating with COVID-19's timing," Scott shared. "School cancelled all field trips the day we were supposed to leave for All-State, which is the biggest reward a middle school student can get in band. They were packed and ready to go and everything got canceled at lunch and we had a 4 p.m. departure."
Scott said after that, the band was scheduled to go to State Festival, which he considers a rite of passage that Cario Band students have been fortunate to attend for the past 20 years. The band's four-day trip to Disney and trip to Carowinds this spring were also cancelled. Also, there are no finals or honors concerts for the band students to be honored for their high achievements. Scott explained the eighth grade students have done three years' worth of work that they won't be able to congratulate them for and the beginner students didn't get all of the motivational tips they were hoping they would receive this year. He said most teachers feel like the school year is unfinished.
Scott considers the band to be one big family. Instead of being a nine-week or year-long class, Cario's band meets daily throughout the entire school year, for all three years of middle school. He said this gives them a better chance to build relationships and make connections with one another.
"Band is different. Band kids are band kids for life and most of their friends are in band. Most of their good memories from school come from band. We're really missing them and they're really missing us," Scott said. "We're having Zoom meetings just to try to keep them motivated, positive and hear what they're doing and listen to them practice as best we can."
He said Zoom doesn't compare to the muster of the performing and practicing they normally get to do within the classroom. He's looking forward to when they can get back together and play.
Although their audition process has been impacted, high school band programs were able to complete recruitment and collect letter of intent forms from middle schools prior to the pandemic.
Middle school band directors are having to navigate a new way to catch the attention of fifth grade students and parents since all April visitations were cancelled.
"Normally our biggest recruiting is going and playing for them and me going and talking to them. That's a very personal thing. They get to know me, I get to know them and they get so comfortable about our class," Scott said.
Instead of going into the schools to speak with the students, band directors must find new ways to spread the word about their programs. Also, instead of placing interested students with instruments they're interested in playing this spring, the directors will have to work on placements in the fall.
Scott has two assistant directors who are also actively helping him promote the Cario band program to elementary students. Samantha Mumford is a former Cairo and Wando band member. Adam Vernon-Young is beginning his first year as an assistant director at Cario and he also serves as an assistant director of Bands at Laing Middle School.
Together, the directors have created PowerPoint presentations with links and information explaining their program for all elementary school principals to distribute. They have also pushed them out to church and community groups to share on social media.
From the presentation, the parents or student must complete a form in order for the Cario band directors to send them information about all the instruments offered and provide details about what to expect if they want to join band.
The directors have also been joining Zoom calls to introduce the band to the elementary schools in their zoning district, Charles Pinckney Elementary School and Carolina Park Elementary. Scott explained that band in middle schools are not as competitive as high school.
"We take kids who are trying to figure out who they are and what they can be and we turned them into state champions. We changed their lives by giving them the confidence, the skill and the work ethic to be able to succeed at everything," Scott said. "We're not trying to raise musicians. We're trying to raise three kids who are who are self-confident and successful."
Scott said they'll be robbing a year's worth of children the opportunity for them to find out exactly what they're made out of if they don't figure out a way to boost interest in their program to incoming sixth grade students.
"The lack of exposure to those kids makes it difficult for us to get the message out about what we really do," he said.
Scott said parents commonly have misconceptions that students have to already know how to play an instrument before joining band, assume there is a lot of outside of school practice time and that there is a lot of travel and costs associated with being in the band. He explained since band meets every day for 45 minutes a day the commitment to being in band is minimal.
Scott grew up in a small, rural, Appalachian town. He said that the eighth graders that leave Cario's band program play better than he did after his first year of college. Scott realized he had not been given as many opportunities to succeed and find out what he was capable of until he was older. He said this is why exposing kids to the right things and presenting opportunities is essential for students to understand their self-esteem.
"The kids who come out of our program can handle anything that is thrown at them. They can stand up in front of 1,000 people and play by themselves. Most people can't stand up in front of 100 and speak," Scott said. "Our kids have a confidence that most people don't come out of school with because of the performance opportunities and situations they experience with us and at Wando."
He said one of the primary deciding factors of being accepted into an Ivy League college is the ability to handle the fine arts and extracurricular activities, more than academics. He explained students who can take the pressure of performing ensembles can handle the rigors and stress of hard academics.
"Only 5% of my kids will ever be musicians as an adult. The other 95% have to be successful though, so what we really teach kids to do is be successful. We just use the vehicle of music to do it," he said.
Scott explained due to the size of Cario's band and in order for students to get the full benefit of their program, they only allow sixth grade students to join band. No late starts are allowed. This is why it is essential for any fifth grade student interested in Cario's band program to fill out the interest form now, visit cariobands.org or email director@cariobands.org.
Rising fifth grade students at other middle schools are encouraged to visit their middle school's website and contact a band director. Scott said the recruitment issue is happening across the state due to school's being closed in response to the coronavirus.
Scott said successful programs find ways to succeed no matter what is thrown at them and Cario will not use the virus as an excuse to fail. He said they will reach their end goal and use every avenue at their disposal to continue maintaining a successful middle school band program.
Bobby Lambert, the director of the Bands of Wando emphasized in order for both middle and high school band programs to thrive, they must peak interest in fifth grade students. One of the reasons Lambert moved to Mount Pleasant from Chicago was because the town was ranked for its approach on school music programs. He took the position at Wando and his wife is the music director at Moultrie Middle School.
"When students are in the fifth grade transitioning to sixth grade, there's a lot of change," Lambert said. "This music element that's there completely adds to their academic, social and emotional growth."
Lambert is hopeful the number of students joining band as they enter middle school remains as steady as it's been in the past. He urges parents to understand the correlation between strong arts programs and strong academics. He believes this is what makes Mount Pleasant's school system special and that strong music programs raise the overall social and emotional awareness in our community.
"Think about Charleston without music. What would the city be? It's such a part of the life blood of Charleston," Lambert said.
For more information about joining Cario's band, visit cariobands.org/5th-grade.