Alyssa Godwin
Salutatorian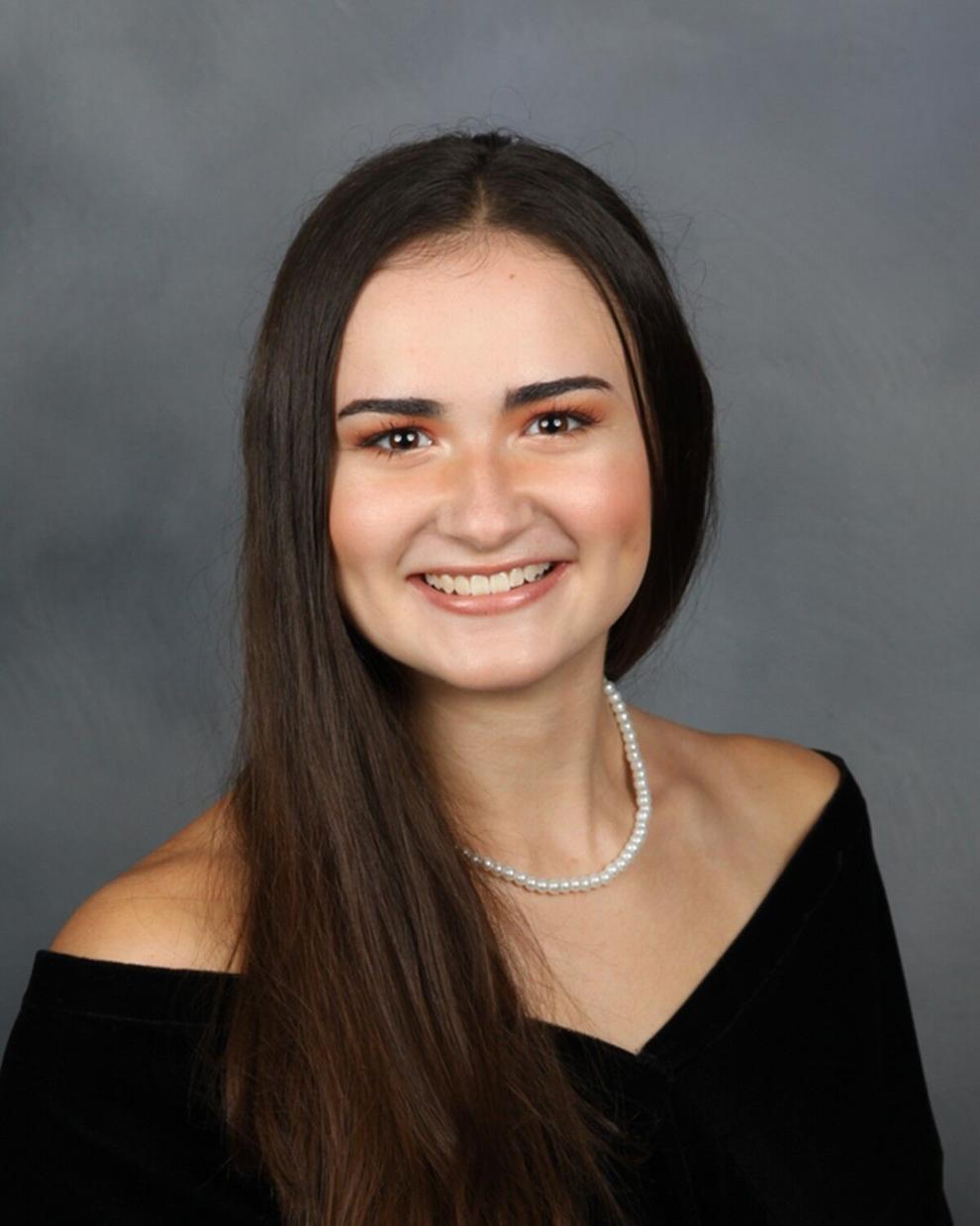 What are your post-graduation plans?
I am going to attend Anderson University in the fall, and I am going to study clinical psychology.
As a kid, what did you want to be when you grew up?
It changed a lot! For a while I wanted to be a marine biologist or a veterinarian, but now I really want to be an Emotional Counselor.
What do you like to do outside of school?
My main hobby is playing bass, but before Covid, I loved acting (and still do).
When I'm just relaxing, I love spending time with friends, listening to music, and reading books and God's Word.
What has been your favorite thing about high school?
My friends, and the opportunities I've had to perform on stage, be it singing in choir, doing solos, playing bass on the worship team, or acting in the school play.
What personal quality has been the most helpful in achieving your success?
Quite honestly, I am a person who has tendencies towards anxiety. I regret that my earlier achievements in GPA were rooted mostly in stress regarding what would happen if I made a B in a class (oh, the horror!), but what I learned to do during my senior year is to use that motivation for the better.
My stress regarding academics calmed down, and instead of being motivated out of insecurity or anxiety, I got things done in order to do my best and work for God's glory, rather than my own.
All glory goes to He who made me! And if there's anyone reading this who gets anxious like me, know that academics are not everything: You have value that goes beyond any academic, social, artistic, or athletic achievement.
Palmetto Christian Academy is a private school located at 361 Egypt Road in Mount Pleasant. The school serves preschool through 12th grade.