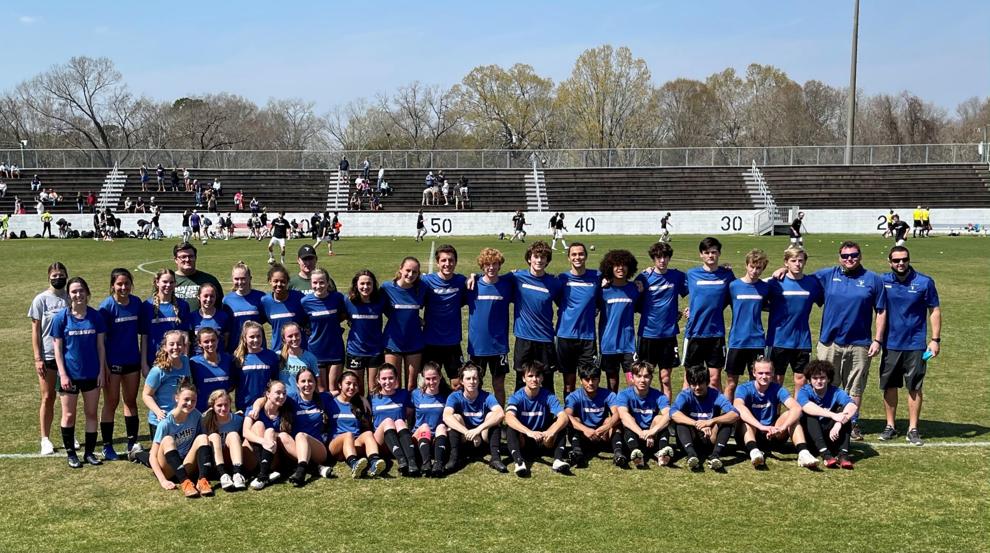 There's more to a sport than just the game. This is a lesson that Coach Jason Hamil from Academic Magnet High School tries to instill in his soccer players.
Each year, the boys and girls soccer teams host a colon cancer fundraising soccer event in honor of Hamil's friend Ben Pinkerton who died from stage 4 colon cancer in 2015.
"It's an intersection with high school team sports and life lessons," Hamil said.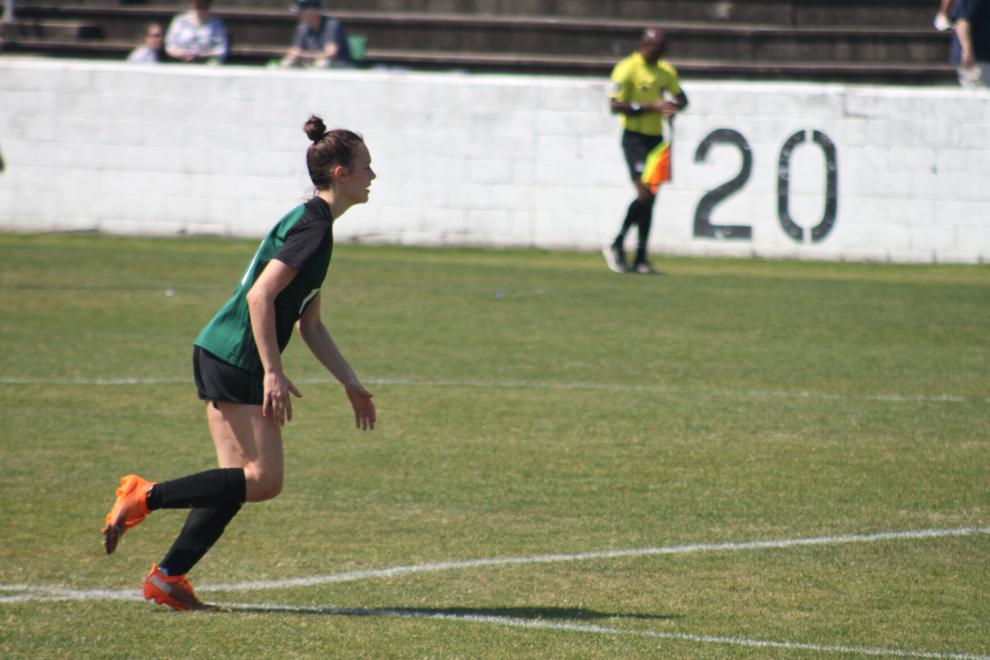 The two friends met each other while working as goalkeeper staff members for SoccerPlus Camps during summers in the early 2000s. Later, they coached against each other at the college level when Pinkerton was the women's goalkeeper trainer for North Carolina State University and Hamil was the women's goalkeeper trainer for College of Charleston. The two remained close friends even when Pinkerton moved to Wisconsin.
Because of Pinkerton's love for the sport, starting a soccer fundraiser in support of his friend only made sense to Hamil. Hamil started the fundraiser after Pinkerton's diagnosis, and he has continued it as a way to honor his legacy. The event is named #PinkStrong after Pinkerton and the players wear royal blue uniforms, which is the designated colon cancer awareness color.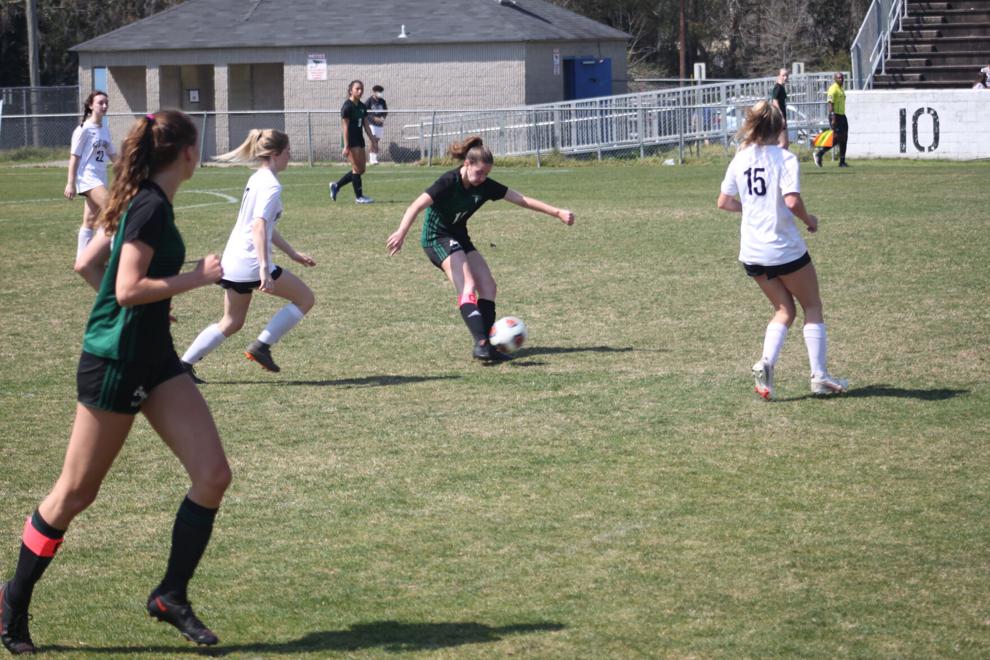 "The #PinkStrong game began as a fundraiser for Ben and his family, but has transformed into a celebration of Ben's life and playing soccer the way he viewed the game with youthful exuberance and enthusiasm," Hamil said.
This year, the #PinkStrong fundraiser was on March 13, in the middle of Colon Cancer Awareness month, against West Ashley High School in Charleston. West Ashley's coach, CJ Macauley, has been a part of all #PinkStrong games and was Hamil's assistant coach for six years.
The event typically raises around $600 from concession stand sales and other donations. However, one of the main goals for Hamil is awareness. "It's a fairly common cancer and a fairly treatable one if you catch it early on," he said.
This was the eighth consecutive #PinkStrong game, so many of the AMHS soccer players are familiar with Pinkerton's story.
"Players have played in multiple Pink Strong games and have seen how emotional it is for me. The kind of the support they show me shows that it kind of has an impact on these teenagers," Hamil said.
Alister DeLong, the girls' soccer coach at AMHS, did not know Pinkerton personally, but knows he was a close friend of Hamil's. He said it's an honor to pay a tribute to Pinkerton's life.
He added that cancer impacts many lives, including some of the players on the teams. For DeLong personally, his brother recovered from a brain tumor.
"We've had a few cancer-related things within our program – it kind of hits home that it's fragile, life is fragile and we're just lucky to be able to play a game that we can honor him," DeLong said.
Both the girls' and boys' teams have four games left in their regular season schedules. This year, the South Carolina High School League decided to cut the playoffs in half, so only the top two teams in the region will make the playoffs.
This means that each region game holds a lot more weight. For the boys' soccer team, they will have to win all three of the Region 8-AAA games that are left on their schedule to make the playoffs. "It's going to be a tall order," Hamil said.
Currently, the team's record is 6-2 with two region losses against Bishop England High School.
The girls' team is eyeing the playoffs, too. The team's record is 5-2, with one Region 8-AAA loss against Bishop England High School. The AMHS girls' team still has to play Oceanside High School twice. AMHS has to win one of the games to make it to the playoffs; if the team loses both games, there will be a tie-breaker game to determine the team that makes the playoffs.
While DeLong said it is fortunate they get to have a season this year, they are getting less playing time than a typical season. Usually, they would have 24 games, but it's been reduced to 11.
"We're basically playing less than half the games we normally would," DeLong said.
However, DeLong is especially glad the seniors get to play this season and have a senior night game.
"After what happened to us last year, we were just happy to get on the field and play – whatever restrictions and whatever limitations we have," DeLong said.