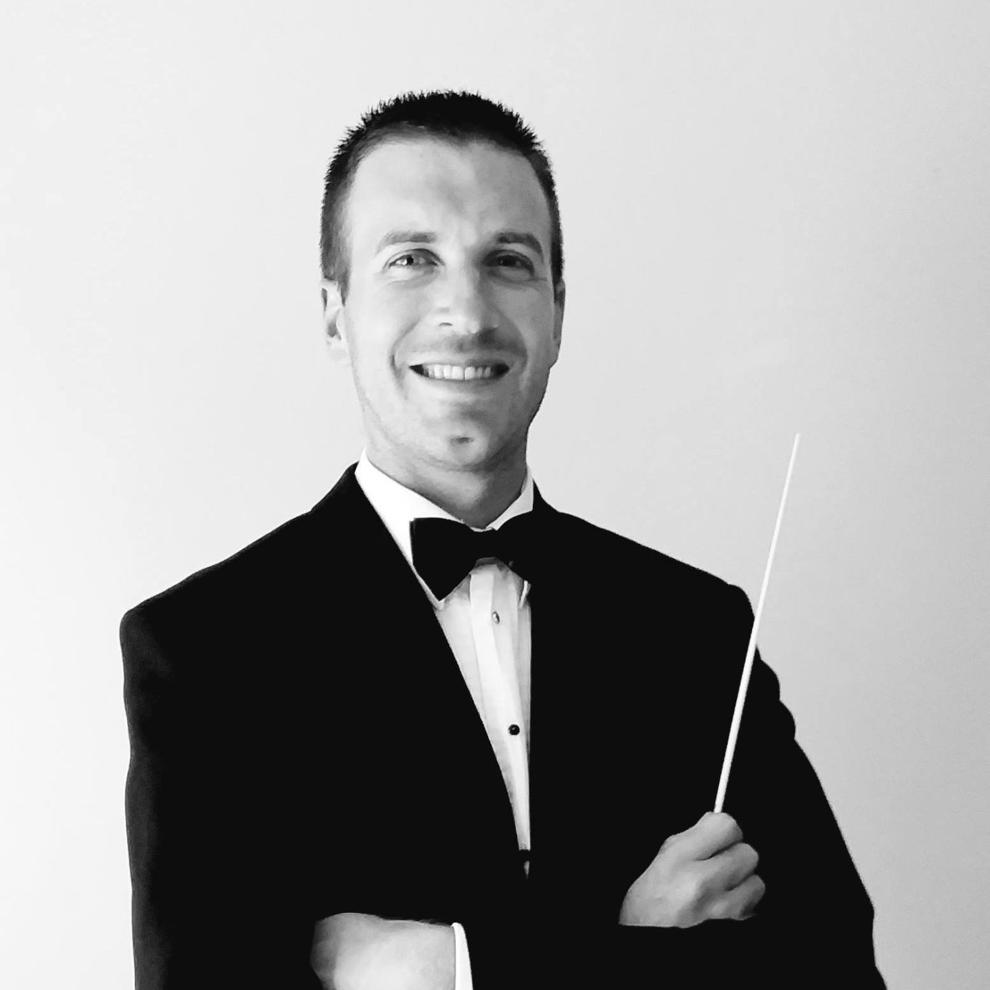 Colt Campbell has been named the first music performance director at Lucy Beckham High School, which opens Fall 2020. Campbell comes to Beckham with a stellar musical background and a talent for building programs.
Campbell received his masters of music education and bachelor of music with emphasis in music education from the University of South Carolina. He is coming to Lucy Beckham from James Island Charter High School (JICHS), where he served as the Director of Bands.
Campbell was instrumental in significantly growing the band program at JICHS over three years. Under his direction, JICHS performing ensembles have earned a superior with distinction rating at every state assessments. Campbell added an audition-based Symphonic Band, Jazz Band, and AP Music Theory to the curriculum at James Island as well. He also piloted a state of the art Masterclass Program based on an ongoing partnership with Charleston Symphony Orchestra Musicians.
Campbell previously served as the Director of Bands at West-Oak High School, where he was selected as the school's 2014 Teacher of the Year.
"The Arts are an essential part of a fully comprehensive high school and are central to the Beckham experience," said principal Anna Dassing. "We firmly believe that by allowing students to express themselves in creative ways, individually or as part of a team, we are helping our students reach their full potential. That is why we're excited to welcome Colt Campbell as our music performance director. As music performance director, Mr. Campbell will be responsible for developing all areas of music performance at Lucy Beckham High School."
According to Dassing, Campbell understands the importance of building relationships with his musicians and community, and will work tirelessly to ensure his students have exemplary opportunities in band, chorus, and strings.
"Having a music professional of Mr. Campbell's caliber is yet another rock star addition to our Beckham team," said Dassing.
Dr. Denisse Santos, is the Charleston County School District visual and performing arts coordinator. She described Campbell as a dynamic music teacher with much enthusiasm for building programs of musical excellence, and fostering good rapport with students and parents.
"He is a dedicated individual with a desire to build highly desirable and successful music programs, and will be a wonderful addition to the staff of the new Lucy Beckham High School," said Santos.
"I look forward to joining forces with the LBHS community to cultivate excellence through music," Campbell said. "With kindness, a positive attitude, and lots of hard work, students become great musicians and better people."
For more information about Campbell's program and other school-related happenings, contact Dassing at 843-856-6790.