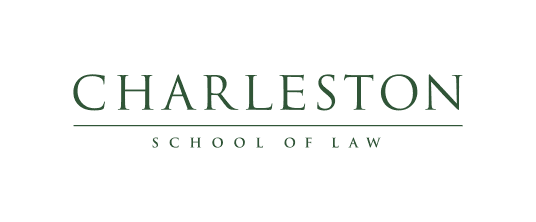 Charleston School of Law continues to see improved bar exam results, an important outcome for students, graduates, alumni, and the public. December 2020 graduates who sat for the South Carolina uniform bar exam in February passed at an impressive 87% rate: 20 of the 23 graduates passed, which is a record high for the school.
"We are immensely proud of these results, which are a testament to the hard work and dedication of our students," said Dean Larry Cunningham. "Throughout their path to the profession, graduates were taught by Charleston's highly ranked faculty and a curriculum that is grounded in the fundamentals of law practice. After graduation, they were supported by our 'Pass the Bar' program, which brings together a comprehensive array of data-driven services to help graduates pass the bar exam."
The Law School is implementing a multi-year strategic plan that, among other things, focuses on increasing admissions standards and academic support. In the last three years, the LSAT scores of the entering class have increased from a median of 145 to 150. The median undergraduate GPA also increased from 3.00 to 3.20 in the same period.
There are other signs of progress, as well. When combining all first-time takers regardless of graduation date, 67% passed the South Carolina bar exam in February, the highest in the school's history since South Carolina adopted the Uniform Bar Exam. The overall pass rate, which combines first-time and repeat takers, increased as well, to 54%, three points less than the University of South Carolina's rate.
In February, the American Bar Association, which accredits law schools, found that Charleston School of Law was back in compliance with its accreditation standard on bar passage rates, with 2019 graduates having, at the time of reporting in January, an 80% passage rate.
Students at the Charleston School of Law study law as a profession and find a faculty focused on using the law as a calling in the public interest. Faculty members devote their full attention to teaching and scholarship, both in and out of the classroom.
Quick facts about Charleston School of Law
Professors ranked among the top of The Princeton Review's list of Best Professors in the nation (2016-2018)
Charleston School of Law ranked #4 among all law schools on The Princeton Review's list of Best Quality of Life (2017-2018)
Students have won the National Tax Moot Court Championship for seven consecutive years (2012-2018)
An emphasis on public service — students are required to perform 50 hours of pro bono service
Student are provided opportunities for real-world experience — access to over 100 externship sites