Given the circumstances of COVID-19 and taking proper precautionary measures, East Cooper Meals on Wheels (ECMOW) have suspended operations until April 6. Prior to temporarily discontinuing delivery efforts on March 25, ECMOW had a record day of deliveries the day before.
ECMOW president and CEO George Roberts started his day at 6 a.m. and didn't go home until 5 p.m. on Tuesday. During this time frame, ECMOW volunteers delivered 3,000 meals to homebound recipients. The biggest single-day delivery since the nonprofit was established in 1985.
Over the past week and a half, ECMOW has been running on a skeleton crew to limit the chances of exposing volunteers to the coronavirus. 
ECMOW typically delivers 400 meals on a daily basis. On Tuesday, staff was able to distribute nearly eight times this amount.
During times of emergency such as hurricanes, ECMOW utilizes its freezers to preserve meals for the few days of inactivity. On Tuesday, they chose to empty out their 14 freezers and unload a two-week supply of frozen meals into the refrigerators of their recipients.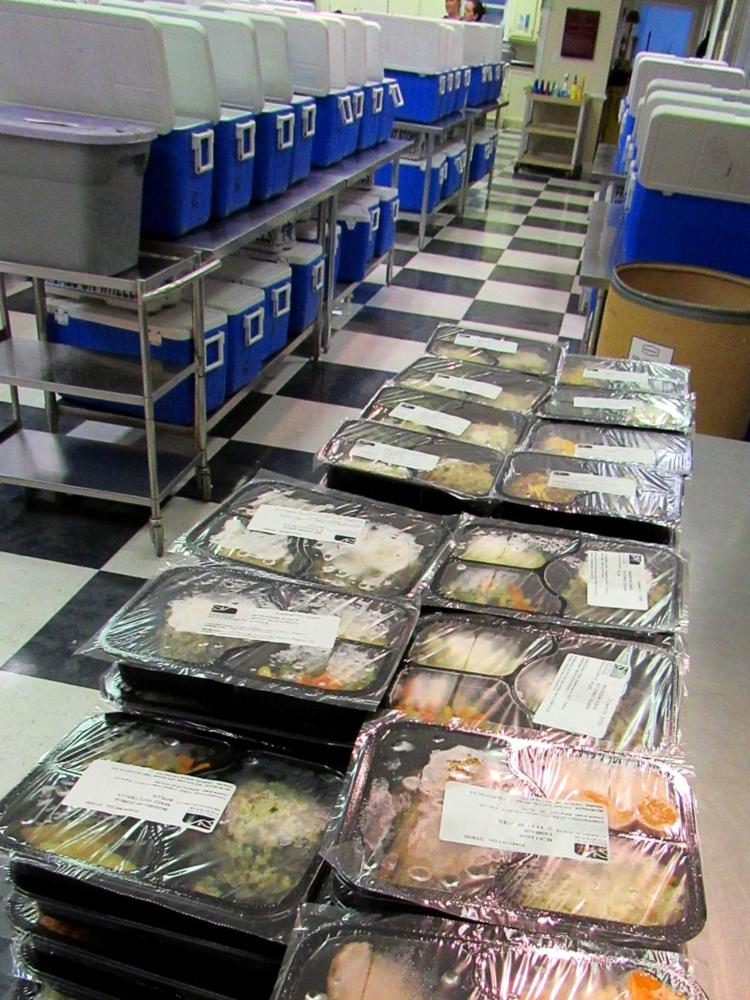 Roberts said the decision to delivery frozen meals versus hot meals was due to food safety purposes. With only six staff members packaging meals, ECMOW sent out 25 drivers to make deliveries.
They were able to achieve this by operating on a two-shift system, something they've never tried before. The nonprofit also purchased meals from Lowcountry Food Bank to supplement their supplies.
"The people we serve really don't have a Plan B or any other way. They're kind of in the same boat on a long-term basis," Roberts said.
He explained they rely on ECMOW for food supply. Also he said their regular recipients are already in a state of quarantine because they can no longer drive and get to the stores to prepare a meal for themselves. ECMOW has since expanded its reach and is no longer based on age or income.
During this time, the organization will still be available to provide a one-time delivery of frozen meals to anyone who becomes newly quarantined at home due to testing positive for COVID-19 or being knowingly exposed to it.
ECMOW has moved to a model where they deliver to a cooler, rather than face-to-face interactions. Roberts noted the cooler is sanitized before and after delivery.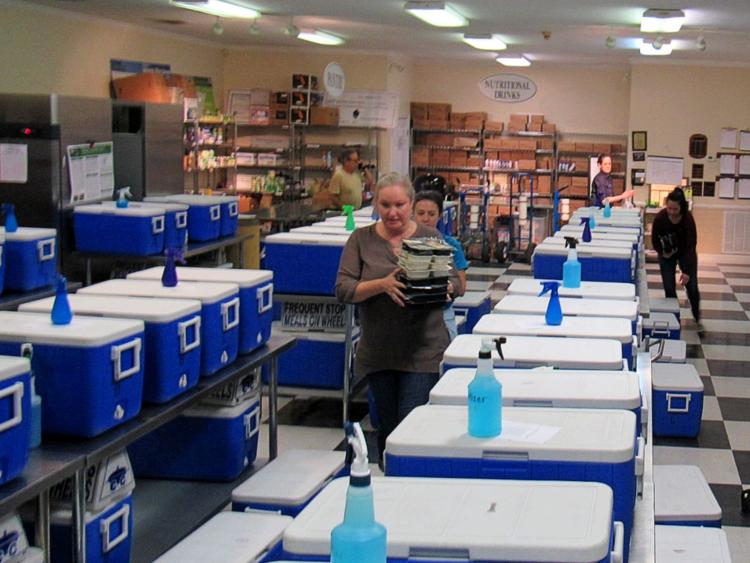 Roberts said for the most part senior volunteers have taken a break to safeguard against the coronavirus. Except for a few, including one man in his 80s who participated Tuesday and has been serving ECMOW for more than 20 years.
"Throughout this dynamic event, we have taken many precautions focused on maintaining the health of our volunteers, staff, and meal recipients," Roberts said. "As things continue to evolve, we believe this is a necessary step to protect our community at-large and the homebound neighbors who depend on us daily."
To receive meals email rhamilton@ecmow.org, call (843) 881-9350 or visit ecmow.org/medical-referral-form. Donations can be made at ecmow.org.