Veterinary services are available at the VetIQ Petcare Wellness Center that recently opened in the Walmart Supercenter located at 1481 North Highway 17 in Mount Pleasant. VetIQ Petcare offers pet parents preventive veterinary and wellness services that fit their pets' needs and lifestyles.
A licensed veterinarian is on site, and no appointments are required, so pet parents can take their dogs and cats for regular exams and vaccines when it's most convenient for them. VetIQ Petcare offers a range of preventive care and wellness services, including:
Vaccinations
Diagnostic testing
Minor medical care
Well pet exams
Microchip Pet ID
Nail Trims
Additionally, VetIQ Petcare will provide pet parents with prescriptions for their pets which can be filled in-store at Walmart's pharmacy. VetIQ Petcare offers transparent pricing for its services without any hidden fees or office visit charges that can prevent pet parents from providing routine and preventive care to their pets.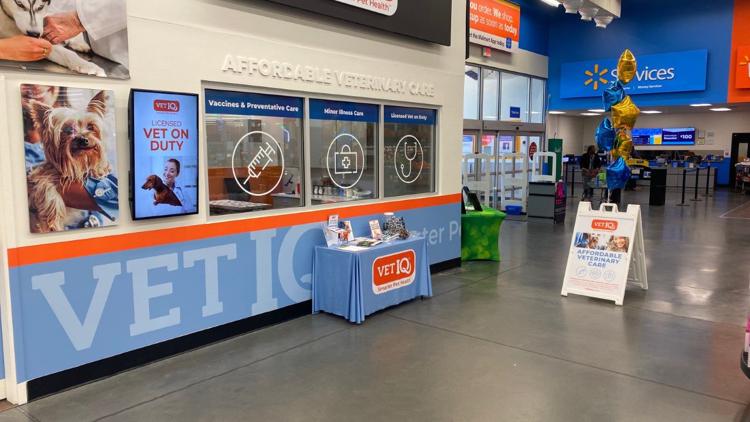 "We are committed to providing smarter pet health through affordable services that are easily accessible to all pet parents," said Susan Sholtis, president of PetIQ, VetIQ's parent company. "Our partnership with Walmart puts licensed veterinary care right where pet parents regularly shop for themselves and their pets."
The VetIQ Petcare grand opening occurred on Saturday, Feb. 22. Normal hours of operation will be Monday through Saturday 10 a.m. to 7 p.m.
To commemorate the grand opening, the VetIQ Petcare Wellness Center celebrated with meet and greets with the staff, freebies for pet parents and their pets, a treat bar with goodies for dogs and cats and multiple raffles to win free services from the Wellness Center. Additionally, each VetIQ Petcare Wellness Center location is offering pet parents' 50% off of services rendered for their first visit.
For more information, visit vetiqpetcare.com.