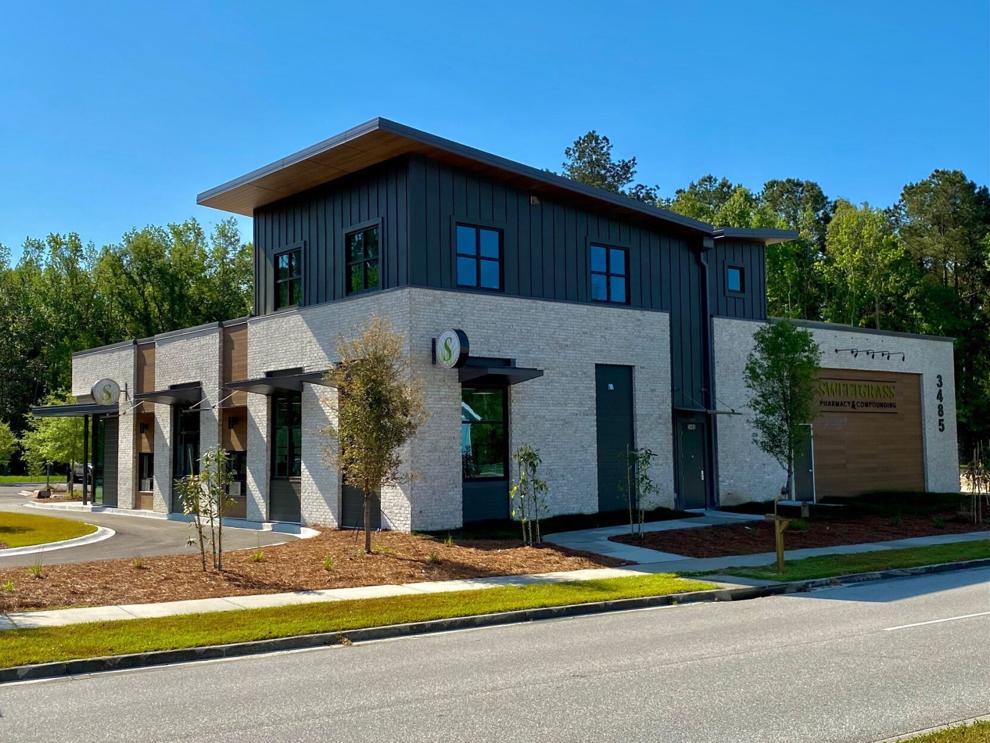 Sweetgrass Pharmacy & Compounding has opened a second location in the growing East Cooper area. The store at 3485 Park Avenue Boulevard offers a full complement of health and wellness services and adds the region's only retail sterile compounding facility.
At 6,840 square feet, the new full-service location in Carolina Park will feature a sterile lab certified to formulate injectable and ophthalmology prescriptions. The pharmacy will be USP 795, 797, and 800 compliant – the only one in the region with such a designation.
Sweetgrass' second location also offers all traditional compounding pharmacy services – dispensing traditional prescriptions, providing immunizations, medication packaging – and adds two drive-thru windows. The pharmacy will continue to operate its original location at Seaside Farms, and will accept new patients and transfers. Sweetgrass accepts all forms of insurance.
"From Carolina Park we can better serve hospital patients and prescribers, from as close as Mount Pleasant to anywhere in the state," said owner Cynthia Feldman. "The growing community of specialized healthcare providers in South Carolina looks to sterile labs to serve their complex needs. And we're here for them now."
Pharmaceutical compounding is the art of custom-mixing patient-specific medication for pediatric, geriatric, veterinary, hormone replacement, specialty cosmeceutical and pain management patients.
Feldman holds a Doctor of Pharmacy degree from MUSC, as well as an MBA from The Citadel. She is an active member of the SC Pharmacist Association, and other organizations.