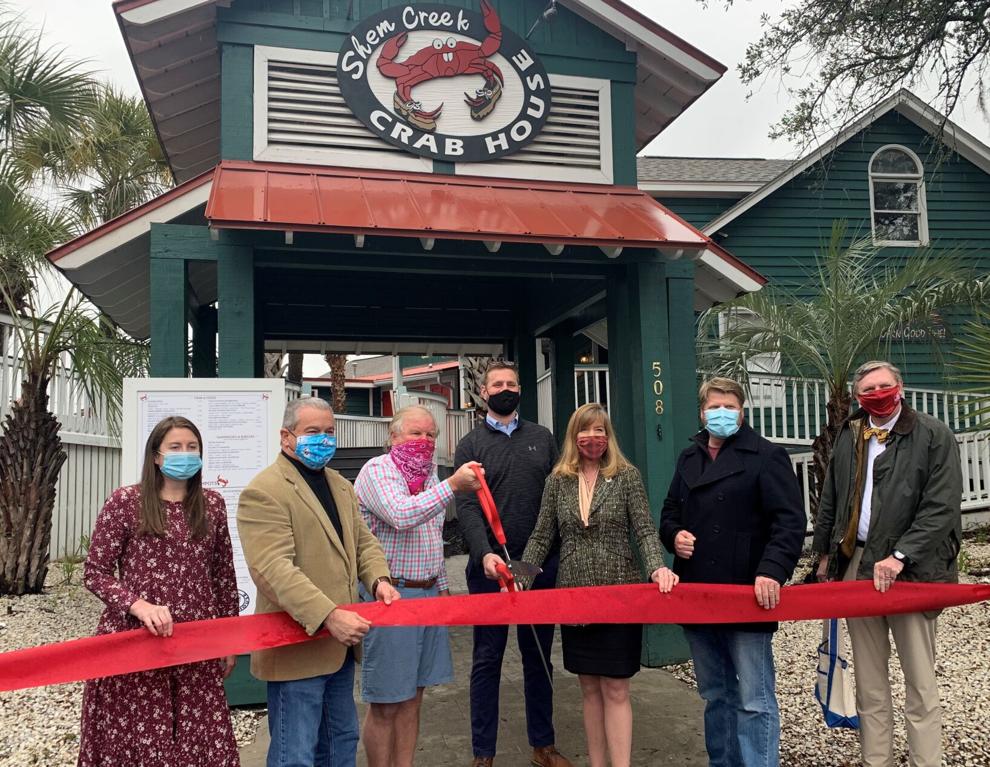 Shem Creek Crab House celebrated its opening with a ribbon cutting ceremony on Feb. 19 at the longstanding waterfront restaurant spot on Mill Street.
John Keener, owner of the restaurant, said he's excited to be in Mount Pleasant. The restaurant is right down the street from the recently closed R.B.'s Seafood Restaurant where Keener was the first manager over 40 years ago. Keener also owns Charleston Crab House in downtown Charleston and James Island, along with Oyster House and AW Shuck's Seafood Shack, both located in Charleston.
"Charleston Crab House is celebrating their 30 years in business over on Wappoo Creek, so we're so proud and glad to be over now on Shem Creek opening up our new restaurant right here on the creek," Keener said.
The property was purchased in September after Shem Creek Bar and Grill closed its doors. The Crab House had a soft opening in October once renovations were completed.
Several Mount Pleasant Town Council members and Mount Pleasant Chamber of Commerce board members attended the ribbon cutting ceremony. Councilmember Gary Santos shared a few words about his friend Keener welcoming his restaurant to Mount Pleasant.
"I've been eating food served by this guy for more than 30 years so we're really happy to have you over here. All of the restaurants he's ever worked with or owned have always been very successful. We're looking forward to him doing the same over here," Santos said.