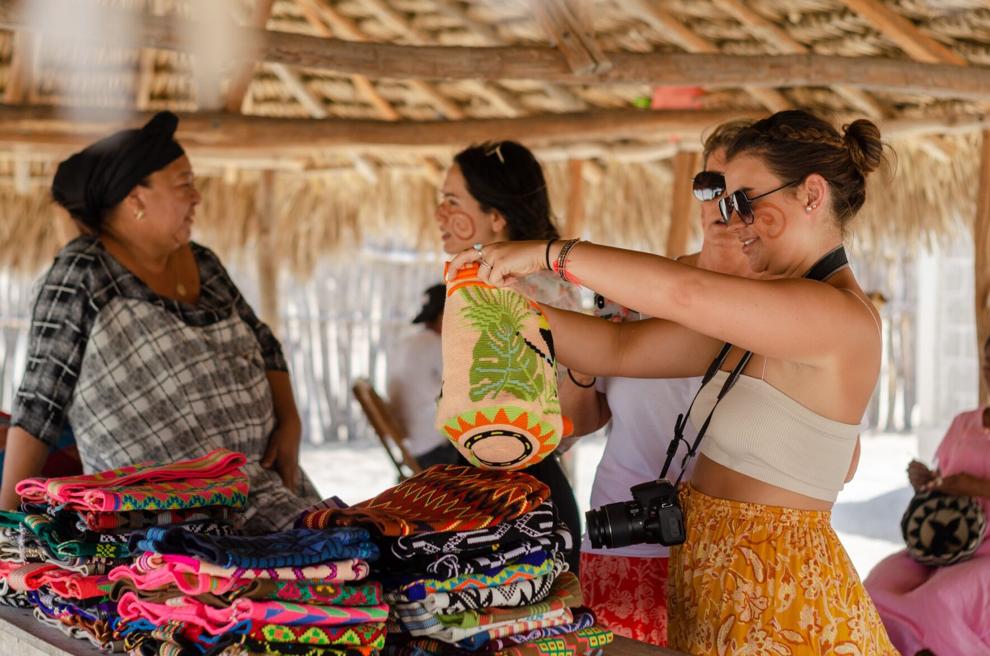 All the way from Colombia, South America, the traditional Wayuu mochila bag captured the attention of Straccio Rico owners Emarie June and Marty White. The bag is a staple in their newly opened storefront in Mount Pleasant, among many other handmade and ethically produced products from global and local artisans.
The grandmother-granddaughter duo have operated Straccio Rico online since 2018 and made the decision to open their first brick and mortar store on Ben Sawyer Blvd. in the beginning of November.
June said the store has done a lot better in the first month than she originally thought.
"We both realized how supportive the Mount Pleasant community has been for us," June said. "Just the amount of people I've seen so far come through the doors was better than I was expecting."
June and White have been partners in a few business endeavors in the beauty and handbag industries, but they wanted to find a cause they were passionate about. June came across a woman who was selling bags from Ecuador made out of cacti and fell in love with the idea of handmade, ethical and sustainable products. June and White decided to search for a product that aligned with those ideals.
"I'm Venezuelan and we basically started digging from my home roots of where my family is from and found these bags," June said.
Traditional Wayuu mochila bags are handwoven by indigenous artisans in the arid Guajira Peninsula in northern Colombia and northwest Venezuela, making each one unique. Many of the bags have bold, bright colors and patterns, while others have neutral-colored designs.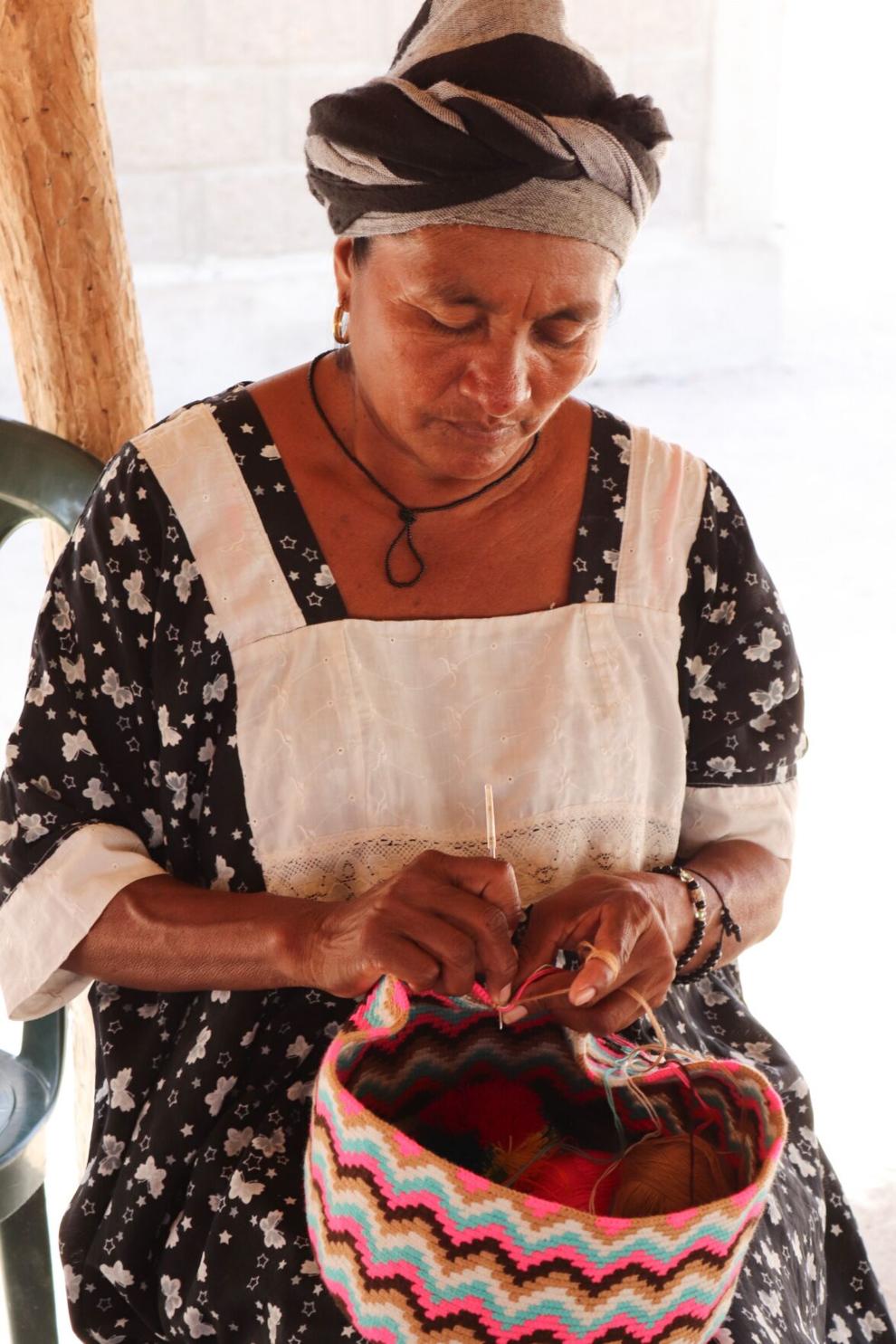 Initially, June and White worked with an intermediary. In February, they were able to visit Colombia and meet the families and artisans who create the bags and now they work directly with the artisans.
White said her visit was incredible. They spent five hours driving through the desert, ate food they never tried before and saw people living out of huts where children had to walk ten miles to school each day.
"It was absolutely amazing. It was very heartbreaking. I think it was every emotion in the world you could possibly have," White said.
Recently, Straccio Rico hosted an online fundraiser to provide the indigenous artisans with extra food on top of the money they receive from the sales of the bags. White saw a video of the families receiving the food.
"I can't even describe how it makes you feel when you hear the families thanking you and they're all holding bags of food that we were able to provide for them," White said.
After making connections with the artisans, White and June felt more passionate about supporting artisans throughout their whole business.
"I think from our handbags that's kind of how we fell in love with the idea of handmade [and] sustainable because we were seeing what we were doing help the families who make our handbags," June said.
June and White continue to dig deep to search for products that align with their high standards. Ethically produced means the laborers receive fair wages and work in a safe environment, while sustainable products are environmentally focused.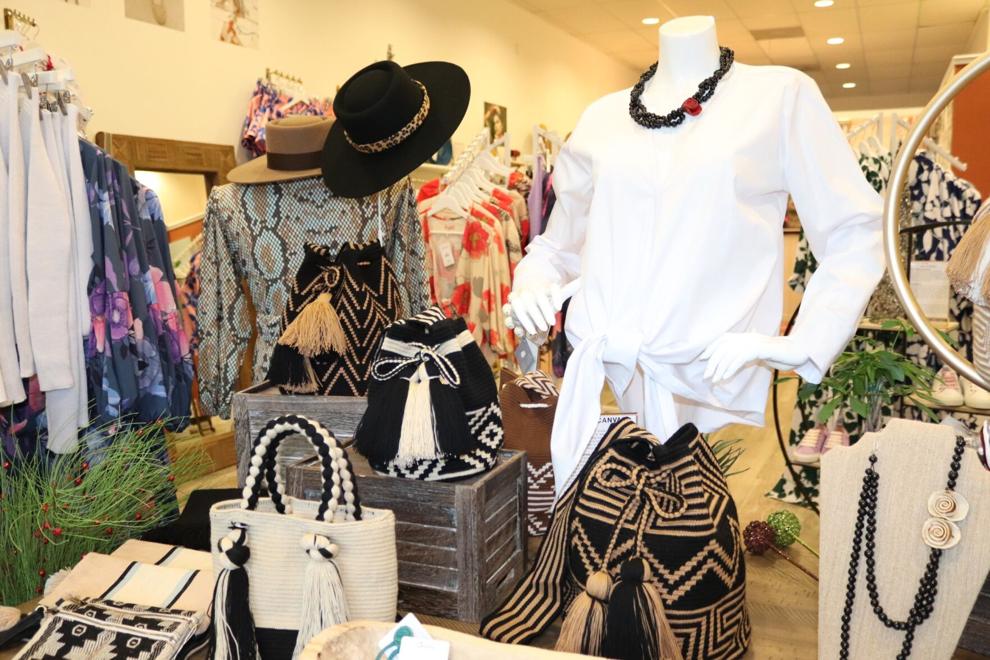 White said they spend a lot of time searching for these types of products instead of taking the easier route of purchasing from wholesale fashion marts like the ones in California or Georgia.
Straccio Rico is also committed to supporting local businesses. The store sells Escape Haven's hand-poured candles created by Ebeny Bland and soap and body care from the Pharmacists Daughter owned by Kim and Ansley Holcombe. Sarah Beth painted the store's mural and canvas behind the register, and she sells her artwork in the store, including cards and ornaments. Straccio Rico sells a wide collection of clothing and jewelry, from flowy, floral-patterned tops and pants to graphic tees with phrases like "Radiate Love" and "Speak Love."
Aside from having similar passions, June and White are family, which means there is a learning curve in figuring out how to work together. White said they have two different personalities, but sees the differences as a positive.
"We all have strengths and weaknesses. What I'm not good at, she's great at and vice versa. So I think we complement each other," White said.
During the pressure of opening the store, White said she's the worrier and perfectionist while June constantly has a positive outlook. In true grandma fashion, White said June is her "pride and joy."
While they are still working hard to get Straccio Rico's name out through social media and word of mouth, White said so far it has been fulfilling to hear what the customers have to say.
"I think everybody has an appreciation for us having products that are ethical and sustainable [and] giving back," White said, adding that she could not be more pleased with Mount Pleasant's support of local businesses.