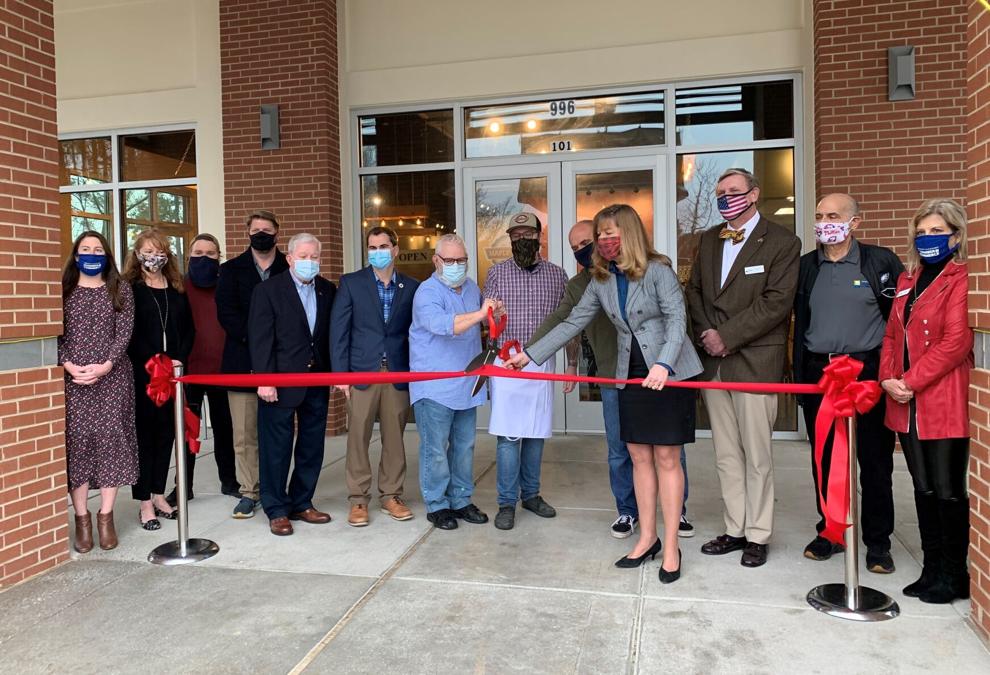 Flaky, southern biscuits dominate the menu at Maple Street Biscuit Company on Johnnie Dodds Boulevard. The new location celebrated its opening with a ribbon cutting ceremony on Feb. 12 organized by the Town of Mount Pleasant.
The two most popular items on the menu are the Squawking Goat and the Five and Dime, according to owner Sandy Powers. The Squawking Goat has crispy fried chicken, goat cheese and pepper jelly in between a biscuit and the Five and Dime includes a biscuit with fried chicken, smoked bacon, a fried egg, cheese and house-made sausage gravy.
The menu also features waffles, grits bowls and salads, along with freshly squeezed orange juice and coffee that is roasted especially for Maple Street Biscuit Company.
Maple Street Biscuit Company has individually owned franchises across the South. The Mount Pleasant location officially opened on Dec. 1 and is the second franchise owned by Sandy and her husband John Powers; the other is on James Island. They had their eyes set on a Mount Pleasant location as they live in the area.
In the first few months since its opening, Sandy Powers said she is thankful for the community's support. She said customers who used to drive to James Island appreciate having a location on the other side of town.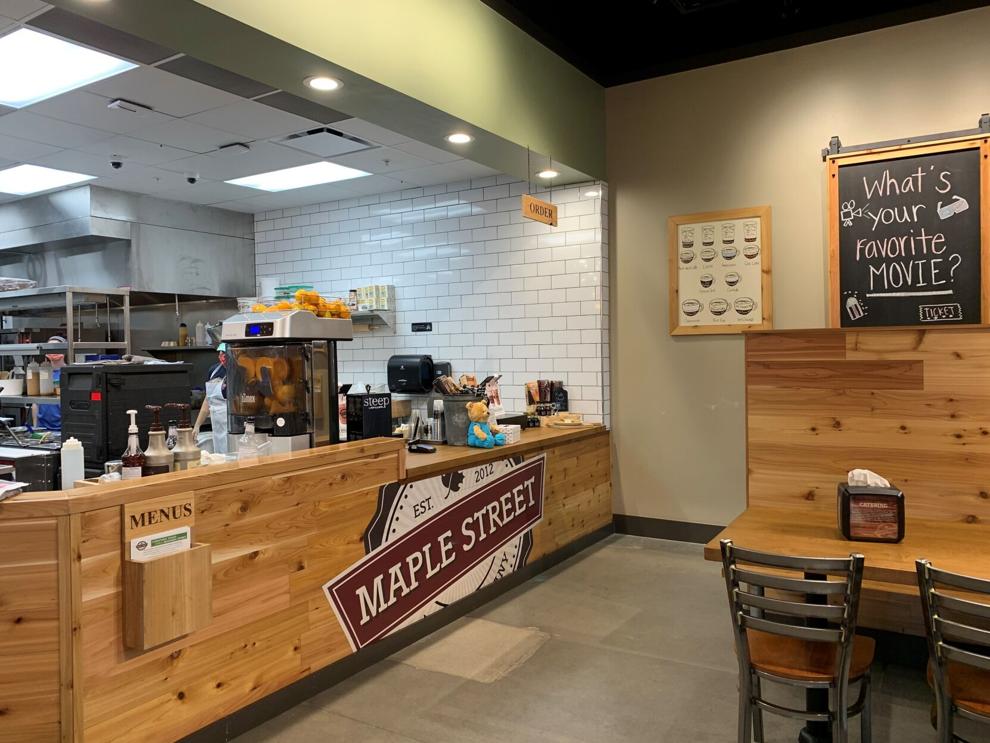 "We try to put our locations where there are some neighborhoods because we like to be a neighborhood spot," Powers said.
Creating a community-centered atmosphere is one of Powers' goals. "We try to get to know our guests personally," she said.
For example, instead of calling a name when the guest's order is ready, the guest answers a question of the month that is shouted out instead. This month's question is "what is your favorite movie?" Powers said the staff enjoys coming up with the questions. Some other ideas were: what was your first concert or first car? Not only do the questions help the staff get to know the customers, but it also sparks conversation among guests who might find something in common with one another.
Another way of fostering community is that Powers welcomes Bible studies or other groups to use their space before the restaurant's opening at 7 a.m. The groups get free coffee during those early morning meetings.
Maple Street Biscuit Company has an outdoor patio and indoor dining options. The restaurant is open daily from 7 a.m. to 2 p.m.