Continental Realty Corporation (CRC), a Baltimore-based real estate investment and management company, has acquired Mount Pleasant Towne Centre, a 510,000 square foot open-air regional shopping venue situated in Mount Pleasant for approximately $147 million.
This latest purchase continues an aggressive strategy that has resulted in the acquisition of five shopping centers comprising nearly 1.2 million square feet of space, for a cumulative transactional volume of approximately $225 million, over the past 12 months. According to Real Capital Analytics, a commercial real estate database, CRC now ranks among the top 10 most active buyers of retail properties in total deal volume during the past year. This acquisition represents the sixth retail property and eighth asset overall purchased by Continental Realty Fund, V, L.P. a $210.8 million private equity fund focused on retail and multifamily properties located throughout the Mid-Atlantic and Southeast regions of the United States. It is also the largest in the more than 60-year history of CRC in terms of purchase price and becomes the second retail asset owned by the company in South Carolina.
Anchored by national tenants Belk, Regal Cinemas, Bed Bath & Beyond, Barnes & Noble, Arhaus Furniture and Old Navy, the asset was 96.4% leased and occupied at the time of the purchase. Positioned between North Highway 17 and Hungry Neck Boulevard, the regional openair shopping center features nearly 70 tenants comprised predominantly of national retailers including Peloton, Lululemon, Bluemercury, Athleta Ulta, Southern Tide, Francesca's, Ann Taylor Loft and Bath & Body Works. The tenant mix is also comprised of best in market regional and local retailers and restaurants including Savi Cucina, Copper Penny, Palmetto Moon, Lizard Thicket, Reed's Jewelers and Hustle Smoothie Bar.
"This represented an excellent opportunity to acquire an institutional-quality lifestyle center within a very high barrier-to-entry market that serves one of Coastal Carolina's most affluent and fastest growing residential populations," explained David Donato, senior vice president of Operations for Continental Realty Corporation. "Over the past two decades, the population the town of Mount Pleasant has doubled, and has historically grown at a rate faster than cities such as Atlanta, Austin, Denver and Seattle."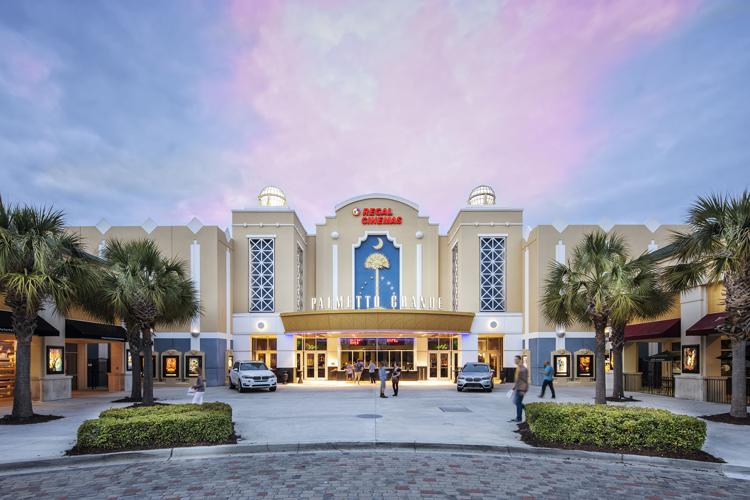 "Mount Pleasant Towne Centre is the dominant open-air retail center in the Charleston market and sits on more than 51 acres with over half a mile of frontage along U.S. Highway 17. It is highly unlikely a property similar in nature will ever be built again in this submarket," Donato added.
Recognized as the fourth-largest municipality in South Carolina, the median income for households in Mount Pleasant is expected to increase by 12% over the next 12 years to more than $105,000, which is 60% higher than the Charleston MSA media. Presently, nearly 400,000 people reside within a 30-minute drive from Mount Pleasant Towne Centre with an average household income approaching $94,000. The trade area features the region's strongest housing markets with average home values exceeding $420,000, which is 44% above the next-highest submarket. The residential population has expanded by 54% since 2000 and future growth is projected to significantly outpace the national average. Nearly 7 million tourists visit the area annually to support an industry that injects more than $7 billion into the local economy.
"With more than 20 unique-to-market tenants, Mount Pleasant Towne Centre is the epitome of a destination-style shopping venue and it is fitting that an asset of this standing represents the largest and most significant acquisition in the six-decade history of our company," said JM Schapiro, CEO of Continental Realty Corporation.
For additional information, visit crcrealty.com.