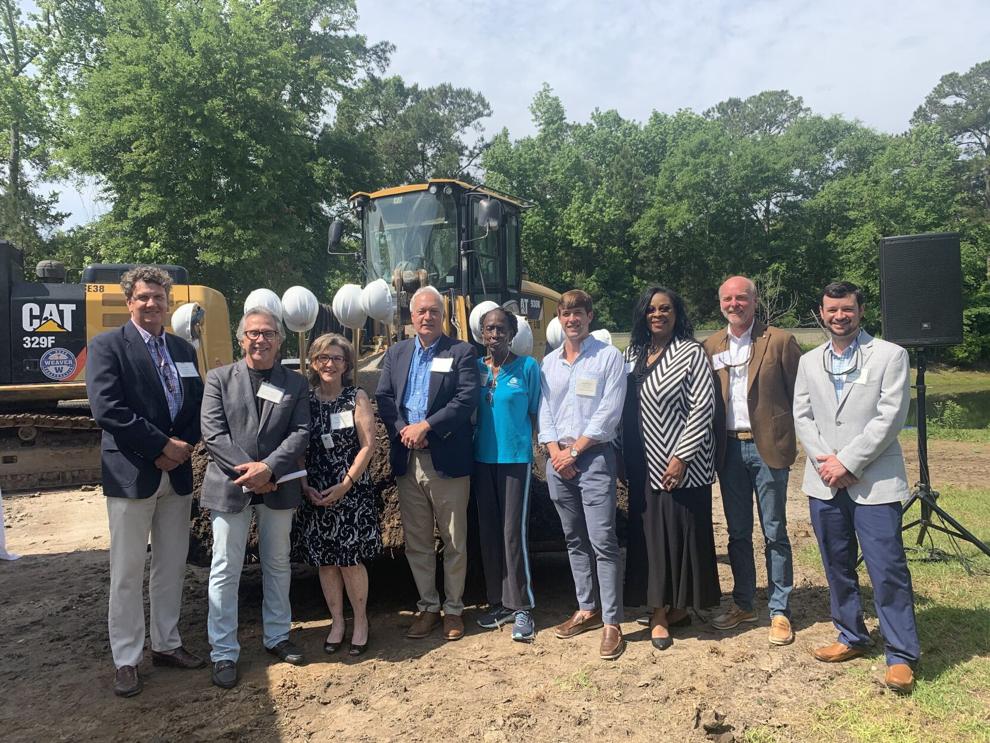 A teacher at Laing Middle School, a Trader Joe's employee, a nurse at East Cooper Medical Center and a couple of Costco workers are a few of the individuals who recently purchased a home in Mount Pleasant.
In an area saturated with expensive real estate, Gregorie Ferry Towns aims to provide an attainable price point for Mount Pleasant's workforce.
One goal of the workforce housing is to allow those who work in Mount Pleasant to be able to call the same community home.
The 36-unit, two and three bedroom townhomes located on Winnowing Way off Highway 17, start in the mid-$200,000s. The townhomes are available for qualified buyers earning between $40,000 and $64,800 per year.
"This project means everything to us – it means we can stay here forever and take moving anywhere else off the table," said Erinn Stampe, a single mom who is a teacher for the Charleston County School District and new homeowner at Gregorie Ferry Towns.
Stampe and her son Lucas, who is in fourth grade, have been renting in Mount Pleasant for seven years. Their current apartment has become too crowded for the two of them, along with their dog that just had six puppies. Lucas is looking forward to watching the dogs run around at the nearby dog park at Gregorie Ferry Towns.
"It's so nice to be able to live in a community where there's other like-minded individuals who are also working in Mount Pleasant and working as hard as we are to give their families a good life here and to give back to the community," said Stampe.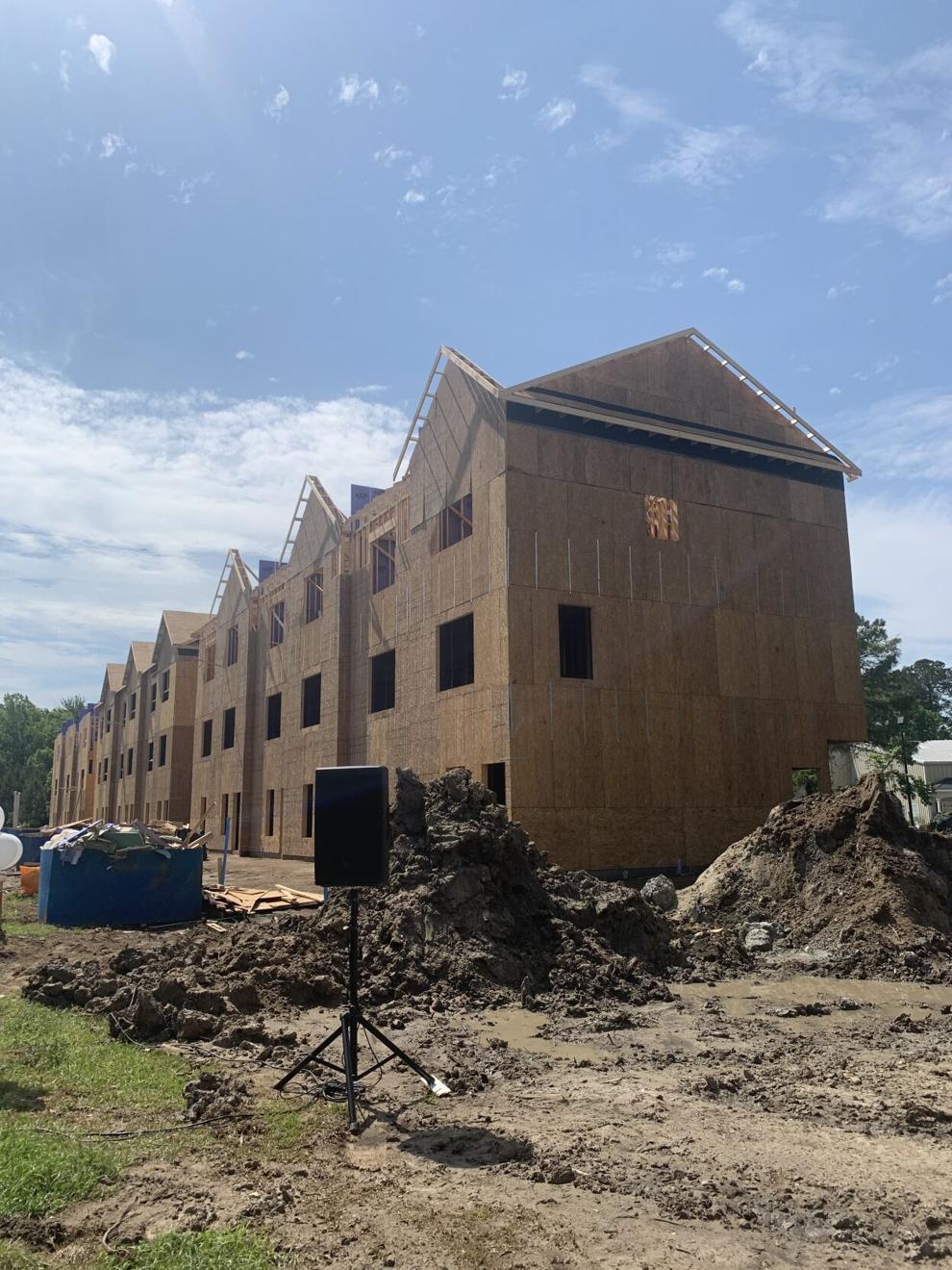 The two drive by Gregorie Ferry Towns each day to observe the progress of their future home, noting new details each time. They are expecting to move in at the end of the summer.
From ideation to creation, Gregorie Ferry Towns was a joint-effort between several groups committed to the cause: Housing for All – Mount Pleasant, a non-profit dedicated to providing affordable housing options, Prosperity Builders, LLC and Carolina One Real Estate, along with support from Mount Pleasant Town Council. Many leaders of the project gathered on May 5 for a groundbreaking ceremony.
One pioneer of affordable housing in Mount Pleasant is Thomasena Stokes-Marshall, a board member for Housing for All and former council member. She has spent many years pushing for more affordable housing options in the area.
"As we look at the structure here today, this is the end result of our combined effort and collaboration. Something of this magnitude, no one entity can take it on and do it by themselves," said Stokes-Marshall. "This is just a step, one step in the right direction."
Stokes-Marshall added that as more workforce housing options become available, traffic congestion will reduce due to fewer commuters traveling from cities like Summerville or Goose Creek to get to their jobs. According to Housing for All, approximately 70 percent of workers in Mount Pleasant live elsewhere.
As a newly formed nonprofit with lofty goals of providing affordable housing in such a competitive market, Housing for All went through several challenges to get to where it is today.
Wendy Bauerschmidt, a board member and the original housing director of Housing For All, said fundraising was challenging since the nonprofit was too young to receive many grants and the project had no subsidies or government support. Bauerschmidt said the success of the project relied on the commitment from Prosperity Builders, LLC and other groups to keep pricing attainable.
In addition, COVID-19 was a roadblock in the project's development. However, the pandemic also served as a reminder of the need to support those working in Mount Pleasant, said Bauerschmidt.
"It's also taught us how important our frontline service workers are, from hospitals to supermarkets, those heroes who risked their lives to provide the services that allowed us all to stay healthy," said Bauerschmidt. "Many of them are challenged to afford to live near or in Mount Pleasant."
During the groundbreaking ceremony, there was a moment to honor Kelly Price, an advocate for affordable housing and board member for Housing for All, who died in December. A magnolia tree will be planted on the site to honor her dedication to the project.
Mayor Will Haynie said for many years the term "affordable housing in Mount Pleasant" has been an oxymoron, but Gregorie Ferry Towns is an example of what can happen when many come together with a single vision.
For Stampe, moving into Gregorie Ferry Towns will be a "fresh start" for her and her son – a place they can call home for many years to come.