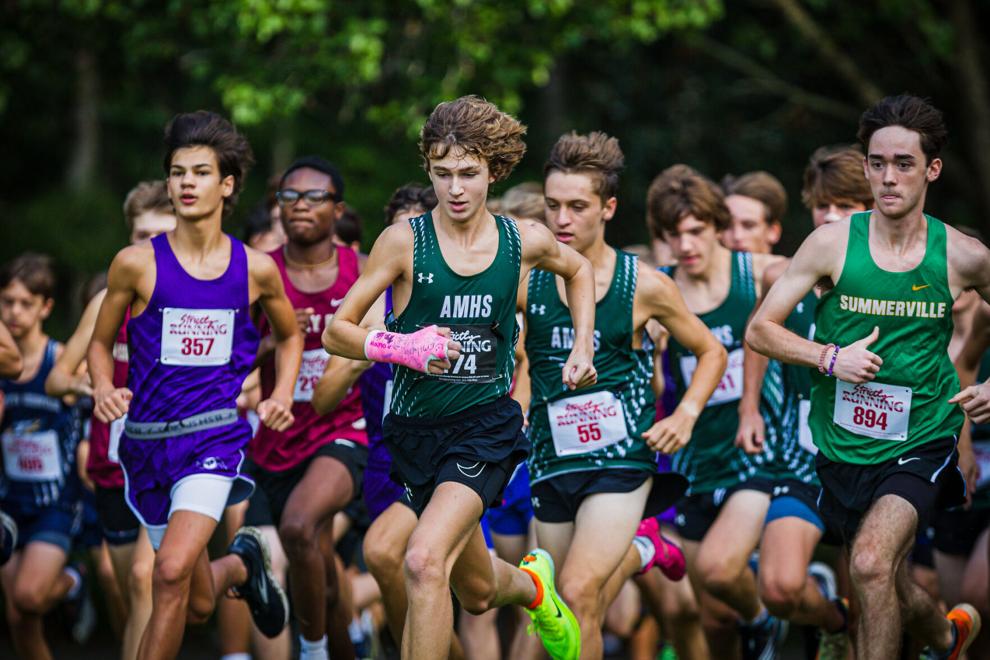 The Raptor Boys Cross Country team started the season with a second-place team finish and first-place individual finishes in both the varsity and JV races at the Pinewood Invitational Aug. 27.
Sophomore Quinn Swanton won the boys varsity meet with a 17:03.56 5K time, beating Phillip Simmons' Ryan Rousseau by nearly 10 seconds. In the JV race, freshman Brayden Bunt took the race with a time of 19:28.
Junior Colin George and sophomore Hunter Kuhnell were the next two Raptors behind Swanton in the varsity race, coming in 13th and 14th overall with times of 18:20.81 and 18:21.08 respectively.
In his Magnet debut, senior Ben Fancher ran an 18:38.09 for 18th place while sophomore Peyton Johnson ran 1:38 faster than last year at this race with 18:56.38 to finish 22nd overall. Right behind Johnson was Everett Landrith with a time of 18:56.41, also running 1:35 faster than he did last year at Pinewood.
Rounding out the varsity team performance, Adam Kremer and sophomore Reece Early finished 43rd and 44th overall with times of 20:00.04 and 20:01.52 respectively, while junior Ronan Kotz finished 49th with a time of 20:07.15.
The Raptors varsity team amassed 68 overall points behind Phillip Simmons' 40 and ahead of Summerville's 114.
The boys JV team also tied for first in the team competition but ended up second after the tie-breaker.
Behind Bunt's first-place individual finish was Lawton Harper (21:20.63), CJ Geiger (221:35.56), Noah Boudolf (21:54.87), Justin Womble (22:10.03), William Sander (23:56.39), Griffin Stiegman (25:00.65) and John Thomasson (25:41.17).
Head coach Brian Johnson was very pleased with his team's performance and believes it was a sneak peek of great things to come for this team.
"It was a very good opening meet for us. It was nice to see both the Varsity and JV teams finish runner-up and have the individual winners of each race in a competitive field," Johnson said, noting that the varsity top five averaged one minute faster than last year at this meet and scored 32 points less. "It was a good checkpoint of where we are now and gives us something to build on."
The boys wore black ribbons in honor of Tim Limbert, the Raptors' former cross country coach the past three years who passed away unexpectedly last spring.
"I believe that Coach Tim would be very proud [of the teams] as well," Johnson added.
The Raptor runners competed at the Eye Opener meet in Spartanburg on Sept. 4. This meet featured many of the best cross country runners in the state.