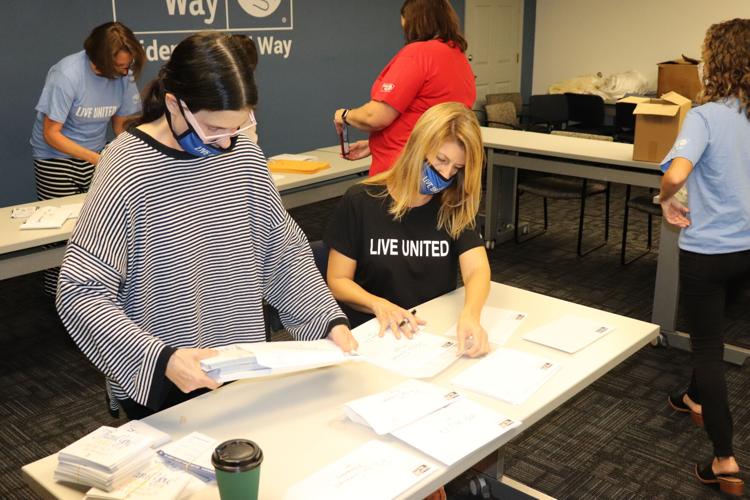 Telling educators how much they are appreciated would be welcome anytime, but this year those thanks are needed more than ever. 
As the coronavirus makes holding classes online and in person challenging, community members want teachers and school staff to know how much those efforts count. So Trident United Way supporters are wishing teachers and school staff a big thank you by assembling special packages which will be delivered to schools across the tri-county area, including in and around the East Cooper community.
For the past few months, community members showed their thanks either online or by filling out a special postcard to give their thoughts on why teachers and school staff are so special. More than 6,000 cards and online forms were returned. 
Many got creative with images of popsicles or donuts to show off in art how families and kids feel about their favorite teachers.
Other cards share heartfelt messages of thanks and encouragement in various ways of saying thank you.
"This was planned before COVID-19 to show love and affection for teachers and school staff," said Brian DeRoy, senior content and communications manager for Trident United Way. "At first everyone was nervous about handling postcards, so we also found a way to add an online component." 
Education Director Angie Reynolds says the effort shows how our community comes together to support those who care about our kids.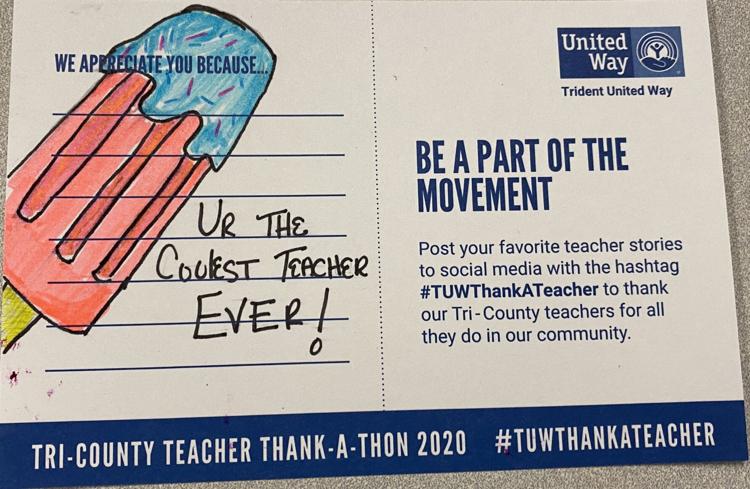 "As a former teacher and from a family of educators, teachers deserve an enormous thanks this year more than ever. They have overcome so many obstacles through where they do instruction, how they do instruction and all the issues going on in the community as well. They deserve waves of thanks coming their way this fall."
Trident United Way Advancement Senior Officer Kathleen Stevens started the effort back in early spring. As a parent, she thought getting the community involved in giving thanks to teachers was the least she could do. "For them to receive a physical postcard with those notes of encouragement, I think will mean the world in such a weird and difficult time that we are all in, Stevens said."
Trident United Way helps schools in other ways as well, with school supplies, literacy improvement classes and book drives, said DeRoy. It's part of the nonprofit's concentration on education. 
The cards were split among the school districts for distribution.