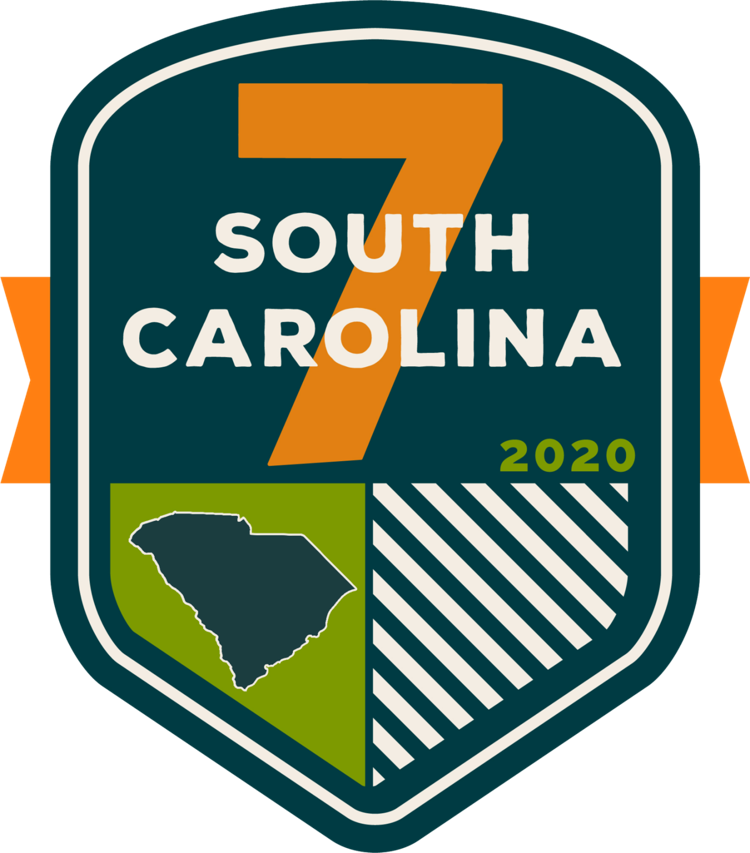 Global expedition leader Tom Mullikin has been leading the first-ever expedition of its kind across South Carolina in order to showcase the unique natural beauty of the Palmetto State and to raise greater awareness of environmental threats (from disastrous storms, flooding) to the most vulnerable areas of the state.
Accompanying Mullikin on the expedition so far have been ESPN2 angling expert and Yamaha Rightwaters pro Davy Hite; S.C. Lieutenant Gov. Pamela Evette; state senators and representatives; members of the U.S. Army Special Forces, Army Ranger, and Marine Infantry communities; and so many others.
The South Carolina Seven (SC7) is a month-long expedition from the mountains to the sea that began in the Upstate, July 1, and has already covered over 240 miles (at least 80 of which have been along the Palmetto Trail) as the wilderness route snakes toward the South Carolina Lowcountry, July 30. The expedition has been both literal (those physically participating) and virtual (for those in nursing and assisted-living facilities statewide who are able to participate in real time.)
Remaining destinations have included a gravesite memorial service for American Revolutionary hero Francis Marion at Belle Island Plantation Cemetery as well as exploring the trails throughout Santee State Park (July 21) followed by the Lake Moultrie Passage (July 22). Tomorrow begins the Swamp Fox Passage (July 23-24); Awendaw Passage (July 25); Edisto River (July 26); Bull Island (July 27); the Ashepoo, Combahee and Edisto Basin (ACE Basin – July 28); Cooper River Blackwater SCUBA diving (July 29); and the finish-line celebration in Charleston at the S.C. Aquarium (July 30).
To access the map and additional information, visit southcarolina7.com.
To access full itinerary, visit southcarolina7.com/full-itinerary.