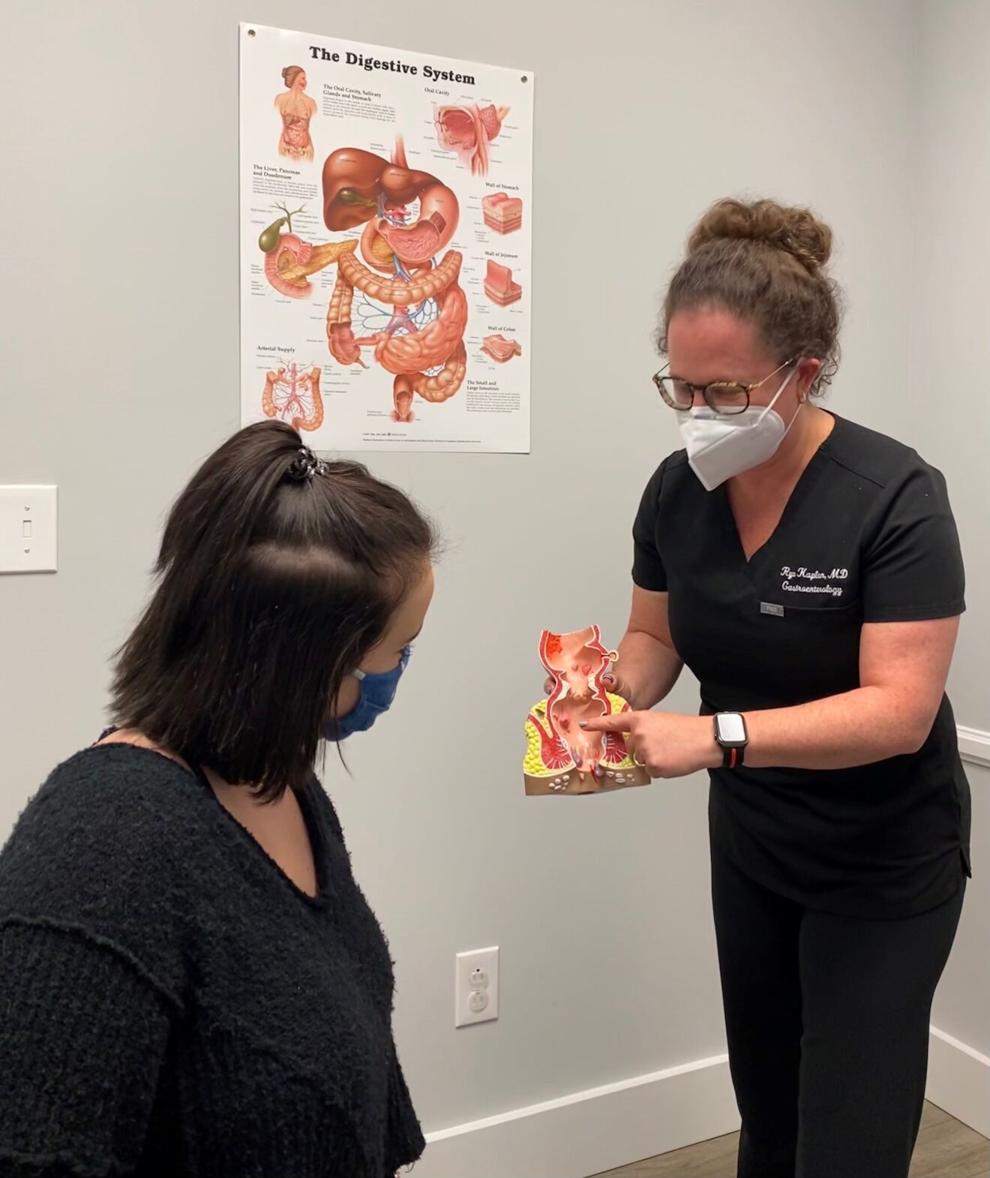 During Colorectal Cancer Awareness Month, East Cooper Medical Center is reminding people to get routine screening colonoscopy to detect colorectal cancer or pre-cancerous colon polyps as early as possible.
According to the Center for Disease Control, one out of three adults are not up-to-date with colon cancer screenings.
Dr. Rya Kaplan, a gastroenterologist at East Cooper Medical Center, said colorectal cancer is more prevalent than people likely realize. Colon cancer is the third most common cause of cancer related deaths, aside from some skin cancers, she said.
Recent studies have shown younger people are getting colon cancer, which prompted the recommended screening age to lower to 45 for average risk patients. Those with a family history of colon cancer or pre-cancerous colon polyps may be recommended to receive a screening earlier than age 45 depending the number and ages of family members with colon cancer history.
For average risk patients, if no polyps were found during the screening and there is no family history of colon cancer, they do not need another screening for 10 years. If a patient does have pre-cancerous colon polyps, the recommended time until the next screening is generally between one and five years depending on the size and number of polyps.
According to information provided by East Cooper Medical Center, 60 percent of colorectal cancer-related deaths could have been prevented with a routine screening colonoscopy.
Routine colonoscopy screenings are important because colorectal cancer, unlike many other types of cancer, can be detected early.
For example, last week during a routine screening, Dr. Kaplan found colon cancer in a patient with no symptoms and no family history of colon cancer. While she said that doesn't happen frequently, it is an example that illustrates the importance of routine screenings.
When it comes to the colonoscopy procedure, Dr. Kaplan said the prep has gotten better – there are smaller volume preps available to take. For the procedure itself, the patients are asleep and it typically only takes about 30 minutes. "Worries about the colon prep and being awake for the procedure really shouldn't be a barrier to getting a colonoscopy," Dr. Kaplan said.
Dr. Kaplan said most insurance companies are now covering average risk screenings for patients who are 45 and older. However, since the recommended age changed recently in the last few years, not all insurance companies have made the change. She said as time goes on, more should cover patients starting at age 45 since there are now multiple medical societies recommending the earlier age for screenings.