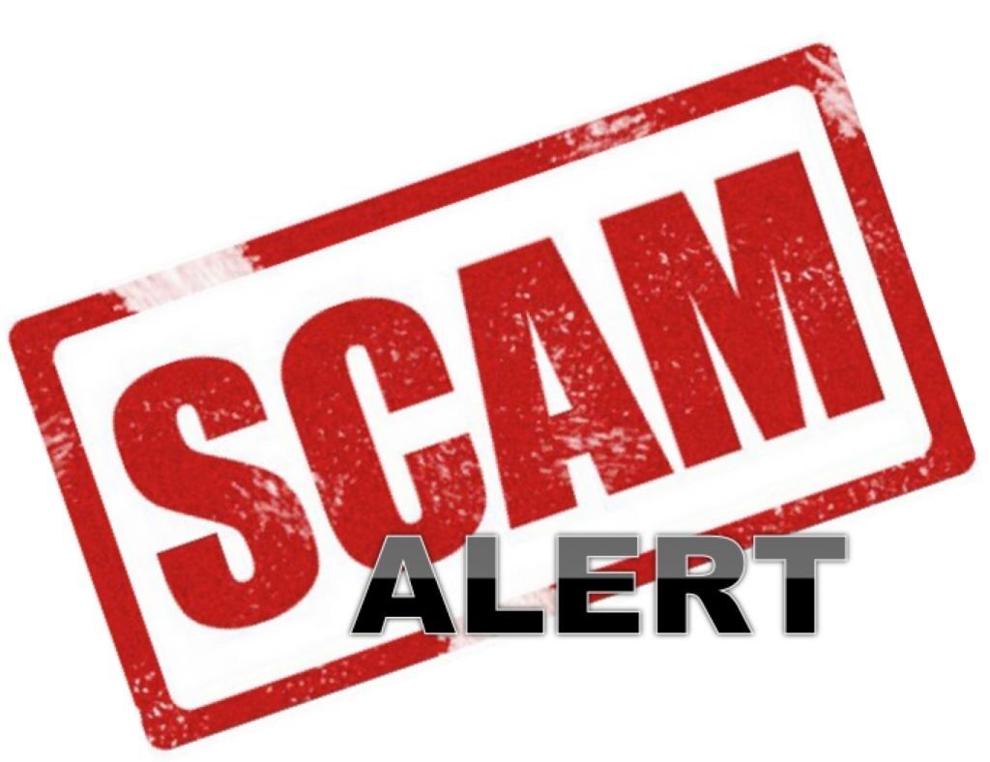 The Mount Pleasant Police Department received complaints that illegitimate calls are being made on behalf of "Captain Martin" from scammers who are asking for money. However, MPPD reminds citizens that the department will never request money over the phone.
No official reports have been made regarding the issue, but the police department is warning citizens to get ahead of the issue, said Inspector Don Calabrese, MPPD's public information officer. There are no specific details released about the scammers at this time. 
Typically, scammers will use fear tactics to persuade victims to pay or else something will happen to them. Calls from the police department can be even more intimidating. However, Calabrese emphasized that the police department will never ask for payments over the phone.
Since the pandemic has shifted many interactions to phone calls and emails, scammers are using the increased use of technology to their advantage. "We're all using the phone more, I can only assume the scammers are using the phone," Calabrese said.
Anyone who receives a similar call should contact the police department through the dispatch center at 843-743-7200 to make a report or confirm the legitimacy of the call.
MPPD posted information about other recent scams on their Facebook page. Recently, a citizen received an email from someone posing as the owner of the company where they're employed. The email asked them to purchase eBay, Mastercard and Visa gift cards for employees to recognize their hard work. The scammer asked the employee to send pictures of the back of the cards which allowed them to redeem the cards.
MPPD warns that scammers can make emails look legitimate by adding personal information, so it's important to follow up over the phone to verify the request.
MPPD posted several tips to help spot phishing emails from Codefense's website:
1. Emails Demanding Urgent Action
Emails threatening a negative consequence, or a loss of opportunity unless urgent action is taken, are often phishing emails. Attackers often use this approach to rush recipients into action before they have had the opportunity to study the email for potential flaws or inconsistencies.
2. Emails with Bad Grammar and Spelling Mistakes
Another way to spot phishing is bad grammar and spelling mistakes. Many companies apply spell-checking tools to outgoing emails by default to ensure their emails are grammatically correct. Those who use browser-based email clients apply autocorrect or highlight features on web browsers.
3. Emails with an Unfamiliar Greeting or Salutation
Emails exchanged between work colleagues usually have an informal salutation. Those that start "Dear," or contain phrases not normally used in informal conversation, are from sources unfamiliar with the style of office interaction used in your business and should arouse suspicion.
4. Inconsistencies in Email Addresses, Links & Domain Names
Another way how to spot phishing is by finding inconsistencies in email addresses, links and domain names. Does the email originate from an organization corresponded with often? If so, check the sender's address against previous emails from the same organization. Look to see if a link is legitimate by hovering the mouse pointer over the link to see what pops up. If an email allegedly originates from (say) Google, but the domain name reads something else, report the email as a phishing attack.
5. Suspicious Attachments
Most work-related file sharing now takes place via collaboration tools such as SharePoint, OneDrive or Dropbox. Therefore internal emails with attachments should always be treated suspiciously – especially if they have an unfamiliar extension or one commonly associated with malware (.zip, .exe, .scr, etc.).
6. Emails Requesting Login Credentials, Payment Information, or Sensitive Data
Emails originating from an unexpected or unfamiliar sender that request login credentials, payment information or other sensitive data should always be treated with caution. Spear phishers can forge login pages to look similar to the real thing and send an email containing a link that directs the recipient to the fake page. Whenever a recipient is redirected to a login page, or told a payment is due, they should refrain from inputting information unless they are 100% certain the email is legitimate.
7. Too Good to Be True Emails
Too good to be true emails are those which incentivize the recipient to click on a link or open an attachment by claiming there will be a reward of some nature. If the sender of the email is unfamiliar or the recipient did not initiate the contact, the likelihood is this is a phishing email.