Over 30 vendors at the Village Emporium off Coleman Boulevard in Mount Pleasant search far and wide to find unique furnishings to fill the boutique antique market. Sometimes, the findings are worthwhile, while other times they end up empty-handed.
"This is a tough gig," said Cindy Mazzei, a co-owner of Village Emporium. "You have to be on the hunt all the time."
Mazzei said the vendors have to track down auctions and estate sales; oftentimes, they travel outside of the state to find unique pieces that are worthy of adding to their collection. From her own experience, she has stood outside in the rain or traveled far only not to find what she was looking for.
"People aren't just running somewhere and picking this up – they're literally hunting and they're driving hours," Mazzei said.
All four of the owners, Mazzei, Jean Gabriel, Laura Rames and Jacquie Hughes, have prior experience in the antique market business and are currently vendors at Village Emporium. They know what it takes to curate a collection of quality, vintage furnishings.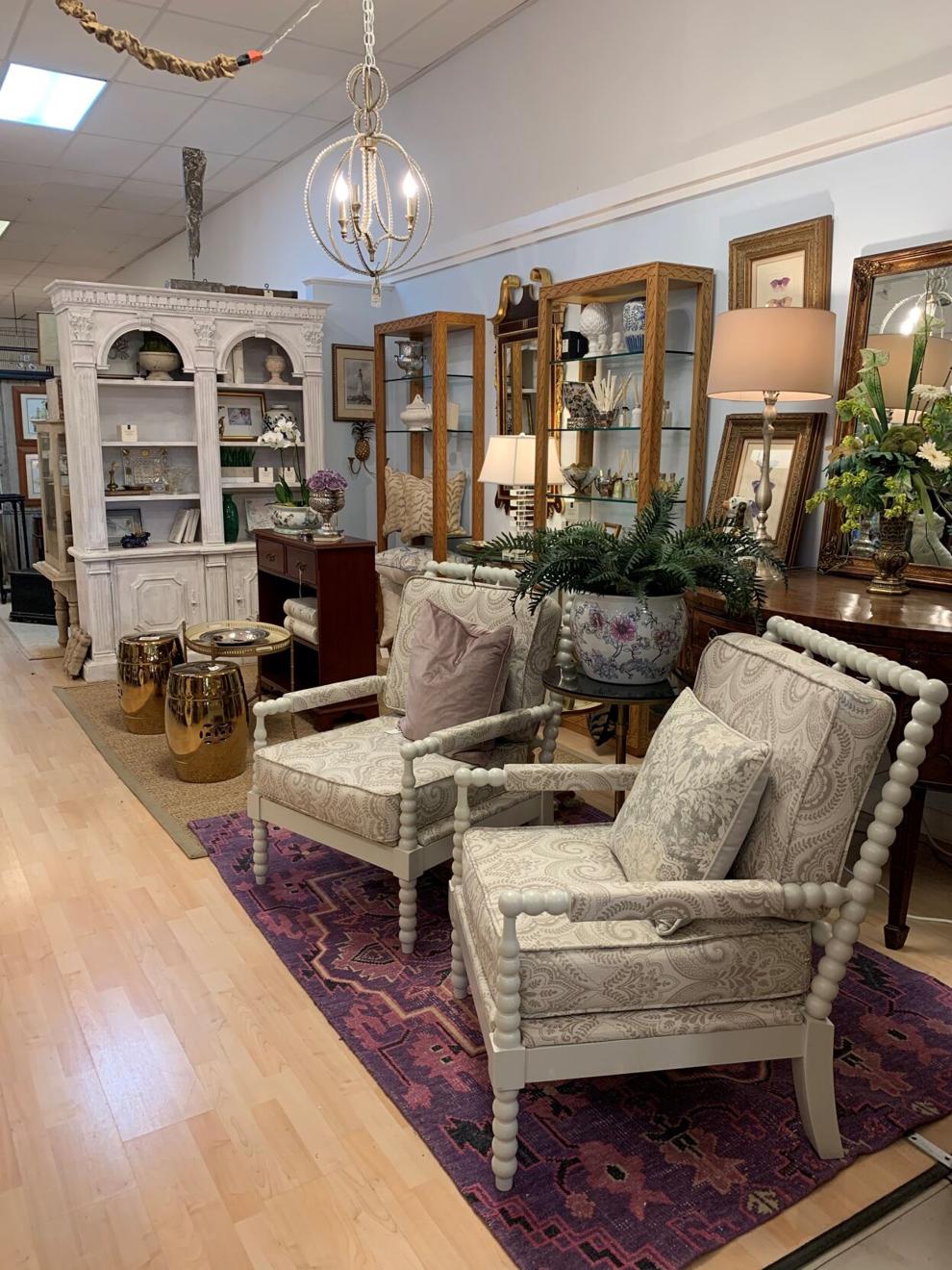 The Village Emporium offers both antique and new décor and furniture. Items in the store include Turkish rugs, armoires and dressers, glassware, chandeliers and sofas. Each vendor has a booth in the store that is styled to fit the vendor's taste and the overall aesthetic of the store.
"The more unique it is, the happier our customers are," Hughes said.
Hughes explained that mid-century modern is a trending style that many customers are looking for, however there are different levels of the specific style and the Village Emporium wants to offer items that are not commonly found.
On April 1, the Town of Mount Pleasant hosted a ribbon cutting ceremony with the four owners of the store, alongside Mount Pleasant Councilmember Kathy Landing and Rebecca Imholz, the Mount Pleasant Chamber of Commerce director of development.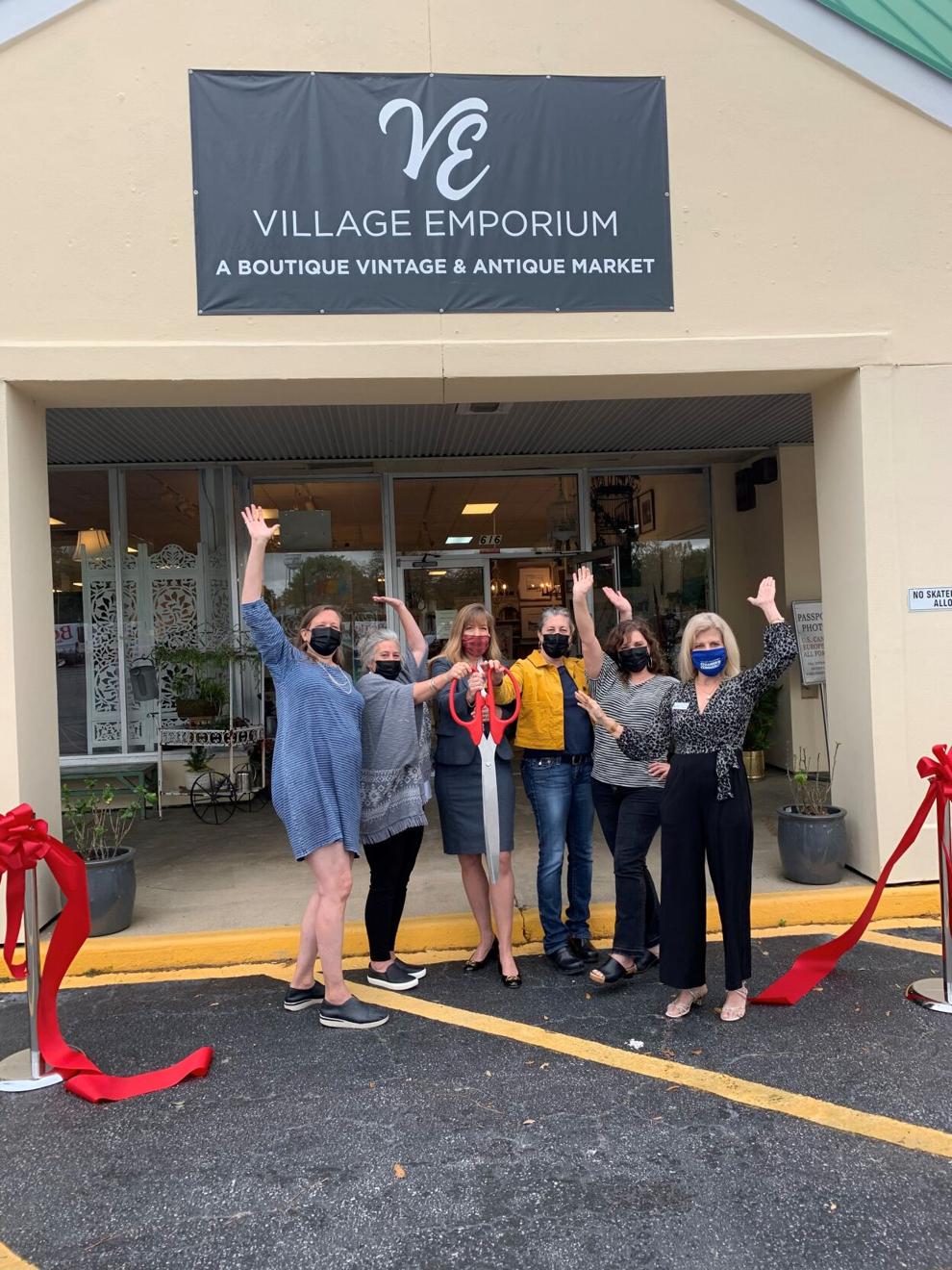 "We're so happy to welcome another new business in Mount Pleasant," Imholz said. "I went around a little bit this morning; I will be there for quite some time. It is absolutely gorgeous."
The store opened in August in the Moultrie Plaza Shopping Center and Rames said several customers have expressed their desire to redo their homes after spending so much time there during the pandemic.
"We help take people's drab COVID homes and turn them into something fun and relaxing," Rames said.
Mazzei added that the atmosphere of the store is comfortable and welcoming – she said many customers will grab a cup of coffee from one of the local coffee shops nearby and then browse the store. "It's a nice environment to come into," Mazzei said. "It's very nostalgic for people."
The four owners expressed their gratitude to the whole Village Emporium staff including Meredith Gibson, Frances Highfield and Holly Giersch.
Rames said the antique market business is very community-oriented, whether it's meeting someone selling a family relic or conversing with customers who have an interest in specific antiques.
"My favorite part is the stories of the people I meet and learning where these pieces come from, some of the history there," Rames said.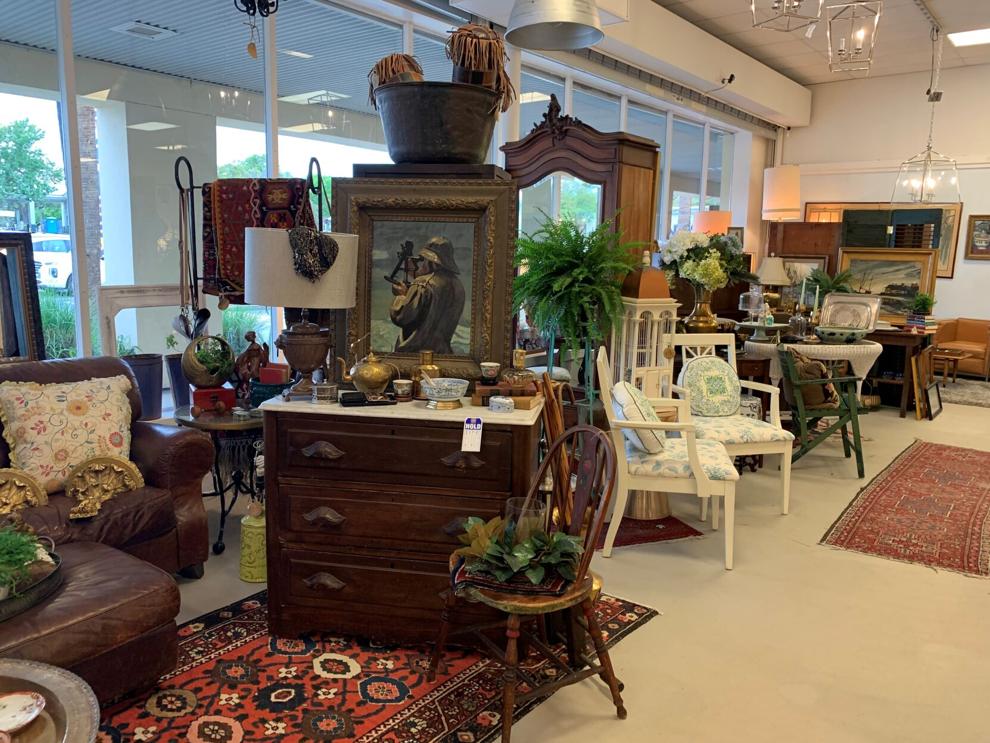 The connections with customers can even extend nationwide due to social media, as Mazzei found out the other day. Mazzei said there was a picture of San Francisco in the background of one of the store's Instagram posts. A woman called the store asking if they carry other Northern California items because that's where she lives. Mazzei was excited to tell her she's originally from the area and tries to find California-related items. During their conversation, the two discovered that they're both from Weed, California and were born six miles apart from each other.
"This is such a community," Mazzei said. "You start following people from all over the country and it's just super cool."
On April 25 at 10 a.m., Village Emporium is inviting the Mount Pleasant community to shop their French-style flea market. The event will be right outside of the store in the parking lot. Vendors will bring items they have in storage that are not on display in the store, including used furniture that needs minor updates like a new coat of paint or stain.
For more information about the store or other upcoming events, the Village Emporium posts updates on Facebook and Instagram.