Winds are blowing in a new direction for a historic shrimping vessel that has been a fixture on Shem Creek for more than 30 years. The Winds of Fortune, a staple of Shem Creek's maritime history, has sold.
Wayne Magwood, longtime shrimper and captain, originally purchased the vessel in 1987 and hauled it to the Lowcountry from Alabama. Three decades later, it's now departing from its dock after being scooped up by a seafood distributor from Holden Beach, N.C.
The transaction was finalized on Wednesday, July 15 and the vessel has since been relocated by the purchaser, Holden Beach Seafood. The sale price of the Winds of Fortune was not disclosed by either party.
The new owner of the vessel, 26-year-old Aaron Robinson, is the owner of the seafood market that his grandfather started in 1983. Robinson said he plans to rename the vessel Shayna Michelle after his wife and change the paint scheme to white and blue with red pinstripes.
The new ownership will operate the vessel with a three-man crew. Robinson named Matthew Corbett as captain.
"Definitely blessed to continue the history on this boat," Robinson said, admiring the 68-foot long and 83-ton (166,000 pounds) vessel. "The boat will last as long as I do being solid fiberglass."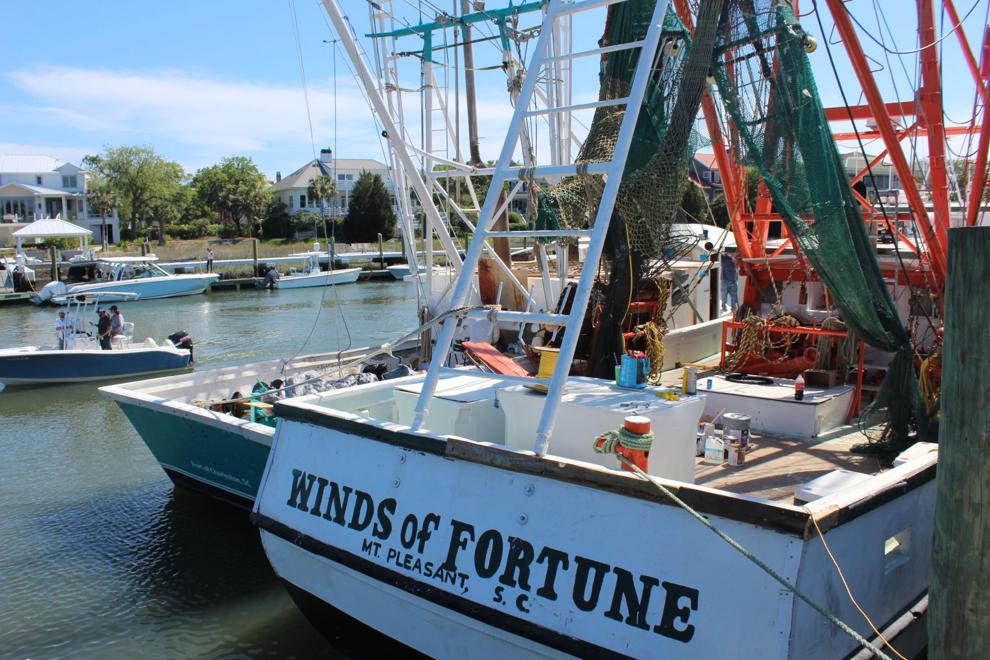 Magwood admitted it was bittersweet announcing the personal news directly related to his lifelong career and livelihood, but said it was time to hand the helm over to a younger generation. He said it was getting extremely difficult to find and keep crew members who were both knowledgeable about shrimping and willing to work such long, hard hours.
He also noted that the upkeep of a vessel the size of Winds of Fortune was becoming too tiresome for "one old man." Magwood said he's satisfied with his decision and knows he made the right choice.
"I can sleep at night knowing she'll still be working and cared for properly," he said.
Magwood noted he is very pleased with the new owners, who he says are young and striving to make a shrimping legacy of their own. As for the legacy of the Winds of Fortune, it's been married to one of the most seasoned shrimpers on Shem Creek.
Magwood, now over 60 years old, started trawling at the age of 12 years. After 50-plus years in the industry, he too is retiring along with his vessel.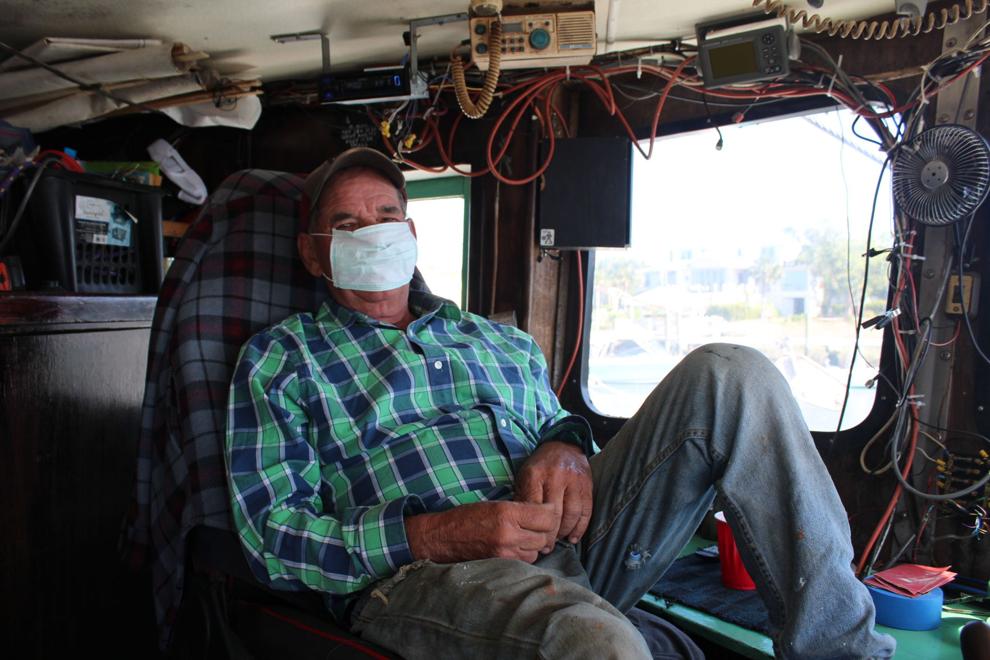 The family's ties to the water date back to the 1930s, going back more than five generations. Magwood's father Clarence built Magwood Dock and founded Magwood Seafood and Sons in 1972.
Nearly 30 years into the family business, Magwood and and his crew experienced the best catch ever aboard the Winds of Fortune. On opening day of shrimp season in 1996, they fetched 10,000 pounds of shrimp in 13 hours. Then turned around and sold it for $3 per pound and made $30,000.
In 2007, Magwood purchased the land and built the marina on Magwood Dock, where Simmons Marina is located today. After Magwood was forced to sell the property to the bank in 2014, the marina recently sold once more last month for just under $4 million.
Magwood's deep family roots on the water has gained the Winds of Fortune popularity over the recent years. The vessel has made appearances on The History Channel, Dirty Jobs, The Amazing Race and was even featured in a music video for country singer Darius Rucker's "Come Back Song."
Although Magwood is hanging up the nets, he will still have a presence around Shem Creek. He will be spending his retirement as a shrimping consultant and mentoring the next generation of fishermen from Tarvin's Seafood by teaching them maritime trades such as sewing nets.
"I am looking forward to a slower pace of life and being available for family and friends when they need me," he said. "And as an extra crew man or just there to offer a piece of advice."
A small retirement gathering will be held for Magwood at Tarvin Seafood, which will be announced on the Winds of Fortune's Facebook page in the coming days.