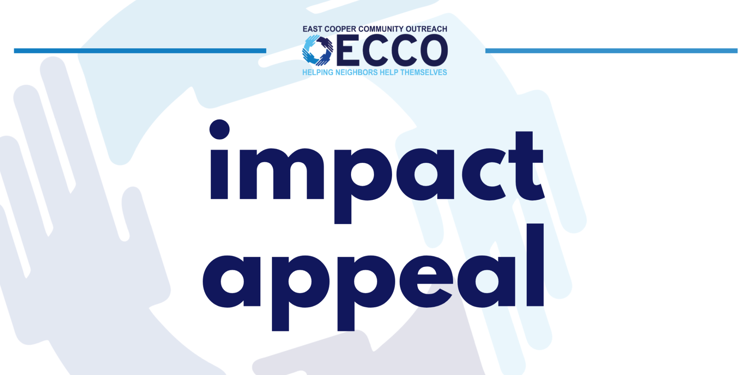 Due to the COVID-19 pandemic, East Cooper Community Outreach (ECCO) made the decision to cancel its eighth annual Hope Fundraising Gala aboard the USS Yorktown at Patriots Point. The funding from the event each year supports ECCO's overall mission to provide safety-net services to neighbors with low incomes, and empowering them to create a better future for themselves, their families, and the community.
"Each year, our gala helps bring in over 20% of our overall budget. Making the difficult decision to cancel was not taken lightly, but for the safety of the attendees, we thought it was the right decision," Don Squires, ECCO's Director of Development and Marketing.
At ECCO's gala each year, they host an Impact Appeal, calling on attendees to raise their auction paddles to make a 100% tax-deductible donation towards to help neighbors in need throughout the East Cooper communities. Last year, the event attendees stepped up to the challenge and helped ECCO raise over $57,000. This year, ECCO's goal was $60,000.
"Although this year's gala was canceled, we still believe we can meet our fundraising goal," Squires stated. "Due to the COVID-19 pandemic, we're seeing a large increase in food and financial requests and we'd like to challenge the community to help us meet those needs."
Visit ECCOcharleston.org/impact-appeal to find out more information about how you can donate towards ECCO's Impact Appeal.