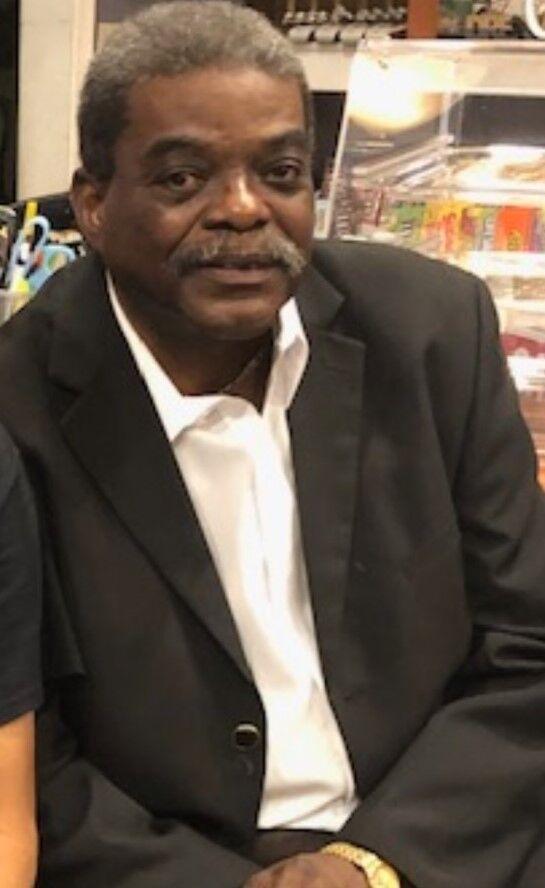 The Constitution Essay Contest gives middle and high school students and adult writers the opportunity to explore the first amendment and discuss freedom of speech in the context of the Constitution. First-time Constitution Essay judge, Barney Blakeney, said this experience allows contestants to gain knowledge they can carry with them throughout their lives.
"We can all benefit from what this essay this contest can put on the table. Not only as writers of the essays, but those who will consume in the information – it's a win-win situation," Blakeney said.
He said through research and writing the essay, contestants will have exposure to information that will be invaluable again and again.
Blakeney has been a longtime journalist and columnist in the Charleston area for over 40 years. He spent the majority of his career working with the Charleston Chronicle and is currently a freelance writer. In addition, he has served on a wide variety of civic and community boards and is a recipient of the Charleston Branch NAACP Corporate Lifetime Achievement Award.
As a formally trained writer, Blakeney's expertise will give him a unique perspective on the essays. The main aspect he's looking for is how well the writing resonates with readers. "Having that training and that experience I think gives me an opportunity to look at it through that prism," Blakeney said.
In addition, he said the essays should have clarity, style, depth of information and accuracy.
He said the topic of the essay contest is important because free speech is the tenant that democracy is founded on. It goes back to ancient times in the Roman Senate and how citizens were given the opportunity to voice their opinions in an open forum.
Blakeney said he's especially pleased that young people have the opportunity to explore free speech because they will be more familiar and practiced when it comes time for them to exercise that right.
"I think it's essential that young people especially understand their rights and responsibilities as regards to the first amendment," Blakeney said.
Although young people will gain a tremendous amount from the experience, he added that adults also have a lot to learn about the Constitution. He guessed that six out of ten people would have to ask what the first amendment is when prompted with the essay topic.
"Intellect isn't dependent on age so there are some people who are my age who still don't understand fully what the first amendment is and what it means," Blakeney said.
Blakeney said that even at 68-years-old, he is always interested in reading new perspectives and emphasized that both writers and readers will gain a lot from the experience.
Blakeney was asked to judge the contest by longtime friend, Larry Kobrovsky, the sponsor of the contest. The two met during Kobrovsky's tenure on the Charleston County School Board while Blakeney was covering the school district as a reporter.
Blakeney wishes more business leaders in the area would follow in Kobrovsky's steps because contests like this one involve diverse groups of people in the community, from the judges reading the essays to the young people and adults who participate.
He said it's an opportunity that offers a chance "to really gain some insight that will carry you through a lifetime."
The essay contest began on Feb. 3 and ends on Wednesday, March 17.
Only online submissions are accepted. For more information about the contest and to submit an essay, go to moultrienews.com/constitution-essay.
The contest is open to both students and adults. Students from local middle and high schools are encouraged to participate.
The teacher with the most students from their classes participating in the contest will receive $250.
The top essay in each of the three age categories will be awarded a cash prize:
Middle School winner — $100
High School winner — $250
Adult winner — $500
Essays must be double-spaced in 12 point Times New Roman font. Middle school students should write no more than 300 words. High school student and adult essays should be no more than 500 words.