The first professional opera in colonial America is understood to have been performed at the Dock Street Theater in downtown Charleston in 1735. No doubt, a classic performance. Nearly 300 years later Harold Meers and Saundra DeAthos-Meers are trying to keep opera alive in the Lowcountry with a new innovative approach.
"Opera has been missing from this area, which is kind of surprising for such a cultural town and its history here," DeAthos-Meers said. "It has historical significance and a strong audience base. People who come to the opera here go crazy for it. Yet it's had difficulty surviving. That's where we come in."
DeAthos-Meers is the director of opera at the College of Charleston and an accomplished singer in her own right. Meers, her husband, has spent more than two decades as a well-respected opera singer with a performance catalogue that includes some of the most famous venues in the world. Together, they've created the Charleston Opera Theater, a 501 (c)(3) nonprofit venture that is reimagining how live opera is consumed in the Lowcountry.
"This is a thought we've had for a long time," Meers said. "We decided it was time to start moving on it. Of course, COVID came at just the time when we were moving toward doing some fully staged productions. So we had to hit the pause button for just a second and figure out how to forge a way forward, which was pretty difficult when there are no live performances happening at all."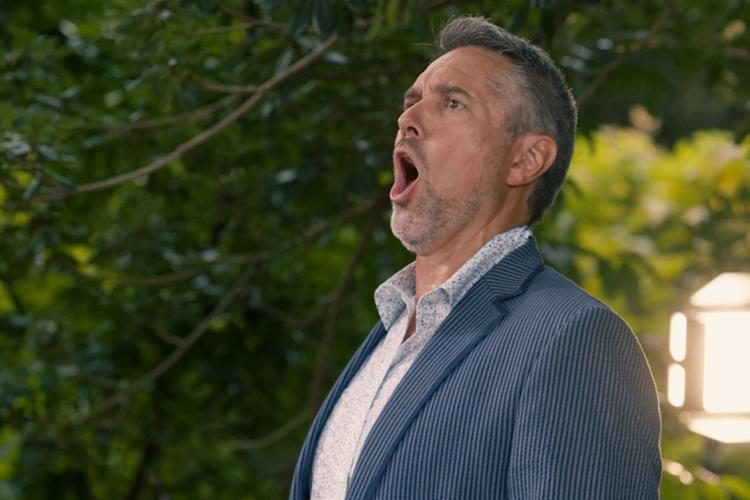 The Charleston Opera Theater will host its first live performance on Saturday, Oct. 3 at Mount Pleasant's Memorial Waterfront Park, titled Opera on the Water. It's a free, hour-long performance co-sponsored by the town of Mount Pleasant, Fox Music House and Innovative Event Services. A diverse cast with international credits will be featured performing some of the genre's greatest hits.
The setup will be similar to the outdoor movie events the town has hosted at Memorial Park this summer. The layout will be socially distanced. There will be food trucks and of course music, for everyone from the opera connoisseur to the casual music fan.
"We thought, let's get folks together and do a free goodwill concert for the community in a beautiful place to not only get a buzz going about what we're doing but also to show what we're all about in this difficult time," Meers said. "With no live performances, artists are suffering. The community is suffering because it hasn't been able to experience this sort of live performance in so long."
The Charleston Opera Theatre is a flexible production that can adapt to the current times but also with plans to evolve as the future allows. Meers calls it "curbside delivery" for opera concerts with portable staging, audio equipment and theatrical lighting. The lineups will vary with national and international artists. The best part is, thanks so sponsorships and donations, it's free for the audience.
"Why not get people together in the park for free?" Meers said. "Let them have a lovely evening while we plan things for the future."
Meers hopes the easily accessible production may interest the more common audience who maybe haven't given opera a try in the past.
"Opera has a reputation to be elitist and it's not," Meers said. "It's down and dirty. It's supposed to break your heart. It's not supposed to appeal to your intellect all the time. It has a broader appeal. People that think that they don't like opera, usually haven't experienced it. We want to grab the non-traditional opera folks. Hopefully we can excite some people."
Meers and DeAthos-Meers are hoping the flexibility of the Charleston Opera Theater will help it not only survive the current pandemic but flourish after it.
"We want it to be innovative and creative and not locked into the traditional venue," Meers said. "We are flexible. If one venue suits better than another, we can adapt depending on what we are producing."
People may have heard opera in the past but Meers says until you experience it live in front of you, as part of an audience you can't fully appreciate it. The Charleston Opera Theater may be an easily accessible opportunity to experience that.
"Opera is very visceral," Meers said. "The human voice just sounds different. The emotion is carried in a different way. There's something beautiful about a community coming together in a shared experience, all there with different emotional reactions. That's the soul of the art form."