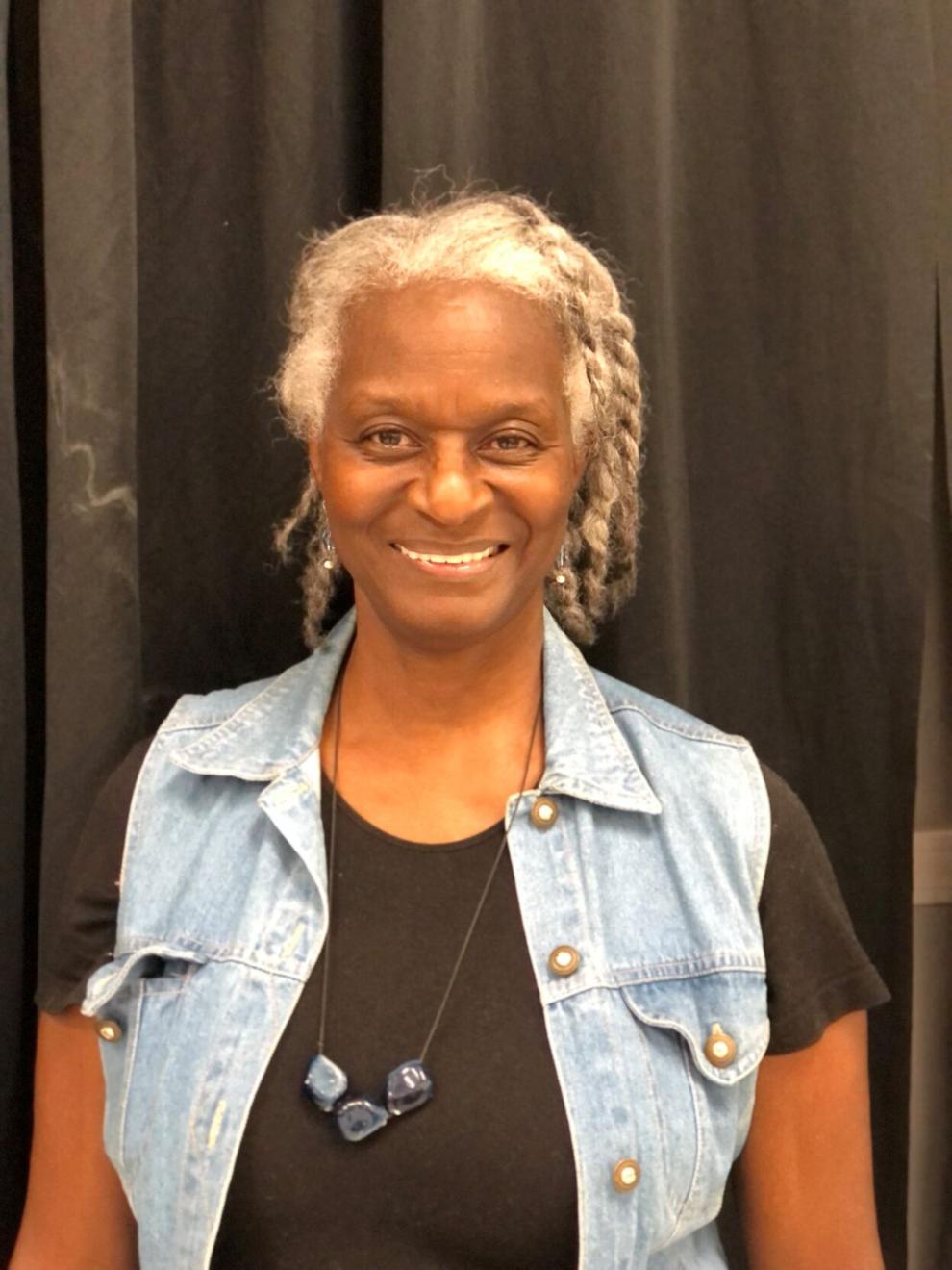 Artist and activist, mom and grandmother, businesswoman and much more, Cheryl German, has spent most of her life in Mount Pleasant. She grew up in the Old Village. Her roots are deep as part of the oldest Black family in that area. As a child she went to Moultrie Elementary. She was in the last graduating class at Moultrie High in 1973. In school she loved playing volleyball and basketball. When she attended the College of Charleston to study business administration she played on the school's first women's basketball and volleyball teams.
Today, you will find her working on the board of the African American Historic Settlement Commission. Unless she happens to be working as a finance assistant with the International African American Museum. Or you might find her busy as the acting executive director of the Old Village Community Association, which she formed in 1995. Oh, and in her "spare" time she owns her own business, Gullah Jewelry Fashion, which specializes in handmade, unique and custom designs by her.
Becoming an artist was an unexpected part of her life. Becoming an activist, however, began quite early in her life.
During the time of the Civil Rights movement while attending Laing School in the Six Mile community she joined the march in 1967 to downtown Charleston when Dr. Martin Luther King was speaking. But, she said she "stayed out of trouble" because of being on sports teams.
"I remember when I was a senior in high school, getting ready to turn 18, when this one person, John Smalls, he worked for the Chronicle, and he said 'You remember when you turn 18 to make sure you go register to vote, and you have to have to promise to come back to work in your community.' So always remember that and that's what I did."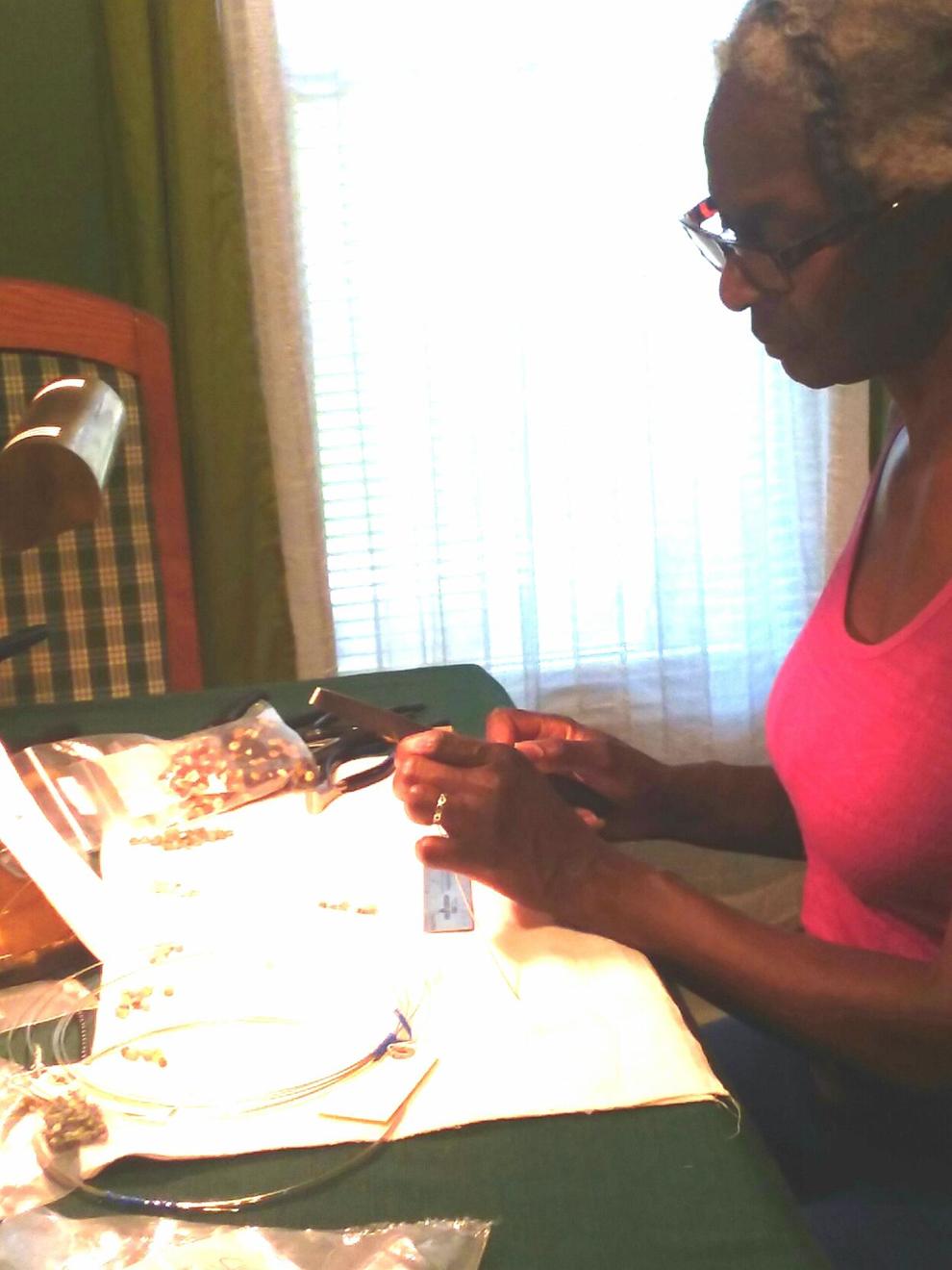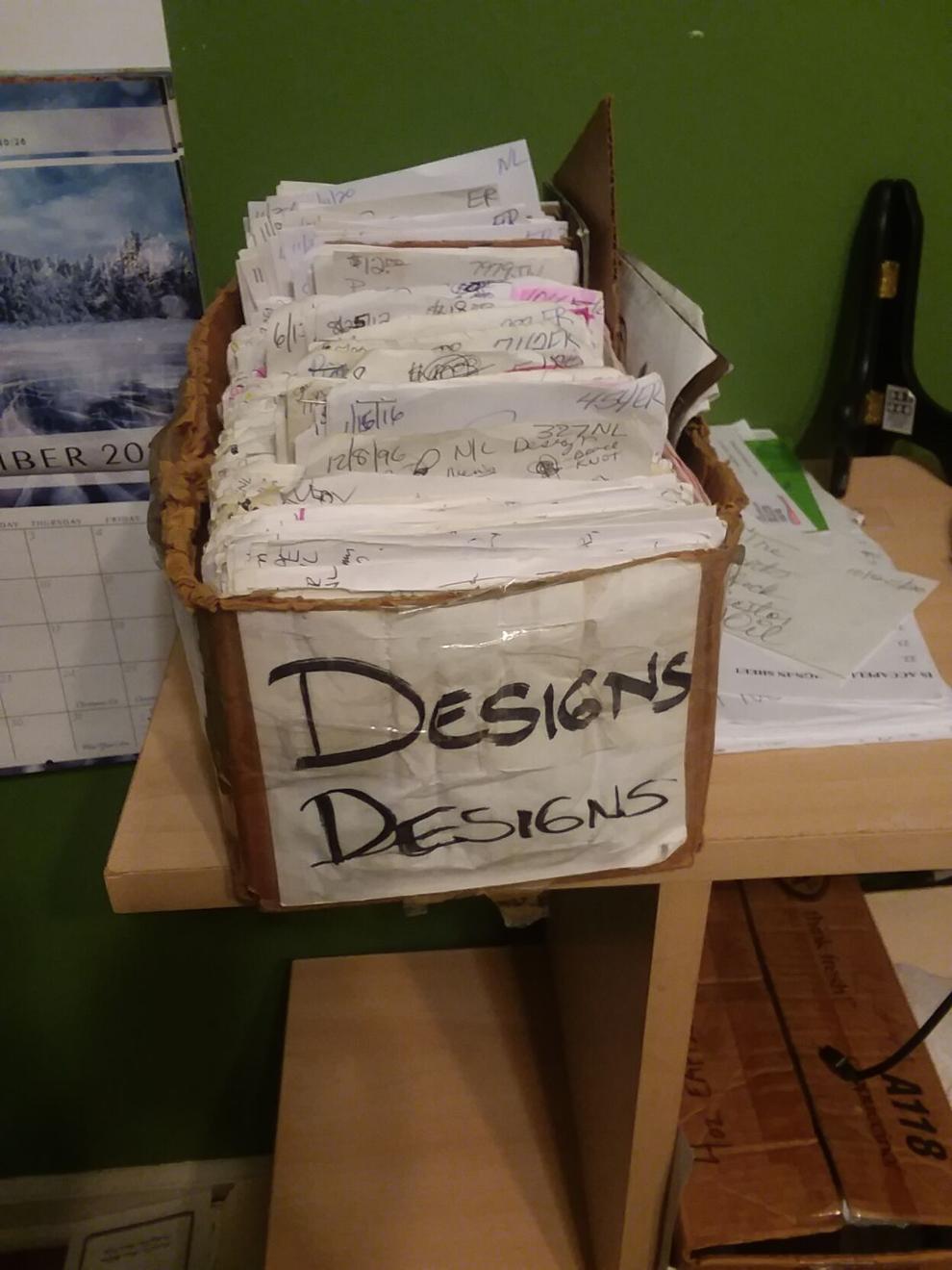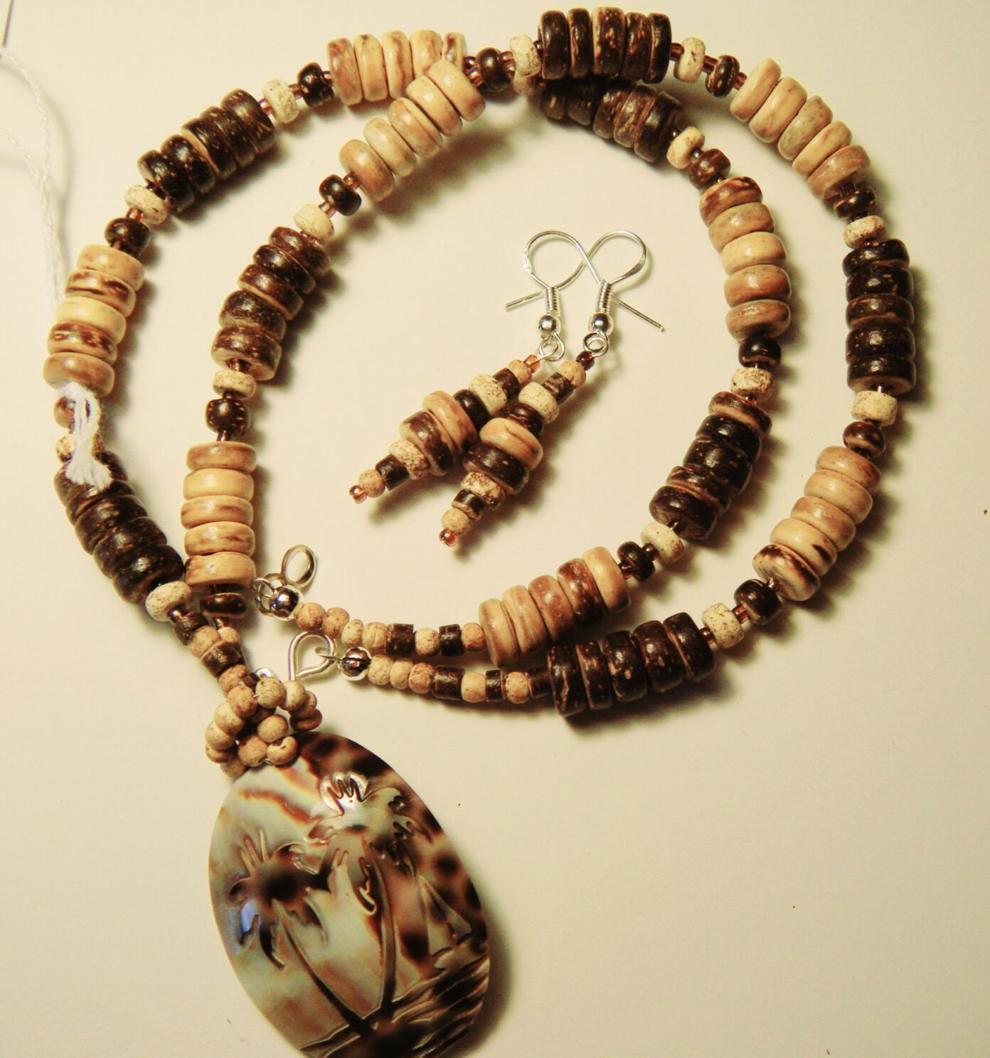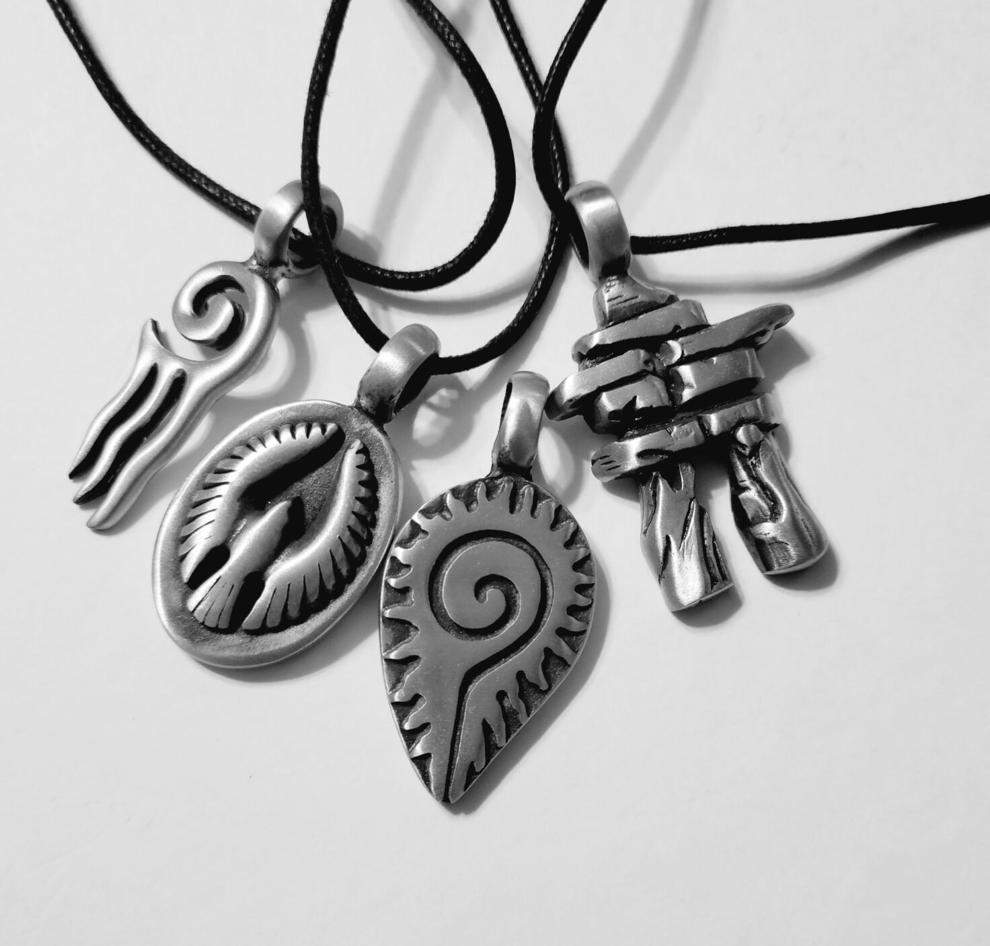 German was attracted to business as a career. "I always did very well with numbers," she said. However, she didn't graduate from the College of Charleston because, coming from a poor family "I went as far as my money could take me." In college she started working with the Afro-American Society "but I never pledged."
Before attending college she participated in the first Miss Black Charleston pageant. At the college, as part of the Afro-American Society, she participated in their pageant "and came in first runner up."
Although she worked in a variety of businesses she couldn't advance as far as she wanted without her degree. She got married, had two children and lived in Maryland for a while, but ended up with a divorce and returned home to Mount Pleasant, two small children in tow and a living to be made.
Faced with the daunting situation of a single mom she said she prayed to God. "God blessed me with designs in my head." Now she has a box with at least 500 of her jewelry designs.
She spent a lot of time doing festivals and craft shows and had a brick and mortar store at one point in downtown Charleston, but the internet and social media changed the way she does business.
Now, German concentrates on using her website and social media to promote and sell her jewelry. She said the immediacy of the web makes a big difference in her sales.
So, she continues to juggle her business and community activism and find balance, if not sleep.
Her work as a board member of the African American Historic Settlement Commission has been a pleasure for her. "I'm just trying to do my civic duty and help them in any way I can… helping with the fundraising part of it." The commission is involved in moving and restoring the Long Point Road Schoolhouse, the last of the African American schools left East Cooper.
Recently she worked with the Rotary Club to help sign up Black residents for COVID-19 vaccinations. She said they had gotten more than 200 people to vaccinate.
Her special pleasure is as an artist, however. She said doing custom design are very rewarding. "I have a lot of designs. But when a customer calls me and shows me an outfit, and gives me some basic colors that they like." After talking to the customer and looking at them carefully she will "come up with a design that suits them…. I've even made jewelry for wedding parties, specialty shops, and things like that."
Have her customers been happy with her work? "I have not failed yet," she said proudly.