More than 300 airmen from the S.C. Air National Guard returned to the Palmetto State over the weekend after a three-month deployment to Saudi Arabia. 
The airmen with a contingent of F-16 jets from the Guard's 169th Fighter Wing were sent to Prince Sultan Air Base to bolster "defense capabilities and potential threats in the region," according to a spokeswoman.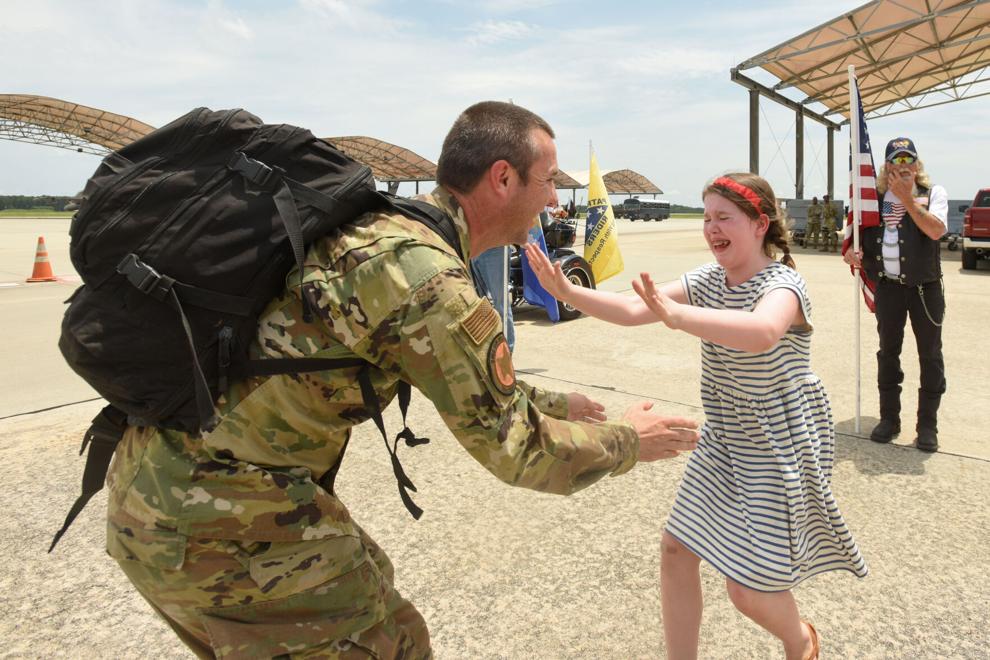 South Carolina's Air National Guard consists of 1,500 airmen, and the majority of them work at McEntire Joint National Guard Base in Hopkins. The 300 airmen returned to the Palmetto State on July 18.
This was the S.C. Air National Guard's largest deployment since the summer of 2018 when they supported a mission rotation in Kuwait. While in Saudi Arabia, the 300 airmen provided support for three major operations, including Operation Inherent Resolve, Operation Spartan Shield, and Operation Freedom Sentinel.
"Since Operation Desert Storm in 1991 and that fateful day of September 11, 2001, Airmen of the SCANG and the 169th Fighter Wing have regularly deployed and taken the fight to terrorists that threaten the safety and security of the entire world while simultaneously providing 24/7 homeland defense security," Air Force Col. Akshai Gandhi, the 169th Fighter Wing commander, said in a statement. 
Other deployments of the 169th Fighter Wing over the past two decades include Turkey, Iraq, Afghanistan and Qatar.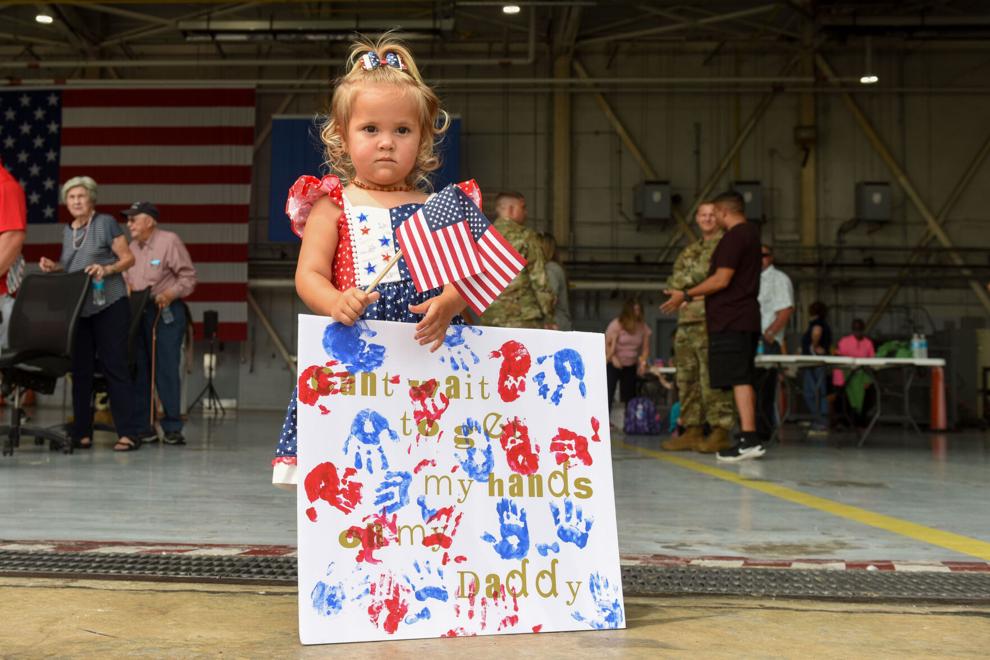 The National Guard is a part-time commitment for many soldiers and airmen. But so many hold full-time jobs in the community and have to be prepared to leave their families, employers and friends at a moment's notice in case of emergencies or sudden deployments.
There were some emotional reunions at McEntire Joint National Guard Base on July 18. One little girl held a sign that read "Can't wait to get my hands on my daddy," as she waited for her father to arrive on the tarmac. Spouses embraced their loved ones as they climbed out of their fighter jets. Siblings ran to meet their parents after the long absence. 
"We ask much of our Swamp Fox Team, their families, employers, and communities and I am truly humbled by their sustained support," Gandhi said. "Their sacrifices enable us to vigilantly ensure the sovereignty of our great country."