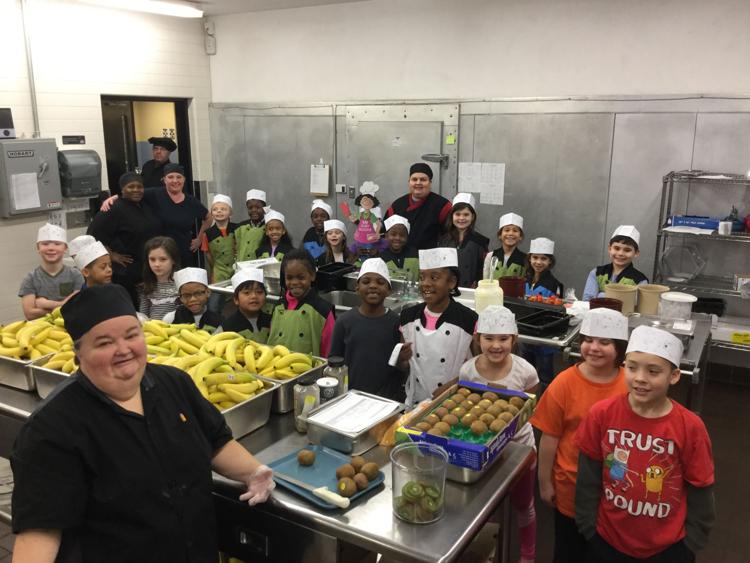 For Child Nutrition Services Manager, Linnie Hansborough, implementing the mascot Ruby Reader to their school nutrition program made all the difference in getting students interested in healthy eating at Sangaree Elementary School. Pretty soon kids were trying new foods and bringing what they had learned at school home with them. 
It all started when Hansborough was brainstorming different ideas on how to get the students interested in nutrition. "I was looking through a magazine from the School Nutrition Association and I saw that they were going to have a contest with this mascot roaming around the school promoting healthy habits," she says. 
That was in early 2018 and since then Hansborough has been recognized by the national organization, the School Nutrition Association, for her efforts in promoting a healthy lifestyle through the use of the mascot, Ruby Reader, and positive wellness among the students at Sangaree Elementary. The School Nutrition Association is a national nonprofit organization that supports and empowers school nutrition professionals in advancing the accessibility and quality of school nutrition programs. 
Although Hansborough got the idea to use the mascot from the School Nutrition Association, she says the program has really taken off at Sangaree Elementary. 
"I am always on the lookout for new ideas to implement in support of our wellness mission," she says. "Ruby has made the difference in helping us educate our students on healthy life choices." 
The "Roaming" Ruby, as Hansborough refers to it, is a cutout of a character in a chef's hat. She "roams" the school and has been known to appear at kitchen tours and taste-testing events that the child nutrition services department leads. 
"Ruby showcases different food options and helps the students engage in nutrition education," Hansborough explains. 
She remembers one particular taste-testing event where she featured a long carrot and taught the kids how to use it as a whistle. "It was a trick I found online," she reminisces. "The kids loved it and still talk about it to this day!" 
Other taste testing events held at Sangaree Elementary included cucumbers, apples and lettuce from the school garden as well as kiwi, strawberries and rutabaga. Hansborough will research the food item before the event and teach the students facts about how each item can improve their health. She'll even teach them about the life cycle of the plant and give them recipe ideas.
"I've actually learned so much myself," Hansborough says. "It's been enlightening to say the least."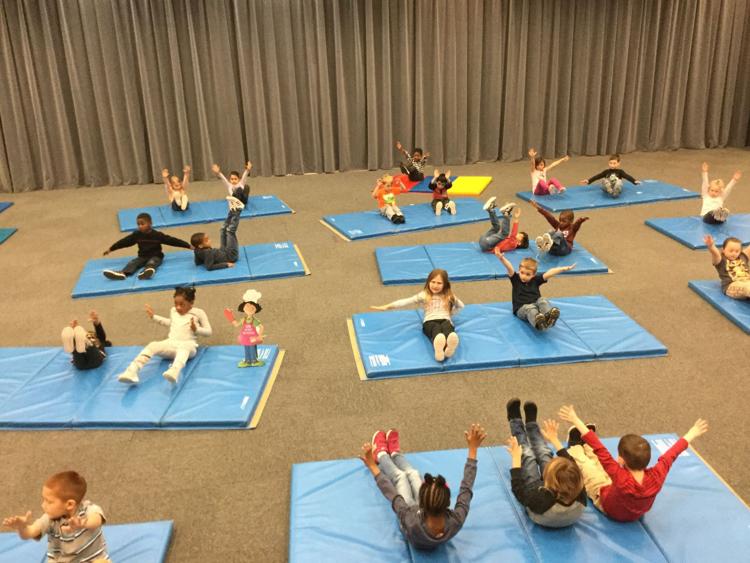 Jaime Koch, the physical education teacher says that although it is her job to teach the students about making healthy choices for an active lifestyle, it is with the help of Hansborough that she also incorporates nutrition into her lessons. 
"Nutrition is a big piece of that healthy active lifestyle puzzle. Mrs. Hansborough brings a lot of those puzzle pieces to the table. Our Wellness Committee could not accomplish all that we have without the support and contribution from her," Koch says. The creativity she brings to our students with taste tests, Roaming Ruby and using foods from our school garden, says Koch, has made nutrition fun.
Barbara Webber, the principal at Sangaree Elementary adds, "It is all about teaching the students to make the right choices when it comes to nutrition, like opting for a healthy snack and giving them that ability to know the difference." 
Webber went onto say that Hansborough has even incorporated a water campaign where she makes sure that the students are hydrated and can even bring water bottles home. "The students know they can go to her and ask her for water or healthy snacks to bring home if they need that extra support," she says. 
Hansborough also completed a campaign at school for National Breakfast Week in March. "During that week we showcased different breakfast foods and it was a way for us to promote an increase in breakfast participation," she explains. 
Promoting wellness through Roaming Ruby is the part of Hansborough's job that she says she absolutely loves. "It makes me feel great to know that I am helping in some way to encourage these students to lead a healthy life," she says. 
Her efforts are also not going unnoticed locally. Sangaree Elementary is in the top three for the Boeing Center for Students' Wellness School Wellness Checklist Contest. 
"What Mrs. Hansborough is doing for our students is beyond words," Webber says. "She is helping to build a safe and secure environment here and she has a genuine interest in helping them live healthy lifestyles. It is so important that our students come to school ready to learn and if they are hungry, they can't concentrate."