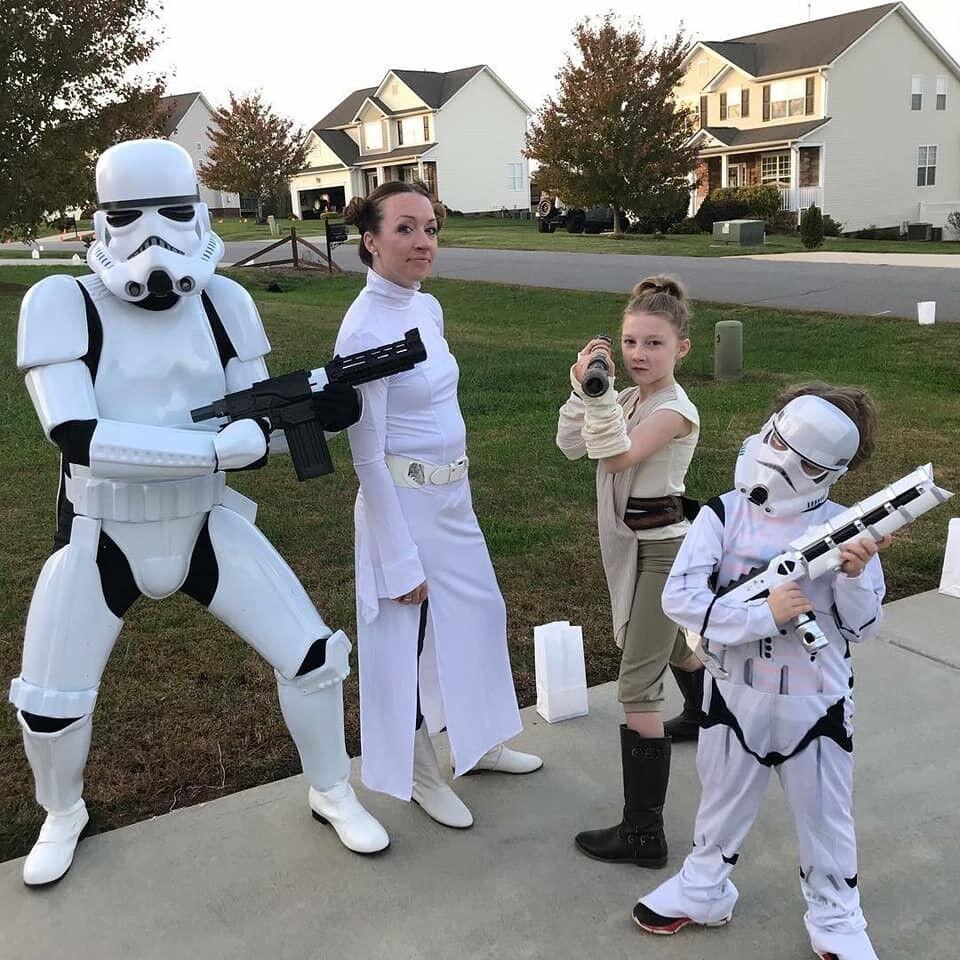 My family loves Halloween! Some years my husband and I have convinced our two children to join us for a family theme, and those end up being my favorite costumes. For example, one year, we were all Star Wars characters, and by the end of the night, we became known throughout the neighborhood as the "Star Wars Family."
Last year, we were the Addams Family. At the time, we were living in an RV, and the pandemic had led to a lot of Halloween fun being canceled. So, we dressed up, went to a local outdoor event for a little while, and came back home to give our children buckets of their favorite candy that we had purchased earlier in the week. I had also bought them Halloween pajamas, so they put those on, and we watched Hotel Transylvania together as a family that evening. All in all, my children had a great time even though they couldn't trick or treat.
I mention this because we are still amid a pandemic, and many people still feel more comfortable staying home. If you need to opt out of trick or treating this year, there are still many ways to make Halloween a special time for your child(ren). So, plan ahead and make it a sweet time with popcorn, candy and a family movie or board game.
Colored pumpkins decoded
If you are planning to venture out for some trick or treating this year, you may discover a plethora of pumpkin colors along the way.
There are various colors of pumpkins available, and each one usually represents something different.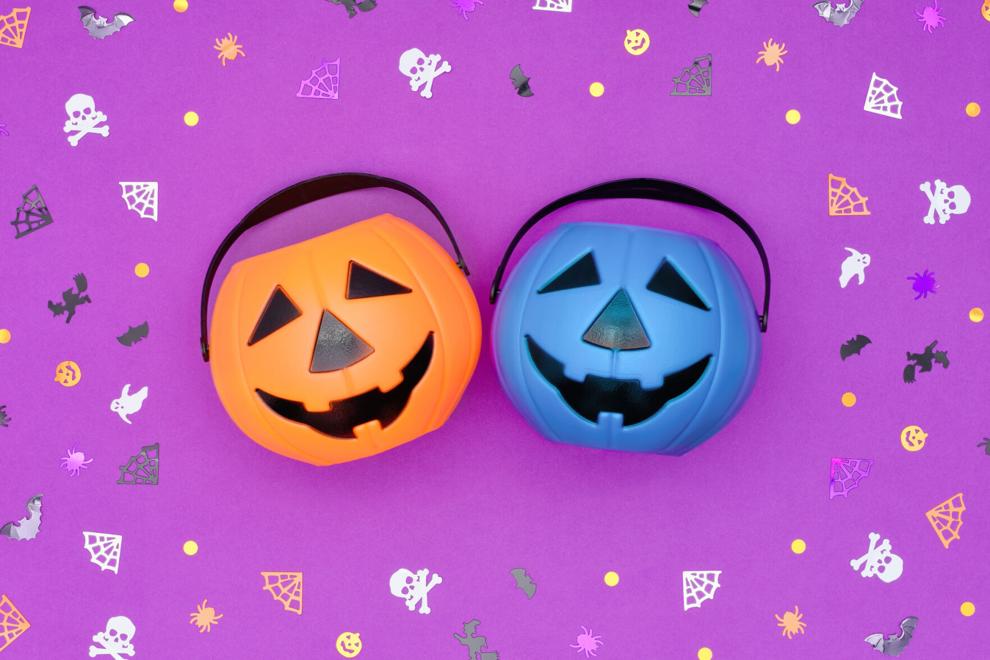 Teal pumpkins
The teal pumpkins represent food allergy awareness. The top eight food allergens are milk, eggs, peanuts, wheat, fish, shellfish, tree nuts and soybean. And believe it or not, many foods and treats we eat contain several of these ingredients or have been manufactured in environments where cross-contamination is possible.
If the neighbors have a teal pumpkin sitting out, it probably means they have specific candy or toys for the trick or treaters with food allergies. Some fun items you might see include glow sticks, spider rings, stickers, bubbles, crayons and bouncy balls. If you don't want to go the toy route, there are several top eight allergen-friendly treats you can have on hand instead.
Some of the most popular allergy-friendly candies are Smarties, Dots, Ring Pops, Sour Patch Kids, Skittles and Starburst. To see a more extensive list, download the 2021 Allergy-Friendly Halloween Candy Guide from the Allergy and Asthma Foundation of America.
As someone who cannot have gluten or dairy, this means a lot to me that people take the time to separate these allergy-friendly treats from the rest. You never know who will be coming to your house, and this may make someone's night even more special. Trust me, it is challenging living with food allergies!
Blue pumpkins
You may also find blue pumpkins at the store or in your neighborhood. The blue pumpkins were originally created to spread autism awareness.
As a former special education teacher, I know that many children with autism have difficulties with speech or making eye contact. But many people are not aware of this or think about it when they are handing out candy. Most kids say "trick or treat" to ensure that candy makes it into their bucket, but keep in mind that some may not be able to do this.
Although the blue pumpkin was designed to make it easier to identify those with autism and realize why they may or may not be talking to you when they come up to your doorstep, there can be a downside to this idea as well.
Many parents do not want to participate in this because it requires them to disclose their child's diagnosis to strangers. Some children or teenagers do not want to carry a blue pumpkin around because they may notice they are "different" or for the simple fact that real pumpkins are orange, not blue. So, this may cause unnecessary confusion or frustration for them.
Everyone's child and family dynamic are different, so this may work for some but not others. If you find it to be helpful, go for it. Just be aware that if you pass out candy, and a child comes up to you and does not speak to you, blue bucket or not, it may be because they have an underlying disability. Just be kind, loving, and give them candy!
Other colored pumpkins
Believe it or not, there are more. You may see some purple pumpkins out this year to raise awareness for those with epilepsy, a seizure-causing disorder that affects over 3 million people living in America.
If you see a purple pumpkin on the porch, it may be because someone living in their home has epilepsy or that they know what to do if a child suffers from a seizure.
It is always helpful to have support when it comes to this type of medical challenge, and this awareness could help build community for parents with children with epilepsy.
You may also encounter pink pumpkins while you're out and about. Some people refer to them as "porcelain doll" pumpkins.
Several years ago, some farmers in Pennsylvania created the "Pink Pumpkin Patch Foundation" to raise money for breast cancer awareness and research. If you find or see a pink pumpkin, it's often an indication that a portion of the money you spend to purchase it will go towards finding a cure for breast cancer.
And of course, there's the regular old orange pumpkin which represents fall harvest. It can also be representative of light cutting through the darkness, which I love. Because let's face it, after the last year and a half, we could all use a little light, right?
I hope that you can make Halloween memorable this year with your loved ones, whether you go trick or treating or not. Remember, it's the time you spend with your family and community that makes it special.
For more helpful holiday tips and ideas, be sure to follow Lowcountry Parent on Facebook and Instagram.