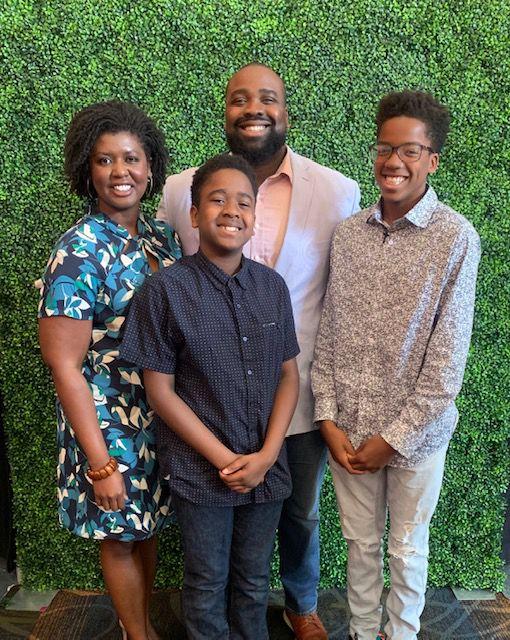 She's a mom, a wife and she's on the frontlines of medicine during these trying times. Dr. DeAnna Baker Frost is a physician, scientist and assistant professor of Rheumatology and Immunology at the Medical University of South Carolina. This month we're featuring her as our Mom of the Month.
Q: What is something that makes you unique, or that people would be surprised to know about you?
A: I think most people would be surprised to know that I played the piano for seven years and love classical music.
Q: What is something that has been on your mind lately?
A: In the midst of a global pandemic and the current social climate, I think about assisting my sons with coping strategies in an ever-changing environment and providing them with the knowledge and stability to thrive.
Q: What are you really good at?
A: I am a very good listener.
Q: What's your favorite quote, or piece of advice?
A: Treat others how you would like to be treated.
Q: What is your favorite Lowcountry hangout spot, and why?
A: My favorite hangout spot is Waterfront Park in Charleston because my husband and I would go there for dates and he ultimately proposed to me near the pineapple water fountain.
Q: What are three of your favorite things (besides your family)?
A: I enjoy relaxing at the beach, traveling and a having good laugh with friends.
Q: What are you most proud of?
A: I am proud and honored that I can serve my patients and family as a physician, wife and mom.
Know an amazing mom who deserves recognition? Nominate her as a Lowcountry Parent Mom of the Month! Send your nominee's name and contact info to Editor@LowcountryParent.com, and include a line or two about what makes her special to you or the community.