There is no milestone in a mother's life that is more important and memorable than that moment when her baby is placed on her chest and she's able to finally look into his eyes, hear her voice and count those perfect tiny toes and fingers. For most women, the person handing that baby over is an obstetrician, or OB-GYN, a specialized doctor who has training in delivering babies, performing cesarean sections and handling a myriad of problems should they arise.
But that's not the only option.
For women like Sarah Gros, the idea of a nurse midwife just seemed like a better fit than an ob-gyn. "I was just drawn to the support for normal birth, trusting a woman's body and the birth process," she says.
Gros's first birth did not go as planned, and she ended up having an emergency C-section at 31-weeks gestation when she was diagnosed with preeclamsia, a serious pregnancy complication characterized by high blood pressure, excess swelling in the hands and feet and protein in the urine. If not treated, it can be life threatening for mom and baby. 
That was a little more than two years ago, and now Gros is pregnant again with her second baby. She's receiving care from a midwife again — this time through the Medical University of South Carolina (MUSC). She will have a C-section with this baby, too. But she loves that she has the option of seeing a midwife for her prenatal visits. People often don't realize that you can see a midwife for prenatal and postnatal care, even if you have an OB-GYN deliver your baby.
"My midwife is taking great care of me," Gros says. "We've discussed ways to prevent preeclamsyia this time, and I trust her expertise to know when to seek medical care."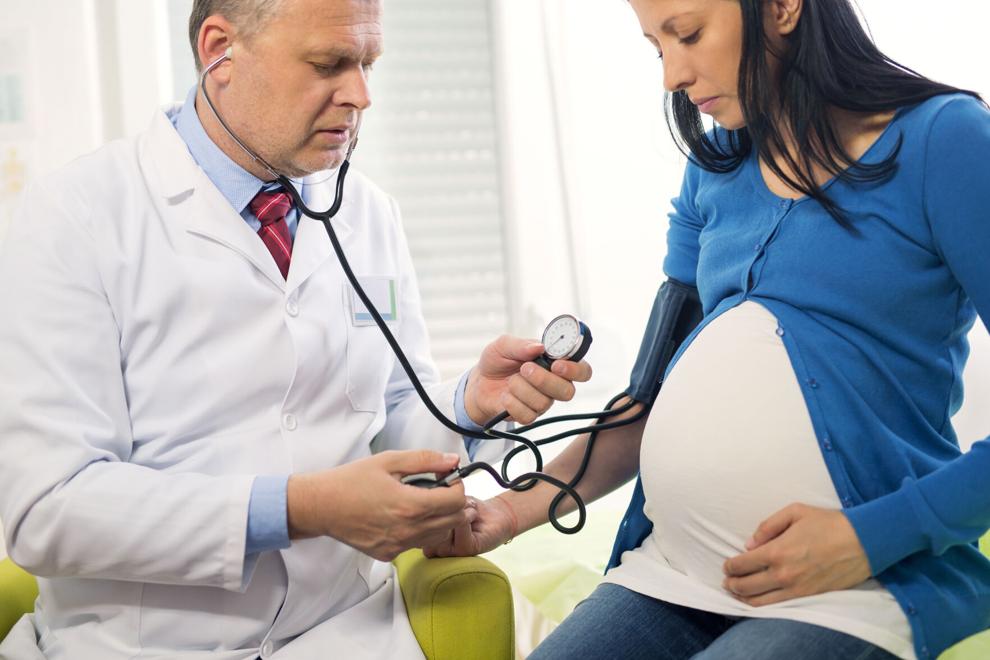 A long tradition of women supporting women
Midwifery has been around for hundreds of years. And while today it might be more common for a woman to give birth in a hospital with a doctor, midwifery has been a huge part of how women give birth in America since colonial times. The word midwife means "with woman." 
In the 1700s, woman-assisted births were the norm, not the exception. But as medicine evolved, so did the way the women gave birth. By the 1950s, 88 percent of births took place in a hospital setting, according to RegisteredNursing.org. That statistic rose to 97 percent in the 1960s.
Today's nurse midwives are highly skilled, specialized medical professionals who cater to healthy women having normal pregnancies. 
What kind of education do most nurse midwives receive? Most start out as registered nurses, then complete a two- or three-year master's degree program in midwifery, according to the American College of Nurse-Midwives. Those who have nursing degrees get the designation certified nurse midwife (CNM), while those who did not complete a nursing degree in college are called certified midwives (CM). However, both must complete the necessary midwifery coursework, pass a national board examination and complete residency requirements. 
And while people tend to associate midwives with pregnancy and birth, these professionals can help women with their yearly health checkups, gynecological exams, family planning, postpartum care, newborn care and breastfeeding support, too.
Some midwives work in hospitals, like those at MUSC, while others support women at a birth center like Charleston Birth Place or even assist in home births.
Midwife vs. OB-GYN: What's the difference?
Though most women still choose an OB-GYN for their prenatal care and deliveries, nurse midwives are becoming more and more popular. Three decades ago just 3 percent of births were attended by a midwife rather than a doctor, now that number has tripled, according to the Centers for Disease Control and Prevention, though it's still relatively low comparatively.
Both choices offer families highly skilled medical care, so what's the difference?
"Midwives and OB-GYNs do some of the same things, but we each have an expertise that the other does not have," says Lesley Rathbun, a certified nurse midwife and the owner of Charleston Birth Place. "For example, midwives have more knowledge and training in breastfeeding support, labor support and newborn care. Ob-GYNs have more knowledge and training in high-risk pregnancy, breast disease and c-sections." 
Many women choose nurse midwives because statistics show that midwives have lower cesarean rates and offer a more hands-on approach. Midwife appointments are 30 minutes to an hour long, as opposed to 5-15 minutes for the average ob-gyn appointment, notes Rathbun. 
Midwives who practice outside of hospitals aren't bound by the procedures of the hospital so evidence-based practices like water births and laughing gas for pain management are an option.
"Patients say they feel more empowered with midwives and have more choices," Rathbun says. "Patients also appreciate the one on one labor support, low interventions and low c-section rates midwives have."
And with the COVID-19 pandemic, women are clamoring to find alternatives to the hospital. The World Health Organization has called 2020 the Year of the Midwife. 
There seems to be an uptick in women seeking births outside of the hospitals locally, too.
"When COVID started my phone rang off the hook from people trying to scramble and find home birth midwives," says Lin Cook, a local doula, birth educator and lactation consultant who owns the business Mother's Helper.
Even before COVID, though, Cook says she's noticed big shifts in how mothers approach birth, in the 32 years she's been a doula. 
"The midwife is a lovely way to go because it's low tech, high touch. It's more in tune," says Cook, who estimates she has acted as a birth doula to between 200-300 women. "They take more time, won't be as quick to push an intervention."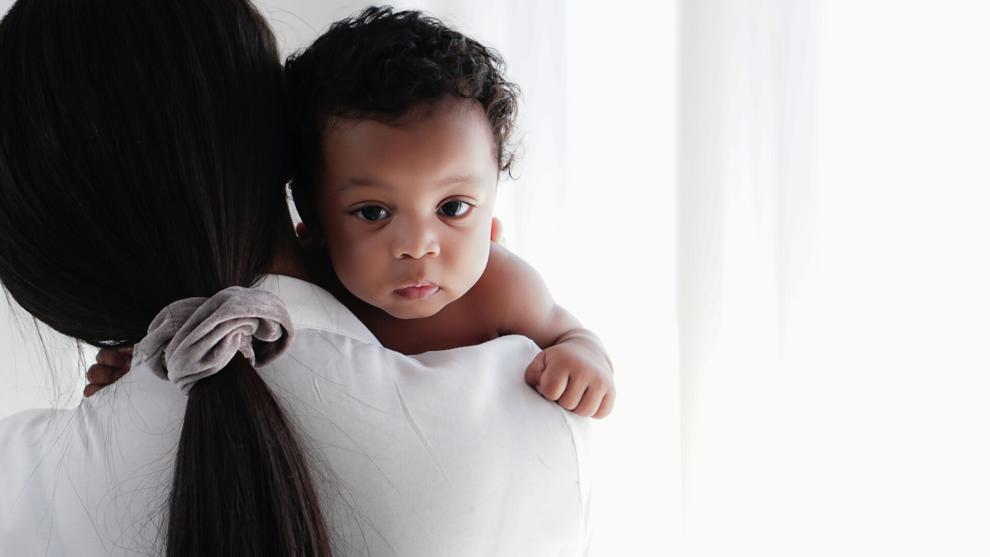 Birth outside of a hospital: How to keep mom and baby safe 
Of course, the midwife model of care is not appropriate for all women. One of the reasons the intervention and c-section rates are lower for women under the care of midwives is that midwives only take the healthiest of women on as patients. 
Women with high risk or complicated pregnancies and those with underlying medical conditions like hypertension or diabetes are best served by an OB-GYN.  
One possible drawback of getting prenatal care from a midwife is the small chance that you'd have to change care providers should a complication arise.
"If you develop certain high-risk conditions you might need to transfer care to a physician practice," Rathbun says. However, there are some nurse midwives who work within an OB-GYN office. 
Birth is unpredictable. So even though women are screened for good health and normal pregnancies, emergencies can happen. Midwives can't perform surgeries and offer interventions like vacuums and forceps, but they are trained to act fast in an emergency and get help when necessary. 
This is what happened during a birth where Cook was serving as a birth doula about 18 months ago. 
"I witnessed an emergency last year and (the midwives at the Birth Center) were amazing," says Cook. "It was one the scariest births I've witnessed as a doula, but I was so impressed with how everyone jumped into action and handled the situation." Cook says she recently received a photo of the child, who is now a thriving toddler.
In these emergencies, moms and babies are quickly transferred to the closest hospital for further care. 
Caring for women and babies after birth
While it may seem like the kind of birth a mom wants would be the biggest consideration in making the choice between a midwife and an OB-GYN, but a more hands-on approach to care can be beneficial in the months after birth, too.
Longer appointments might mean that nurse midwives and staff could get to know a mom better, which can be helpful in screening her for issues like postpartum depression and anxiety. 
More attention and skill in helping mom with breastfeeding can also be a big benefit. Cook, who is a lactation consultant, says she's also noticed an uptick in postpartum depression since the pandemic since new mothers are more isolated than ever. Having that extra support during the newborn stage can be vital to a mother's mental health as well as helping the baby grow and thrive.
The bottom line is this: There are pros and cons to different ways of giving birth, and there's not a one-size-fits all approach. And while not everyone will agree on the best place and type of care for a birthing mother, most people would agree that it's a good thing that there are several options available.
As Rathbun says, "Women should have the right to choose with whom and where to birth their babies."