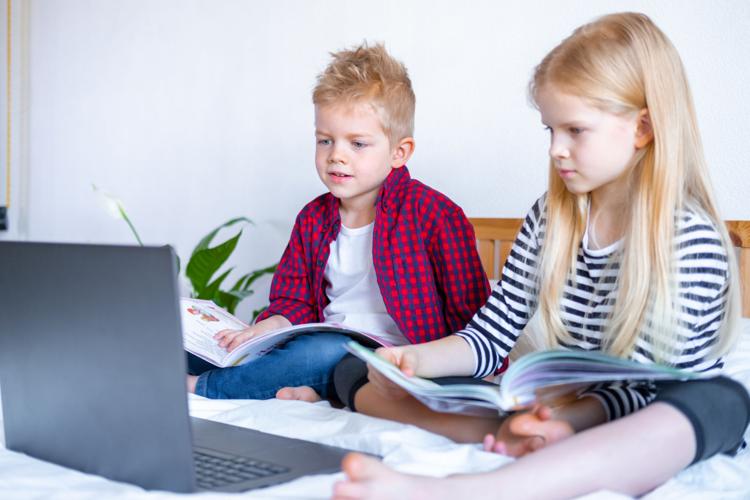 I'm constantly looking for ways to keep my 4-year-old occupied while taking care of my 3-month-old and balancing a job. It's not easy but it's the struggle that all parents are currently experiencing. These virtual events can keep your child occupied while also teaching them a thing or two. If you're hosting a kid-friendly virtual event, please email me at editor@LowcountryParent.com. 
We've also listed a few in-person events. *Event information may be out of date due to the coronavirus (COVID-19). Confirm details with event organizers.
LOCAL
Virtual Learning at Middleton Place
What: Each week Middleton Place's team of historians and interpreters are presenting fun and educational content, keeping students and families connected to American history and to Middleton Place. Join the Middleton Place educators on the Greensward and learn how the children of Middleton place spent their leisure time. See a demonstration of outdoor games and activities that would be played.
When: Anytime, but they are usually live at 11 a.m. weekdays, check website below for more details 
Price: Free
More info: middletonplace.org/news-and-events/plugged-in-to-history/
Middleton Place LambCam
What: "LambCam" is live weekdays, weather permitting, for the enjoyment of kids and their parents alike. Other live programming can be accessed at facebook.com/MiddletonPlaceNHL/live.
When: Anytime, (but if you go online around 4 p.m., you should see a truly live LambCam).
Price: Free
More info: facebook.com/MiddletonPlaceNHL/live/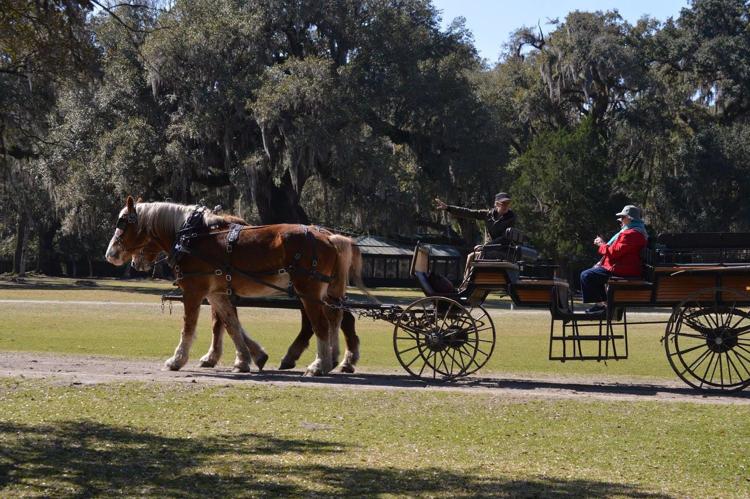 The Charleston County Public Library's "Learn at Home" 
What: The site features resources for all ages: Storytime, art classes and farm, zoo and aquarium trips for children (Cincinnati Zoo, Monterey Bay Aquarium, Zoo Atlanta, Houston Zoo, Georgia Aquarium); Recommended reading, news quizzes and research databases for teens; Museum tours, book lists and Met Opera performances for adults. As for me, I'm going to take the kids' route and keep an eye on the Panda Cam and meet a hippo named Fiona and a porcupine named Rico. ccpl.org/learnathome
When: Anytime
Price: Free
More info: ccpl.org/news/ccpl-expanding-digital-resources-and-programming-offering-temporary-e-card-free-access-during
The Charleston Museum #MuseumFromHome options
What: The museum teaches about the natural and cultural history of the Lowcountry, and some of it is on the website, including a "mammal lesson and craft" (save the toilet paper tubes!) and a look at skulls, skeletons and fossils with 3-D interactive controls. For example, I worked my way around a capybara skull. There are also vocabulary words and critical thinking questions. Do you know if blue whales are odontocetes (toothed whales) or mysticetes (mustache whales)? How about orcas (killer whales)? Well, I do. (Now.) 
When: Anytime
Price: Free 
More info: charlestonmuseum.org
NATIONAL/INTERNATIONAL
Virtual First Fridays at the Natural History Museum in New York 
What: Each month, the Natural History Museum will be hosting virtual First Fridays each month. The theme for June is the Future of Food.
When: Reservations are required. One reservation per household/device. Zoom and YouTube Live links are emailed the day of the event around 3:30 p.m. Webinar (Zoom) at 9 p.m. Check website for more information.
Price: Free
More info: nhm.org/first-fridays
Lessons for Food Literacy and Hands-on Cooking with Kids
What: As a nonprofit focused on preventative health, the Food Literacy Center is teaching skills and tools to share to help us get through this together.
When: Check in each week for new classes. 
Price: Free
More info: foodliteracycenter.org/curriculum
Audubon for Kids!
What: The Audubon Society aims to bring together activities from across Audubon's national network of environmental educators, including the classroom curriculum Audubon Adventures, plus related DIY activities and content from Audubon's editors. 
When: Each week spotlights a different subject matter. 
Price: Free 
More info: audubon.org/get-outside/activities/audubon-for-kids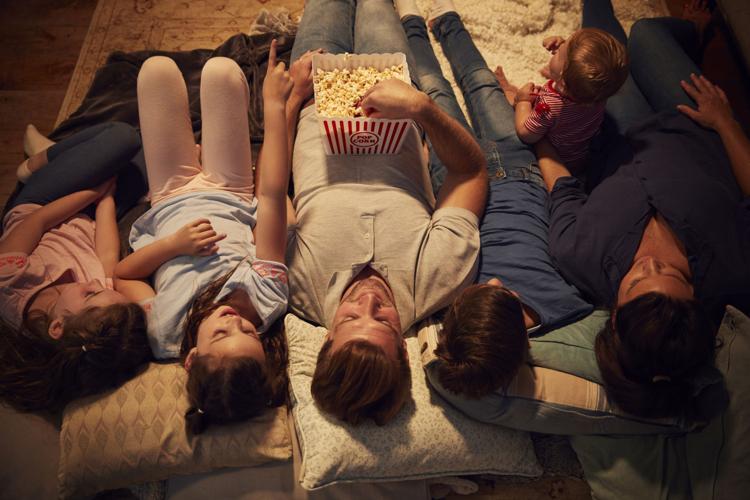 Family Night on PBS Kids 
What: Gather the gang for Family Night on PBS, weekly family viewing events featuring movie specials or themed programming. Watch, play and learn with your favorite PBS KIDS characters.
When: Every Friday from 7-9 p.m., repeating on Saturday and Sunday evenings.
Price: Free
More info: pbs.org/parents/family-night
Home Safari Live 
What: While the Cincinnati Zoo is closed and kids are home from school, let us help make your children's hiatus from school fun and educational. Don't miss Home Safari Facebook Live where the zoo highlights one of their amazing animals and includes an activity you can do from home.  
When: Each weekday at 3 p.m.
Price: Free
More info: facebook.com/cincinnatizoo
Go to Disney World Virtually 
What: A trip to Disney is out of the question right now but these YouTube videos can take you there. Some cool rides include Alice in Wonderland, The Little Mermaid, Frozen Ride and Mystic Manor.
When: Anytime 
Price: Free 
More info: youtube.com/watch?v=fh5QFhUz43U&feature=youtu.be, youtube.com/watch?v=fKipgkOdYIc&feature=youtu.be, youtube.com/watch?v=5VIG2p8k6Dg&feature=youtu.be
Lunch Doodle Sessions with Mo Willems 
What: Mo Willems, the Kennedy Center Education Artist-in-Residence and famous children's book writer, is offering free lunch doodle sessions as he guides kids through drawing activities using his favorite characters as inspiration. "With millions of learners attempting to grow and educate themselves in new circumstances, I have decided to invite everyone into my studio once a day for the next few weeks," he said.
When: Anytime 
Price: Free
More info: youtube.com/watch?v=RmzjCPQv3y8
Read-Along with PBS KIDS!
What: To encourage family engagement and a love of reading at home, PBS KIDS offers families a place to come together and read along with fan-favorites on YouTube. PBS KIDS Read-Alongs include story times with First Lady Michelle Obama, Brad Meltzer from Xavior Riddle and the Secret Museum, Marc Brown from Arthur, Angela Santomero, creator of Daniel Tiger's Neighborhood and many more. Along with reading a beloved book, each PBS KIDS Read-Along is designed to encourage engagement among families who tune in, with activity ideas and questions that spark conversation.
When: Anytime 
Price: Free 
More info: youtube.com/playlist?list=PLa8HWWMcQEGStVxurBtLn8nkDxGc3j3ow
Juni Learning Free Home Learning Resources
What: Amid school closures, Juni Learning is dedicated to becoming a community resource that helps families keep learning from home. Every week, we'll be sharing free projects, worksheets, video tutorials and more for multiple subjects and ages. Get started below, and subscribe to weekly resource updates. For parents looking for alternative summer plans for their children, Juni Learning connects kids with top college students (from MIT, Stanford and more) for quality, remote STEM and math education. Juni will be opening a summer camp to keep K-12 students developing intellectually during this uncertain time.
When: Anytime
Price: Free classes and also paid curriculum 
More info: junilearning.com/programs/covid-home-learning/
Air and Space Anywhere
What: Anytime, anywhere you can enjoy a variety of online programs, stories, videos, activities, virtual tours and resources from us here at Air and Space. We've compiled some of our best digital resources below and they're continually adding new content, so please check back. Join Air and Space on social media to stay connected with their latest stories and digital experiences and let them know what you'd like to see online.
When: Anytime
Price: Free 
More info: airandspace.si.edu/anywhere
Virtual Tours of the Louvre
What: Visit the museum's exhibition rooms and galleries, contemplate the façades of the Louvre...Come along on a virtual tour and enjoy the view, thanks to the sponsorship of Shiseido.
When: Anytime
Price: Free
More info: louvre.fr
Virtual Tours of the Eiffel Tour
What: Take a virtual trip to the heart of this emblematic Parisian monument and see the Eiffel Tower like you've never seen it before. With a first-person perspective, panoramas and an interactive historical journey, they have brought together the very best virtual tours of the Iron Lady to offer readers an extraordinary immersive experience. A full, virtual reality tour of the Eiffel Tower.  On the occasion of the Eiffel Tower's 130th anniversary, TV5 Monde created a 360° virtual reality tour that reveals every aspect of the Tower in 3 minutes, featuring sunrise from the Champ-de-Mars and a panoramic ascent to the top, both inside and out. See the Eiffel Tower as if you were there, and much more. The tour also takes you beyond the summit and behind the scenes to discover an unrivaled view of the French capital. 
When: Anytime 
Price: Free
More info: toureiffel.paris/en/news/130-years/virtual-tour-eiffel-tower
IN-PERSON EVENTS
Thursday, June 18 
Charleston Carifest 
What: Pay tribute to 350 years of Charleston Caribbean Connection. In 1670 the boat sailing from Barbados landed at Albemarle Point and Charleston was founded. The Charleston Carifest celebration will include seven events over four days starting with a Symposium route is John and King down King to Sumter to Congress to Hagood to Fishburne into Brittle Bank Park. In the park the Carnival Village will celebrate with reggae, soca, salsa and other Caribbean music, food and total fun. Both International and local artists will perform and cultural dance trouoes will provide entertainment.
When: June 18-21
Where: The Carifest Parade starts John and King Streets and ends in Brittle Bank Park.
Price: Free
More info: eventbrite.com/e/charleston-carifest-caribbean-carnival-tickets-90466853795
Saturday, June 22
Charleston Rumfest 
What: Charleston RumFest brings together the hottest global rum distilleries with Charleston's top chefs to create one-of-a-kind paired cocktails and dishes. This event is a 21 and older only. You can gamble for pirate's bootie, dress like a pirate, drink the plank, learn to knot and enjoy a host of other fun activities. 
When: Check website for details
Where: Memminger Auditorium, 56 Beaufain St., Charleston
Price: Check website for details 
More info: charlestonrumfest.com
Sunday, June 28
Blessing of the Fleet and Seafood Festival
What: The 33rd Annual Blessing of the Fleet and Seafood Festival is one of the most highly anticipated events of the year. The festival pays tribute to Mount Pleasant's local shrimping and fishing industry, offering a boat parade, live music, craft show and lots of free activities with the picturesque Ravenel Bridge and Charleston Harbor for a backdrop! Participants are treated to a boat parade and ceremonial blessing of the shrimp/fishing fleet, savory seafood samplings sold by some of Mount Pleasant's best restaurants, live music, a craft show, art exhibition, Shag and shrimp-eating contests and family-friendly activities. Admission and activities are free.
When: 11 a.m.-5 p.m.
Where: Memorial Waterfront Park, Hallman Boulevard, Mount Pleasant
Price: Free 
More info: experiencemountpleasant.com/events/blessing-of-the-fleet/