They were too little to understand the words, grasp the pages or even gnaw on the cover. But that didn't prevent Katie Kreutner from beginning to read to each of her children the day after they were born.
"It creates a strong bond between the child and parent," says Katie Kreutner, a first-grade teacher at Mason Preparatory School. "It's a good, quiet time to be together. As they get older, you can infuse a lot of skills into that time. But initially, it's just a great thing to do — they hear your voice, and it's a calming time."
Raising a reader is a long-term effort, one that changes as the child ages, and requires parents to play an active role. And it starts early — very early, with some experts even advocating for reading to children while they're still in the womb, or at the least soon after birth.
"What we've learned is, it's important to read to babies from the time that they are born," says Jackie Peters, head of the children's department at Charleston County Public Library's main branch. "They're still absorbing all the information, the words, just hearing that vocabulary."
Research backs that up: a 2017 New York University study found that reading to babies as young as 6 months old produced stronger vocabularies and better literacy skills in the same children four years later.
"Hearing the language and vocabulary is important, but so is that bonding experience — just being bundled in next to Mom or Dad or whoever and sharing stories together," says Devon Andrews, strategic programming manager for Charleston County Public Library. "It creates a warm environment that helps them associate reading with pleasure."
Let the child lead the way
Up until 12 months, the best books to read to children are simple ones with large pictures and a few words per page. Board books are popular because babies can chew on them and handle them with less worry about tearing pages. Lawrie Stamatiades, also a first-grade teacher at Mason Prep, advises choosing books with topics that children recognize, like dogs or family, and letting them linger on the pictures.
Later, consider rhyming books like those in the Dr. Seuss series. Let them learn how to hold the book and how to turn the pages, Kreutner advises, and get used to the flow of words from left to right. And it's not always essential to read the book from beginning to end — children may want to flip back and forth, returning to pictures that interested them most.
"The pictures help you read the story," Kreutner says. "They can help you figure out a word if you're not sure. If the children are doing that naturally, you want to encourage that and talk about the pictures and ask questions. But sometimes, you do want to finish the story because there's an important message at the end. So it's very situational, but let the child lead the way."
The same goes for duration. "You don't ever want it to be a struggle. The moment it becomes a struggle, you're impacting their love of reading, and of course we're always trying to build that," Kreutner says.
"I think children have to be the guide, and it can change day by day based on moods and attitudes and full moons, whether they're teething, all that good stuff. The child will always be the guide, but I think shorter for sure when they're younger. You can always add another book if they're really engaged."
As children grow older, don't be afraid to challenge them, Peters says. "You have to let them sound it out, stumble a little bit and figure it out on their own," she adds. At the same time, don't grow so focused on reading level that enjoyment is lost.
"It's about finding something that interests the child so reading is not a chore," Peters says. "That's important, and it's something I think adults sometimes forget. They'll say, 'Well, that's not on your reading level.' That's kind of our jobs as librarians, to lead them to something that interests them and is on their reading level."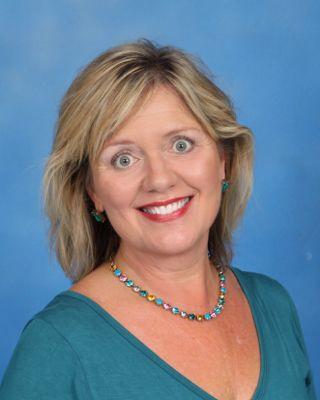 Nothing like the real thing
Her classroom at Mason Prep has all the technology available to teachers today. But Kreutner has cut back on it in favor of activities like building with blocks and crafting projects with paper and scissors, because she knows her students are using technology at home. That includes tablets, which some children use to read electronic books.
To the teachers, it's not the same as the real thing. "It sounds so silly, but there are kids who come to school and don't know for sure how to hold a book," Kreutner says. "The tablet takes that away. There's a time and a place, for sure — if you're flying on an airplane and want to read several books on your Kindle, that's one thing. But to me, whenever you can have the real thing in front of you, it's a much better experience."
According to a 2018 "60 Minutes" report, preliminary data from a study backed by the National Institutes of Health associated heavy device use among children with lower scores on aptitude tests. An earlier study by Temple University indicated that teaching children to read from electronic books or tablets can lead to lower levels of reading comprehension.
"We all know technology has many, many benefits. If you're talking about a child with dyslexia or a struggling reader, maybe an audio book is the way to go, and that's a beautiful thing," Kreutner says. "But I think the average child needs the kinesthetic experience of touching the pages and flipping forward and backward and holding the book."
Over at the library, they're trying to strike a balance. Librarians now are expected to be "media mentors," Andrews says, recommending quality digital materials for children. The organization that awards the Caldecott and Newberry medals now has a category for best digital media. And the key remains engagement — whether the book is physical or electronic, it's an educational tool and not a babysitter.
"Just like with the books themselves, it's important that the parents engage with the children with the screen time or with these apps," Andrews says. "You wouldn't give your 2-year-old an alphabet book and say, 'OK, learn your ABCs,' and leave the room. It's about joint engagement and talking about what you're seeing together."
The good news is, children's books have proven more resistant to the digital trends that have gutted other forms of traditional media. Children's books and young adult fiction have been growth drivers in the industry, according to Publisher's Weekly, a trend Peters sees daily in the main library.
"I hear from a lot of our parents saying, they want the book," Peters says. "A lot of times they don't want their children to get on the computers when they're at the library, even though we have educational games we've researched and preselected. So I think parents are still embracing the print material."