S. Novie Payne, a licensed clinical therapist with Acting Out Loud Therapy, doesn't have the traditional counselor background. In fact, prior to opening Acting Out Loud Therapy in Mount Pleasant, she was a casting director in Los Angeles. A native Californian who worked as a producer and casting director for both television and film in the City of Angels, she's dedicated her career to combining arts and therapy to help her clients realize their truest potential. In therapy, it's called self-actualization. And we're excited that she's bringing her unique skill set to Lowcountry families. 
Q: How did you get the idea for acting out loud therapy?
A: The idea for Acting Out Loud Therapy came out of my work as a casting director. I held "acting out loud" classes in Los Angeles which were workshops for actors requiring audition techniques and skills needed for reading for producers and directors. When I became a licensed clinical therapist, I transferred those skills and honed them to combine expressive arts and therapy to help individuals to "Act Out Loud" instead of becoming withdrawn and suffering in silence. Working with children and adolescents in Charleston has indicated that there is a huge need for this kind of treatment and the response has been well received.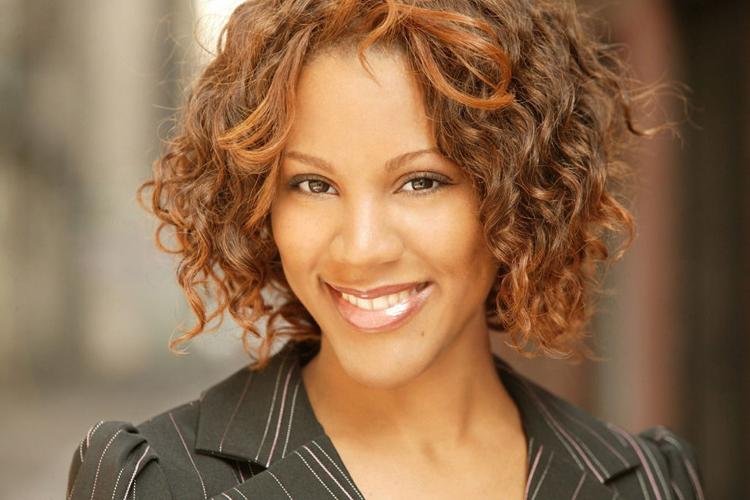 Q: Can you discuss what goes on in session?
A: The first session is what is called an "intake session" or "diagnostic assessment." We gather information regarding the presenting problem or concerns and the duration of those symptoms and then determine a diagnosis based on symptomology. A treatment plan is developed and in subsequent sessions, the client works towards their treatment objective and goals. This includes helping individuals identify faulty, maladaptive patterns of thinking, their emotional and behavioral responses and alter negative perceptions and attitudes. For younger clients, we may utilize and employ the creative components of expressive arts therapy when deemed necessary.
Q: Why is this type of therapy effective?
A: Acting Out Loud Therapy provides evidence-based treatment services to children, teens and adults. Therapy is effective because individuals see results. We especially work well with children and adolescents who "act out" because they struggle with mood disorders and behavioral issues. For example, parents whose children experience symptoms of attention-deficit hyperactivity disorder (ADHD) or who have difficulty with opposition and defiance see significant improvements in their children's behavior at school and at home. 
Adults "act out" as well. We don't typically think of adults as doing so but the behavior often manifests in over-eating, addiction, retail therapy, sexual promiscuity, gambling and a host of other ineffective coping mechanisms. We also help adults recognize triggers and adapt effective coping skills that will help them get their lives back on track so they're able to thrive.
A: Without giving names, can you talk about how this therapy has helped specific patients?
Q: Acting Out Loud Therapy has worked with individuals who have seen significant improvements in their overall mental health. A diligent youth, diagnosed with attention-deficit hyperactivity disorder, learned how to improve focus and concentration, and, armed with valuable coping skills, could discontinue taking the prescribed medication. (Editor's note: Please check with your physician before starting or stopping a medication.) A depressed teenager learned to recognize symptoms of depression and effectively communicate with his parents and a grieving mother began to heal with assistance of grief counseling. Each individual's therapeutic results will vary and we love helping people thrive. 
Q: What are some examples of good candidates for the treatment?
A: Good candidates for treatment include those individuals who recognize that something is wrong but aren't sure of the problem and desire to see improvements in their daily functioning. If you or your child are experiencing difficulties that are beyond your control, it's time to seek professional help. On the flip side of that, treatment also benefits those who want to stay on track. For example, you may experience periodic episodes of depression and want to check in with a therapist so you can monitor your mood and functioning. We have clients who prefer to "check in" to maintain necessary coping skills and make sure they're still on track. 
Q: What are some of the services you provide?
A: Some of the services Acting Out Loud Therapy provides include evidence-based treatment for ADHD, depression, anxiety, behavioral issues, LGBTQ issues, life transitions, parent-child conflicts and more. We offer day, evening and weekend appointments.
Q: Can you talk about the group therapy sessions?
A: Therapy can be a difficult process. Group therapy sessions help facilitate the important process of healthy self-expression and are designed for youths ages 10–16 who experience a variety of issues including bullying, peer pressure, LGBTQ concerns, depression, anger, behavioral issues and a host of other developmental concerns. 
Group therapy sessions are conducted in a workshop setting, helping youth build character, express thoughts and feelings, develop confidence and empower them to reach heights beyond their current circumstances. This is all done through expressive arts which include music, dance, improv, art, etc. which aid in the development of critical thinking skills, social interaction skills and a host of other skills needed, all taught from a creative perspective.